Easter egg-sploration: Wilson Farm Park hosts egg hunt
By Lily Chen, Staff Reporter
A loudspeaker crackles to life as children line the sides of a field dotted with 1,500 plastic Easter eggs in various pastel colors. On the count of three, kids swarm the field, grabbing at eggs as parents cheer from the sidelines. Within 90 seconds, there is not a single egg left on the grass.
On Sunday, April 2, Wilson Farm Park hosted its first Easter egg hunt. Many participants brought baskets for the egg hunt and engaged in the other activities available around the park, such as face painting, music, food and games.
Originally scheduled for Saturday, April 1, coordinators postponed the event due to expected inclement weather. However, many parkgoers commented that the rescheduling had little effect on the turnout at the event. While this is the first time Wilson Farm Park has hosted an Easter egg hunt, it plans to continue doing so every year as an opportunity for the community to get together.
Hilliary Mallory, the Parks and Recreation Coordinator for Tredyffrin Township, explains that the location and demographic of families living around Wilson Farm Park was a major reason that the park decided to host the egg hunt there.
"We have a wonderful venue here in Wilson Farm Park, and we know our young family population is very large, so we thought (the egg hunt) would be really a fun event to support," Mallory said.
Christen Simeo, a parkgoer, found that the event provided her family with a reason to get out of the house and socialize. However, she wishes that there had been better accommodations during the egg hunt for younger children, such as her 3-year-old son.
"I come (to the park) all the time. I think it's just awesome to have an excuse to come here, meet other people, and have fun music and entertainment for my 3-year-old," Simeo said. "It's a fun activity for families to get out and do together, but our issue was that we got here 10 seconds late and all the eggs were gone. It would be nice if they had separate areas for the little kids and big kids, spread out a little bit more, but I think they did a great job. I'm sure it takes a lot of work to get ready for something like this."
Wilson Farm Park is a go-to location for families in the surrounding neighborhoods who are looking for playgrounds and fresh air. Carrie Ploppert says that her family visits the park often on the weekends.
"We come and play (at Wilson Farm Park) on the weekends all the time. I think this event was really fun. It got a lot of kids out in the beautiful weather and it got the Wilson Farm Park name out," Ploppert said. "My favorite part of the event was having special eggs stuffed with gold coins. My son, who is 5, got a gold coin, so he was pretty excited about that."
Despite it being the first time the park has held an event like this, many believed the event was a success. It created a reason for families to get out of the house and enjoy the playgrounds and fields that Wilson Farm Park has to offer.
---
Lily Chen can be reached at [email protected].
About the Contributor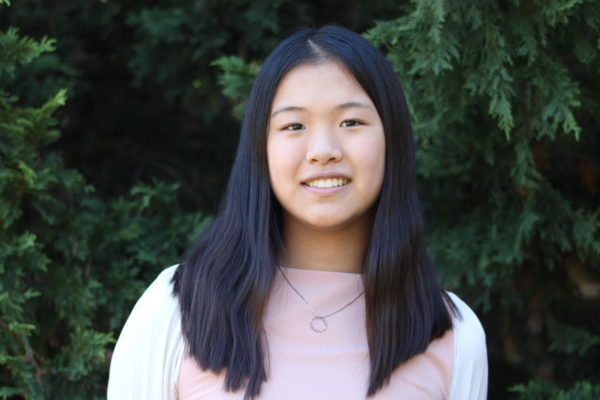 Lily Chen, Design Editor
Lily Chen is a sophomore and the Design Editor of The Spoke. She designs graphic spreads, covers community events and 'Stoga sports, and has a passion...