By George Zhang, Staff Reporter
Conestoga's cross country team competed in its first virtual meet, the Oakbourne Virtual Mile hosted by Henderson High School, on Sept. 9. To ensure that all the runners are safe from COVID-19 and to give them something to compete for, schools in Chester County have created "virtual meets" like the Oakbourne Virtual Mile.

Virtual meets involve a school "hosting" a meet and inviting other schools to participate on their separate tracks. The participating schools use cameras to record their runners on the specified distance. Placement is determined by comparing runners' times with those of other schools.

The Conestoga cross country team has competed in two virtual meets, with the first one being hosted by Henderson High School and the second one being hosted by Downingtown West. According to cross country coach Richard Hawkins, virtual meets give runners a chance to compete and prove themselves to recruiters.

"We have athletes that literally trained all year long. For them to not have any competitions was devastating, so we wanted to create something for them to compete in because they want to compete. Also, we have upperclassmen that are vying for running at college, and they need times to give recruiters to show their progress," Hawkins said.

The Conestoga cross country team took various safety measures, such as following the safety guidelines of the Chester County Health Department by running in groups of ten or less, to ensure none of the runners contracted COVID-19 at the virtual meets. Runners at the two virtual meets that Conestoga's cross country team participated in competed on a school track instead of running on a trail with different terrain such as dirt, grass, hills and sharp turns. Instead of the hundreds of people at in-person meets, there were no spectators at the virtual meets, either.

Sophomore Clara Kantorczyk believes that the environment at in-person meets is completely different than that of virtual meets.

"It's a very fun atmosphere (at the in-person meets) usually: there's T-shirts and food being sold, races going on, and tents set up across the area for all the different teams. You race and then get to hang out with your team the rest of the day. The virtual meet felt very casual in comparison," Kantorcyzk said.

Both Kantorczyk and senior Mehul Tomar prefer in-person meets over virtual meets because of the overall atmosphere.

"The environment is completely different. There is a lot more competition during in-person meets, which helps you perform better. You also get to meet new people and make new friends during in-person meets," Tomar said. "I am still in touch with some of the competitors who I have met during past in-person meets."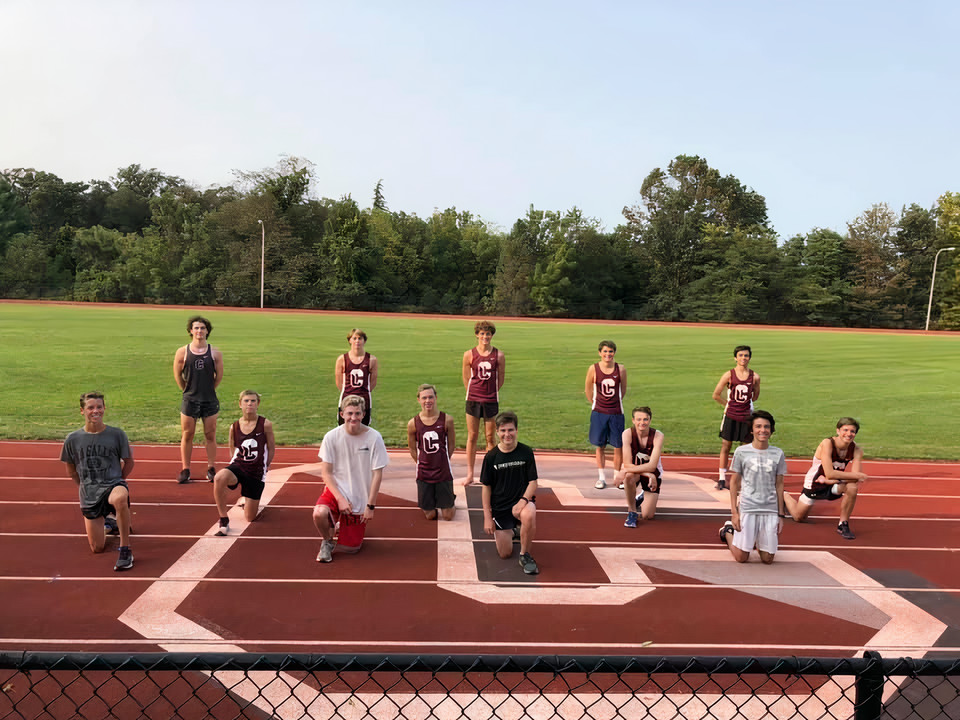 According to Tomar, in-person meets create memories that virtual meets can't.

"Some of my best memories are of my teammates and I messing around in the bus or at the meet venue before or after our races," Tomar said.

With the restart of the Central League, schools will start holding meets against other schools once more. Hawkins believes that athletes' experience at the virtual meets will be helpful for getting them back into the competitive mindset.

"Being a distance runner, you're very mindful of time, so they are racing the clock, and you can display your fitness through your time," Hawkins said. "If you don't have the competition staring down at you and you staring back at them, it's very hard to get the competitive juices flowing."