New Teachers
By Katherine Lee and Umar Samdani, Webmaster and Staff Reporter
Corey Davison
Corey Davison has been teaching history ever since he became a teacher in 2013. Now, he teaches Accelerated World History and Honors U.S. Government.
Davison's previous teachers inspired him to pursue teaching as a career.
"There was (a teacher) in particular at my undergrad in Boston College who framed it as 'What do you like to do? What do you want to do, and what are you good at? But also, who does the world need you to be?'" Davison said. "So when I thought about the things that I like, the things that I want to do and the thing that I thought I could offer to the world, it really came down to teaching and nothing else."
In his spare time, Davison enjoys reading and rock climbing. His favorite place to climb is in Northern New Hamp- shire.
Miryam DeLuca
"I always wanted to be a teacher. When I moved to the United States many years ago, I had the opportunity to go to college and start fresh, so I knew from the beginning that education was the path I wanted to follow," Spanish teacher Miryam DeLuca said.
DeLuca previously taught Spanish 1 and 3 at Renaissance Academy Charter School in Phoenixville. Now at 'Stoga, she teaches Honors Spanish 2, and Accelerated and Academic Spanish 3.
Aside from teaching, DeLuca enjoys spending time with her family and traveling.
"I visited Ecuador, the Galapagos Islands (and) Machu Picchu, and I love my native country, Colombia," DeLuca said.
DeLuca came to the United States 15 years ago to learn English. She stud- ied education at a community college in New Jersey before transferring to Penn State, where she got her degree. She is now working on her master's in education at Eastern University.
Kristine Fagerman
Kristine Fagerman is teaching Accelerated and Honors Geometry as a long-term substitute. Before coming to 'Stoga, Fagerman taught different levels of math at schools in other parts of the country and even overseas.
"I've taught at maybe ten different schools all over the place. Started off teaching in Chicago and then went overseas and taught in Venezuela for eight years at an international school, and then I came back, and I've taught at Germantown Friends and at Lower Merrion," Fagerman said.
In her free time, Fagerman likes to read, spend time with her family and be active. She has also recently taken up pottery.
"I began taking a pottery class this past summer at the Wayne Arts Center," Fagerman said. "So far, I have been working only with slabs, not a wheel."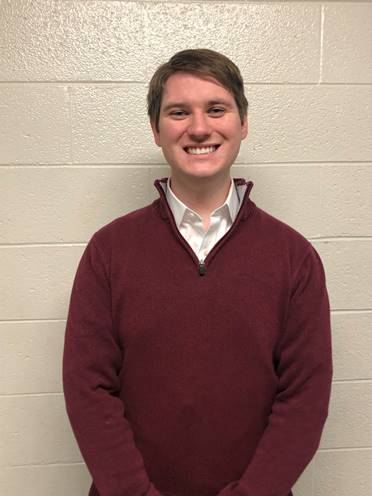 James Mahoney
A former professional video game player, James Mahoney is excited to bring his experiences to Conestoga. Before arriv- ing at 'Stoga, Mahoney taught English and social studies at Radnor High School. Currently, he is a long-term substitute teaching World Literature and Language and Composition.
"Time's flying by," Mahoney said. "The teachers are fantastic teachers. I think that they're very helpful, and I'm very lucky to have all of them."
In the classroom, Mahoney enjoys talking about his past experiences. Mahoney owns a motorcycle and has gone bungee jumping, skydiving, and windsurfing. He has been to 24 different countries, including Brazil, China and New Zealand.
"(Skydiving) is very scary, but you never feel more alive," Mahoney said. Currently, Mahoney runs the Ping Pong Club. He also has two dogs named Mac and Cheese and loves cooking and baking.
Stephanie Matula
A Korean-Slovak American, Stephanie Matula enjoys bringing her diversity into the classroom setting. Before 'Stoga, Matula taught history at Quakertown High School. Currently, she is a long-term substitute teaching World History. Matula wants her classes to be open to diverse backgrounds and opinions.
"Especially with World History, sometimes we talk about things that some people have more background on," Matula said. "I try to bring the story aspect into history, so people can talk about their backgrounds and how it's influenced their lives."
Outside of school, Matula is fond of drawing and exploring coffee shops with her friends. Matula especially enjoys eating ice cream and macarons.
Susan Milliken
Before teaching at 'Stoga, Susan Milliken taught history at Haverford High School and Abington Junior High School. Now, Milliken teaches Honors U.S. History. Milliken is especially fond of the atmo- sphere of the school. She admires the excitement that students bring to the classroom.
"I like how everybody loves being at Conestoga and is excited to be part of the community," Milliken said. "The students here are really respectful. I love how polite they are."
In addition to the students, Milliken loves how consistently supportive the staff is.
When she is not teaching, Milliken helps out at the theater departments at Haverford, where she directs plays and other performances.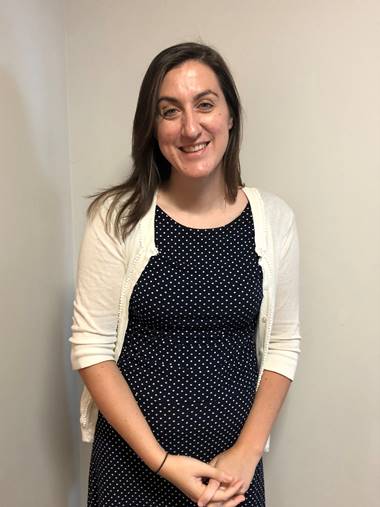 Claire Miller
Before Claire Miller came to 'Stoga, she taught English in Chicago. Currently, she teaches Honors American Literature and AP Seminar. One of Miller's favorite parts of Conestoga is the student body.
"The way the students push my thinking is something that I really value," Miller said. "I feel somedays I learn as much as the students just because of the questions they ask and the information they bring into the room."
Miller loves to read, spend time at Valley Forge Park and travel. Recently, she enjoyed a visit to Cleveland, which turned out to be much more exciting than she imagined. She has also performed poetry and traveled in Europe for two months. During her time in Europe, she visited Italy, France and Belgium. Her favorite book is "The Invisible Man" by Ralph Ellison.