Conestoga ADL introduces No Place for Hate Initiative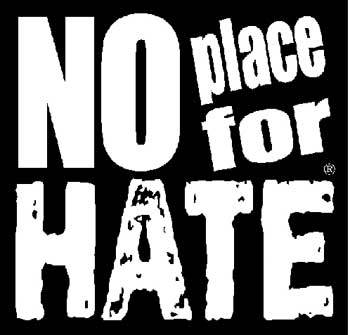 By Cissy Ming, Copy Editor
Joining over 1000 schools across the country, Conestoga's Anti-Defamation League (ADL) chapter announced plans to make 'Stoga a No Place for Hate school during last week's extended homeroom. Club members created a video with Advanced TV students introducing No Place for Hate to the school community, which aired on Good Morning 'Stoga as a special segment. Students and faculty then signed the Resolution of Respect, pledging to advocate for victims of hate and accept peers of diverse backgrounds.
According to ADL adviser and English teacher Alexandra Solove, No Place for Hate represents the next logical step in the club's development.
No Place for Hate "was something we didn't know too much about early on and then as we've done more and more with ADL, it was obviously something we'd want to bring to Conestoga," Solove said. "All the pieces just fell into place this year."
Conestoga's ADL received encouragement from Principal Dr. Amy Meisinger and the national ADL organization to pursue No Place for Hate, support Solove claims heavily influenced club members' decision.
Official recognition as a No Place for Hate school from the national ADL requires the club to organize three school-wide activities to promote diversity, tolerance and acceptance. A "diversitree" mural and assembly featuring a skit performed by Villanova students are currently under consideration. Club members also hope to collaborate with the Gender-Sexuality Alliance and African American Student Union on future projects, including the annual day of visibility for LGBT students. ADL Vice President senior Hope Skelly believes No Place for Hate can unite students and community members around a common goal.
"With all the negative publicity in the news, we wanted to say that Conestoga isn't that place, it's no place for hate," Skelly said. "Getting everyone to fully embody these things, where we want everyone to be tolerant, accepting and celebrate diversity will help us come together as a school."
ADL members give yearly presentations to freshman English classes, but outside the lessons, Skelly does not see the club as currently having a large impact. According to her, No Place for Hate provides an opportunity for the club to play a greater role within the school, guiding students in a positive direction.
"We're trying to become more of a group that actually embodies (No Place for Hate) principles," Skelly said. "We just want to be role models to the school to show that we accept everyone, we're tolerant and we want everybody to follow in the same footsteps."
Though Solove regards Conestoga as a tolerant school, she expressed concern over insensitive speech from some students. However, she hopes the No Place for Hate message will raise awareness about behavior that alienates certain demographics.
"Kids tell us that students use racial slur to derogatory language against the LGBT or sexist language or any kind of language that marginalizes people — our goal is to end that kind of speech," Solove said. "Around Conestoga, that's a big change our kids would want to see. I think we'd like to see that end."
Even after representatives from the national ADL present Conestoga with its No Place for Hate banner and 'Stoga joins the list of No Place for Hate schools, both Skelly and Solove feel their club's activities will affect future students.
"We're definitely thinking of doing more things that are going to make Conestoga a better place even after we've graduated," Skelly said. "This is a step in the right direction."
Cissy Ming can be reached at [email protected].