By Andy Backstrom, Co-Editor-in-Chief
Denver
In the past decade every Super Bowl has been entertaining, and often thrilling. Except one – Super Bowl XLVIII. After Peyton Manning broke two of the most prestigious regular season passing records in football, most passing touchdowns in a season (formerly held by Tom Brady) and the most passing yards in a season (formerly held by Drew Brees) during the 2013-14 season, he faltered on the biggest stage. From the fumbled snap that marked the first play from scrimmage, Denver was set for trouble. Manning and the Broncos were utterly embarrassed by Seattle in a 43-8 rout. Many thought it was Manning's last shot at a second ring, myself included.
But, he's back. Despite only throwing nine touchdown passes, and missing six regular season games, Manning has returned for a tussle for the Lombardi trophy in his last "rodeo." Similar to another Bronco quarterback who finished their career with a Super Bowl victory, John Elway – the man who serves as Denver's current General Manager and Executive Vice President of Football Operations.
Carolina
2007. This was the year, in which Manning won his first and only Super Bowl, as the Indianapolis Colts defeated the Chicago Bears. Cam Newton was a Florida Gator. Newton sat behind a guy named Tim Tebow, until he was forced to leave the University of Florida, as a consequence of academic cheating. Newton transferred to Auburn University and made a name for himself – he established an icon. He went on to win both the Heisman trophy and the BCS National Championship.
He certainly carried his "icon" over to the NFL, but the winning did not come as quickly. In fact, it was head coach Ron Rivera who was almost fired at the end of the 2012 season and at the beginning of the 2013 season, as a result. Newton evolved into a complete dual-threat. He could always run, but it was his pocket passing that took him to an MVP-level. When Kelvin Benjamin went on IR in the preseason, critics claimed that Carolina would have no receivers. When Carolina continued their undefeated streak, midway through the season, critics preached that the Panthers had not played any "worthy" opponent. Nevertheless, each week, Newton's game elevated. Nine years have passed since 2007. Now it is Newton's chance to prove the remaining critics wrong.
Andy's Record: (6-4)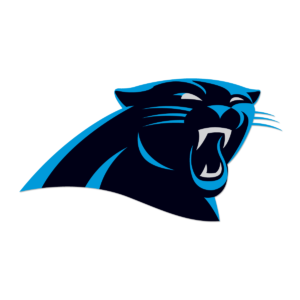 Carolina Panthers (15-1) vs. Denver Broncos (12-4): 6:30 ET Sunday CBS
Prediction: Panthers 24 Broncos 19
MVP: Cam Newton
Some think this contest will mirror that of Super Bowl XLVIII, in Carolina's favor. That will not transpire – not on Denver's watch, especially at the hands of one of the league's better defenses to ever play a down. Manning and the Broncos will start out strong, scoring first in the opening quarter via a touchdown pass to Emmanuel Sanders. The Broncos' defensive line will pressure Newton, and the Panthers will struggle to muster any form of offense. Following a Brandon McManus field goal, Newton will orchestrate a touchdown drive at the beginning of the second quarter that will be capped off by a Jonathan Stewart touchdown run. Field goals will be traded off to end the half, and Denver will lead 13-10. Look for Newton to find tight end Greg Olsen frequently, as well as there to be a possible reverse to Ted Ginn Jr. in the third. An Olsen touchdown will put the Panthers ahead and the pressure on Manning. The Broncos will be unable to get the chains moving in this quarter and will stutter on all offensive facets. Look for Carolina to force a turnover, either by Luke Kuechly or Thomas Davis. A Newton rushing touchdown in the fourth will allow the Panthers to establish a double-digit lead. Manning will guide the Broncos down the field for a touchdown, but their two-point conversion will fail. Denver will receive the ball back once more for Manning to go out on top. However, he will be picked off around midfield. And after a few Newton kneel downs, Carolina will be crowned Super Bowl Champions. Newton – AP Offensive Player of the Year, NFL MVP and now Super Bowl Champion.
AP offensive player of the year, MVP and now Super Bowl Champion. This is Cam's time.
Andy Backstrom can be reached at [email protected].