By Andy Backstrom, Co-Editor-in-Chief
For the first time in playoff history, all four road teams defeated their opponents in the wild card round. Kansas City was set to advance right from the get-go, as Knile Davis returned the opening kickoff for a 106-yard touchdown return. Pittsburgh defeated the AFC North Champion Bengals by playing resilient and smart football. With the exception of A.J. McCarron's performance, Cincinnati's 2016 postseason stint will be remembered for Vontaze Burfict's and Adam Jones's respective unsportsmanlike and irrational actions. The Seahawks held on to their one-point lead, aided by the infamous Blair Walsh miss. And, Aaron Rodgers and the Packers looked like their old selves, albeit versus the Redskins, in their win.
Fortunately, after this weekend, the matchup for Super Bowl 50 will look a little clearer. Here are my predictions for the divisional round:
Andy's Record Last Week: (3-1)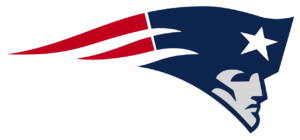 Kansas City Chiefs (11-5) at New England Patriots (12-4): 4:35 ET Saturday CBS
Prediction: Chiefs 24 Patriots 28
The red-hot Chiefs, riding on their 11-game winning streak, will take on the stumbling New England Patriots, who have lost four of their last six games. Kansas City shut out the Texans in the wild card round, turning over Brian Hoyer five times. All of the momentum appears to be with the Chiefs. Meanwhile, the Patriots are trying to get that momentum back. New England does have Julian Edelman back from injury, giving Tom Brady his reliable safety net. This game will be relatively competitive throughout its entirety. Alex Smith will scramble for at least 50 yards, complementing the Chiefs' running game, featuring Spencer Ware. New England will take the lead going into halftime, as Brady will find Rob Gronkowski and Edelman for touchdowns. Kansas City will battle back taking a three-point lead in the third quarter, but the Patriots will fire back with two more touchdowns. The Chiefs will score a "garbage time" touchdown to finish the game, falling short of the defending Super Bowl Champions.
Green Bay Packers (10-6) at Arizona Cardinals (13-3): 8:15 ET Saturday NBC
Prediction: Packers 17 Cardinals 31
Week 16 featured this same matchup. Green Bay was embarrassed 38-8 by the Carson Palmer-led Cardinals. Aaron Rodgers and the Packer offense were unable to muster anything. It was so bad that Green Bay eventually subbed in Scott Tolzein for Rodgers near the end of the game, for the sake of Rodger's protection. The Cardinals' defensive line penetrated and applied pressure frequently. This time around, it will not be as decisive as a victory for Arizona, but there will be several deja vu moments from the last meeting. With Davante Adams out, Rodgers will target Jared Abbrederis often. Eddie Lacy will have one breakaway touchdown run, but will otherwise be limited on the ground. On the other side of the ball, Palmer will complete passes to a variety of receivers, including J.J. Nelson for a deep ball. David Johnson will finish the game with two touchdowns. It will be the pressure that the Cardinals' defense puts on Rodgers that will allow Arizona to establish a firm lead – Rodgers will be sacked at least four times. The fortune of the Packers this season, in terms of injuries, reminds me of the Cardinals' last year. Green Bay simply has too many injuries to advance.
Seattle Seahawks (10-6) at Carolina Panthers (15-1): 1:05 ET Sunday FOX
Prediction: Seahawks 20 Panthers 23
Seattle faces off versus Carolina in a rematch of their Week Six defeat. Things have changed; well at least for the Seahawks. Russell Wilson has silenced those who consistently referred to him as a "game manager," throwing for 34 touchdowns this year, the most in franchise history. After their last matchup with Seattle, the Panthers only encountered one bump in the road – their Week 16 loss to the Falcons. Both teams mirror each other, which is why this game could go either way; they both have stout defenses and quarterbacks that can make something out of nothing. The Russell Wilson – Doug Baldwin combo will continue to strive, as they will hookup for yet another touchdown. However, Seattle's postseason magic will be cut short of a Super Bowl visit this year, as Cam Newton (possibly the league MVP) will lead the Panthers on a game-winning drive in the fourth quarter. It will set up Graham Gano for a field goal to seal the deal. This time the Seahawks won't get so lucky.
Pittsburgh Steelers (10-6) at Denver Broncos (12-4): Sunday 4:40 ET CBS
Prediction: Steelers 27 Broncos 22
The injury report for this game is an eye catcher. Peyton Manning and Ben Roethlisberger are nursing foot and shoulder injuries, respectively. Nevertheless, it is still a matchup of two of the most iconic quarterbacks of the past two decades. With Antonio Brown and DeAngelo Williams out, the Steelers will need others to play the role of "next-man-up." Manning looks to advance in his quest for one more Super Bowl ring, as "father time" is clearly ticking. Despite the absence of some of Pittsburgh's major playmakers, I believe Roethlisberger will be able to connect with Martavis Bryant and Marcus Wheaton on the outside, as well as Fitzgerald Toussaint out of the backfield. Manning will turn the ball over twice, but will manage to keep Denver alive into the second half. Darius Heyward-Bey will have a catch in the fourth quarter that will put the Steelers in position to close the game out, consequently crushing Manning's dream for another title. Remember, in postseason games when the temperature is 40 degrees or lower, Manning is 0-5.