Fantasy Football Week Eight Sleepers: Four for Four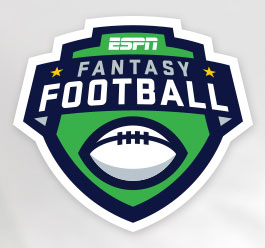 By Kyle Nicholson, Staff Reporter
Another week of football has dawned upon us, and this week has brought some major point-scoring matchups like Atlanta versus Tampa Bay. If you are playing one of these, you may just want to buy in or look for someone who could give you a chance to keep up with all the points Devonta Freeman and others will be producing.
First at quarterback, Ryan Fitzpatrick looks like he could do some serious damage. Playing the Oakland pass defense who have let up at least 269 yards and two touchdowns every single week except one, there are going to be some great opportunities for Fitzpatrick to connect to Brandon Marshall for a few touchdowns. The Jets are going to see some serious offensive possession time as rookie receiver could have some trouble visiting Revis Island. The ball is going to be in his hands plenty, and Fitzpatrick should capitalize.
Second, at running back, Khiry Robinson of the New Orleans Saints should play well against the very questionable Giants run defense. Ever since their star defensive end Jason Pierre-Paul blew off his finger at a Fourth of July celebration, it is needless to say their run defense has not been producing fireworks. Getting more red zone touches than Mark Ingram last week, Khiry Robinson surprised many with his performance, and still owned in just 22.2 percent of leagues he is one of the men that could help you put up some points this week.
Third, at wide receiver, Nate Washington looks like he is going to have an amazing week. Owned in just 35.4 percent of leagues, Nate Washington has had a monster year. Coming back from a three-week recovery, he is back and at it, and at a great time. Averaging 11 points in matchups, and with Arian Foster out for the rest of the season, returning the offense to their pass set. He will also play the Tennessee defense at home, so it all seems to add up to benefit Washington for a great week.
Lastly, at the tight end, Jacob Tamme, the Atlanta tight, will put up serious points. At the loss of Leonard Hankerson, the wide receiver two, Tamme is put in a optimal situation for this week. Playing one of the worst defenses in the entire league, Tampa Bay, it is going to be scoring-mania in Atlanta, and Jacob Tamme is going to be part of it. Owned in a surprising 5.2 percent of leagues, you can count on him for a great week.
There are some serious point projections this week for games like Atlanta versus Tampa Bay or Cincinnati versus Pittsburgh, and with these sleepers you will be able to match that.
Kyle Nicholson can be reached at [email protected]