Fantasy Football (Week 7): Sleepers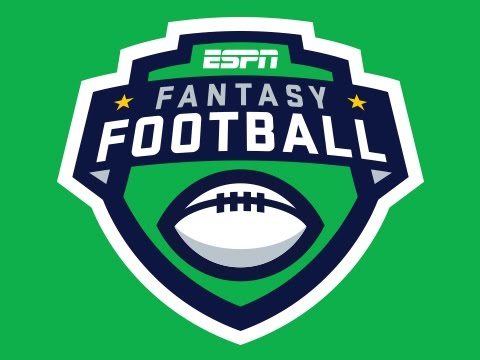 By Kyle Nicholson, Staff Reporter
People are scrapping through their waiver wires just for a chance to win their matchups, because week seven has come, and it has brought deadly bye weeks with it. Three of the most powerful offenses, the only three teams that are 6-0, the Denver Broncos, Green Bay Packers and Cincinnati Bengals have reached their byes bringing down many starters with them like Demaryius Thomas, Aaron Rodgers, Randall Cobb, A.J. Green and the surprisingly consistent Giovani Bernard. Aside from whoever is matching up against Tampa Bay, hopefully you can pick up these sleepers to get your team the win they need.
The quarterback position is one that puts up the most points for your team each week, hopefully, and if you are one of those who suffered the loss of Rodgers, Andy Dalton or even Peyton Manning, you can look to the waivers for some great outlets. For the quarterback position, I say, look towards the team that has surprised many with a rage of passing success, the Cleveland Browns. Josh McCown does play the currently third ranked pass defense in the league, but that is about all that looks bad for him this week. Owned in just 14.4% of leagues he is an easy pickup in a hugely passing offense. In the entire season the most carries their starting running back has gotten was 15. Although they may have a tight end as their wide receiver one, he has been thriving under the system complemented greatly by Travis Benjamin who likewise has done great, altogether the receiving core has totaled 85% of their total touchdowns, wow. They may not have the threat of Bill Belichick's offense, but their pass-first, tight end-centered offense seems to succeed and so will McCown.
The running back position may not lose much, just Matt Forte and Giovani Bernard as true contributors, but if you lose a flex position to another bye week loss, there is still a void to be filled. First, Theo Riddick owned in just under a third of leagues he is someone you can look forward to. Other Detroit running backs, Ameer Abdullah carrying that college fumbling problem into the pros and Joique Bell who constantly has an injured status, have failed to fulfill their duties this year, so next in line is Riddick himself. How often can you pick up a starting running back easily off the waivers? With both the run option through which he is expecting to get about seven touches out of the backfield and the passing option where he thrives averaging five and a half reception per game without the start, he appears to have huge upside potential this week especially for PPR leagues. Second, Antonio Andrews likewise owned in about a third of leagues possibly because he is one of the Titans running backs that split carries. However, having the largest build on the team by almost two inches and 25 pounds he has been getting the most touches, especially around the goal line and will be looking to get more against the Atlanta Falcons' horrendous run defense letting up 10 touchdowns this season to the ground. Once the Titans find the red zone, you know Andrews will be on the field to pound in six points to your score. These two backs reek of potential, and look to be a great supplement to the rest of your team this week.
Finally, the position that has the most shortages this week, the wide receiver that is missing wide receiver ones like Cobb and Thomas. First, Rishard Matthews, wide receiver for the Miami Dolphins, looks like he could have quite the week. Coming off a great week versus the Tennessee Titans they may have finally gotten back in their groove. Matthews, who has consistently gotten more receptions than Jarvis Landry and Jordan Cameron, has been averaging 60 yards per game looks to get some serious receptions. Their opponent, the Houston Texans with their threatening defensive line, poses a huge threat to Lamar Miller who has already been struggling. It looks like a good week for a receiver who has already been putting up numbers to at least be on people's benches, but is still owned in under half the leagues. Second, Leonard Hankerson looks like a great pick, especially since he is only owned in 40 percent of leagues. The matchup of the Titans and Falcons, two of the worst defenses in the league, will not just be a one sided matter. As the wide receiver two in the Falcons' offense, him and Julio Jones are going to destroy the Tennessee defense. With these receivers as replacements, your team might just stand a chance this week.
It is a tough week with some extreme bye week problems. However, if you can pick up one or two of these players as replacements, you will have an edge on your opponent, who now will be the one with some roster difficulties.
Kyle Nicholson can be reached at [email protected].