Conestoga Alumna talks about experience on broadway with students
Article by Maddie Lamonica, Business Editor, and photos by Elizabeth Billman, Co-Web Editor
On Nov. 20, Broadway actress and Conestoga alumna, Sara Schmidt, came back to teach a workshop to the students involved in 'Stoga theatre. In her career, Schmidt performed in a total of six shows, on and off Broadway. Her most notable performance was the 12 years she spent as a member of the original Jersey Boys cast, which won the Tony Award for Best Musical in 2006. Schmidt performed the musical with the cast 4318 times during the run of the show. During the workshop, which took place during seventh and eighth periods, Schmidt discussed her career as an actress and gave auditioning advice to the students. Mrs. Dickinger joined Schmidt on stage at the beginning of the presentation to give anecdote about Schmidt's time at Conestoga and how she held the lead in many of the productions before she graduated in 1994. Schmidt gave vocal advice to the students as well as advice about auditioning. Schmidt intertwined her advice with many anecdotes about her days in the theater world as well as stories from colleagues in the business. She also performed songs from the musicals Beauty and the Beast and State Fair.
"I've always wanted to be Belle, so at age 41 I'm going to do it," Schmidt said.
At the end of her session with the musical theater students, Schmidt took the time to answer questions. Schmidt also told the students that she had come back to her home town in order to open her own studio to help educate students about musical theater.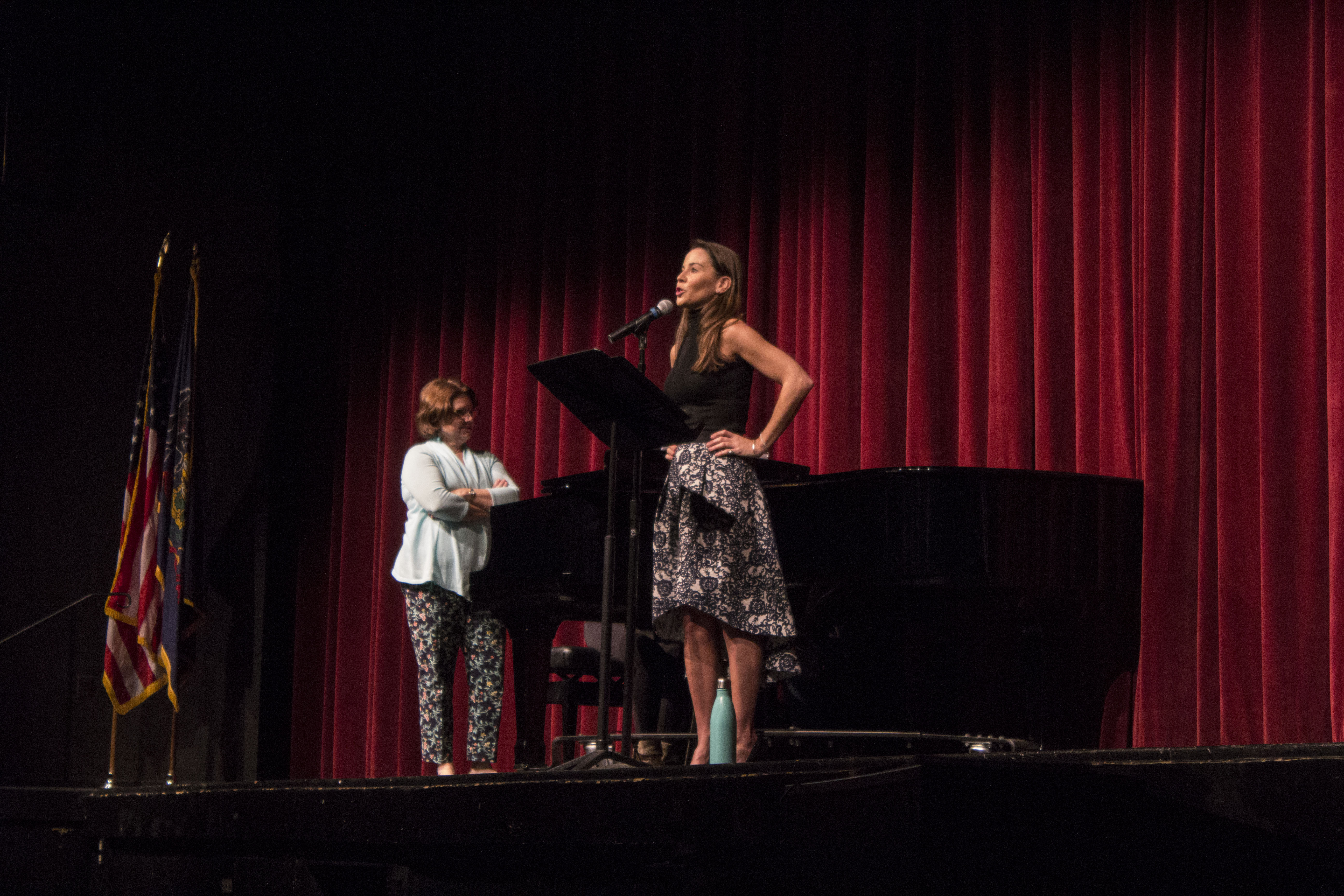 Maddie Lamonica can be reached at [email protected].
Elizabeth Billman can be reached at [email protected].