Get on the move: Chester County On the Move campaign starts
By Bailey Kreszswick, Staff Reporter
Whether going on runs on Chester County Trails, participating in sports, taking dance classes, going to the gym, or walking your dog, the Chesco On the Move campaign encourages all people living, learning, and working in Chester County to incorporate more movement into their day.
Chesco On the Move was collectively created and launched by Chester County Health Department staff. The campaign was established in 2023 with the goal of encouraging all residents to develop more movement to help promote better physical and mental health. A study was recently conducted with close to 4000 Chester County residents.  The results showed that 60% of respondents reported activity as one of the top three behaviors that improve health and wellness.  Staff members knew it was time for a change.
"We were so happy to have launched the campaign at our March Commissioners' Meeting. Since then, we have shared our campaign resources with our partners, on social media, through our newsletter, and on our website," said Public Health Educator Elizabeth Reilly at Chester County Health Department.
Chester County Health Department values being physically active because it can improve brain health, help manage weight, reduce the risk of disease, strengthen bones and muscles, and decrease anxiety along with numerous other health benefits that create an overall better quality of life.
"Developing consistent movement habits now can set you up with a lifetime of good health. Especially since students spend most of their day sitting in class, incorporating more movement into your routine can offer so many benefits," said Reilly.
After sitting at a desk all day at school, students like sophomore Anika Maganti partake in after-school sports and gym classes to keep their bodies moving and develop consistent movement habits that the health department encourages. 
"After being at school and sitting at a desk a day, it's nice to go to practice after school because it just really energizes me and I feel like I can do my homework, and I'm more focused," said Maganti.
All students can get involved by checking out the Chester County Health Department website, where resources and information about how to stay active are posted. Students may submit photos of how they like to stay active and be featured on their "Movement Monday Photo of the Week" on Instagram and Facebook. 
The Chester County Health Department recommends finding something you enjoy. Some ideas include playing your favorite music and dancing, taking your dog on a walk, playing a game like tag with some friends, or even jogging in place while watching tv.
"If you choose an activity that brings you joy, you will be more likely to incorporate it into a regular routine," said Reilly.
Sophomore Sophia Romano plays Field Hockey for Conestoga and also her Mayhem team, which is a travel team held out of Berwyn.  After being in school all day and then getting a chance to go to practice she says, "I felt like I had fun and did my exercise for the day so I feel like I'm doing something good for my body."
The Chesco on the Move Campaign highly encourages all residents to find something they enjoy to keep them moving throughout the day, to ensure better physical and mental health.
---
Bailey Kreszswick can be reached at [email protected].
About the Contributor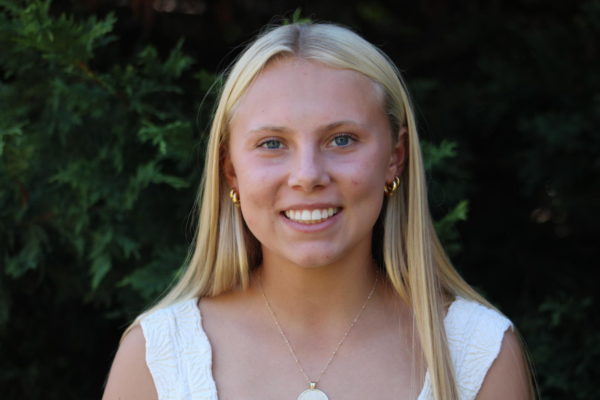 Bailey Kreszswick, Staff Reporter
Bailey Kreszswick is a junior and Staff Reporter for The Spoke. For the past two years, she has been covering stories focused on sports and student life...