Day 8: Reindeer Games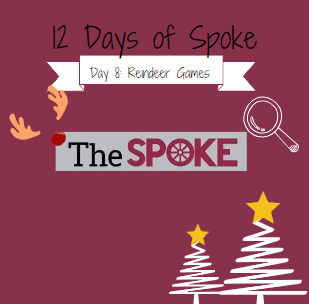 By Raima Saha, Miya Cao, Rowan Chetty, and Isabelle Emmanuel, Co-Design Editor and Staff Reporters
Web Scavenger Hunt
Scour the website and the November 2022 issue of The Spoke to answer the following questions.
Handel's is relocating; when was Handel's opened?

What is it called when the COVID-19 booster shot and flu shot are given simultaneously?
Black Panther recently came out. What grade did it get from us?
In pickleball, what is the area in front of the net called?
The tribute piece to Mrs. Hyatt mentioned that The Spoke used to go by a different name. Figure out what The Spoke used to be called (Hint: Look in the archives).