Day 5: December News Briefs
Beyond Glass: Wayne Art Center hosts new art exhibits
By Mary Wolters, Staff Reporter
The Wayne Art Center, a local institution showcasing and promoting the arts, will be holding their annual CraftForms exhibit alongside the new display Beyond Glass for the International Year of Glass, which was approved by the United Nations. Beyond Glass features a special array of artwork, which all combine glass with assorted mediums, produced by guest artists from across the nation. 
To prepare such an extensive arrangement, Nancy Campbell, the executive director of the Wayne Art Center, and Josephine Shea, an experienced curator with a master's degree in arts, worked together to carefully select art. Each artist had to be contacted individually, and their work had to be transported from long distances to bring it all together. 
"We've had several glass exhibitions (in previous years), but we wanted to have a glass exhibition that was glass and other materials. So that's why the name Beyond Glass was formulated," Campbell said. 
The International Year of Glass was proposed by a joint partnership between the International Commission on Glass, the Community of Glass Associations, and ICOM Glass. Its purpose is to celebrate the integral role glass plays in society. 
"Glass is a beautiful material. It takes so many different forms. And there are so many artists that are creating such outstanding works with glass," Campbell said. 
One such artist is Tim Tate, a glass sculptor from Washington who integrates video technology to give his work an infinite effect. He has won numerous awards, such as the Virginia A. Groot Foundation Award and the Fulbright Award.  
"I think working in glass, the most common difficulty is that many people think of glass as a functional art form. You're making bowls or glasses, vessels, but I never wanted to use it for those causes," Tate said. "So for me, I wanted to make sculptures with it." 
His featured work, Floral Ring, presents a glass sculpture of colorful flowers and birds floating in the abyss. But when looked at from the side, the image infinitely repeats itself with the use of electronics. 
"They used to have these things called fairy circle fields in the woods. They were naturally occurring circles of flowers that would happen," Tate said. "And as a kid, I used to imagine these creatures live in there as fairy people. I was mesmerized." 
Another work that draws from nature is Travelling Light, a piece that shows a gilded bonsai tree root enclosed in a distorting circle lens. It was created by Sharon Que, an esteemed artist from Michigan.  
"It (the root) is sort of like a miniature thing that suggests something a lot larger. And then with those concentric circles, radiation symbols and this idea that light can travel billions of miles," Que said. "What stops light from traveling? Almost nothing." 
The Beyond Glass exhibition has been quite popular, with many local residents coming in to see the exquisite works of art. Some artists decided to put their features up for sale, with prices ranging from $1,000 to $10,000. 
"Like many people, I feel like the medium chose me. I didn't feel very successful with other mediums at all. One day I put in glass, and I was in awe of my own work. And so I think when you think you're doing good, then that's the medium you're going to pick," Tate said. 
The Beyond Glass showcase aims to explore the role glass has in society and artwork alike, especially paired with other mediums to further enhance the depth. 
"I think that's what they (the visitors) are going to take away is they're just going to see this incredible exhibit of work and be educated about what these artists create." Campbell said. 
Beyond Glass is open from Dec. 3 to Jan. 21 from 9 a.m. -5 p.m. on weekdays and 9 a.m. – 4 p.m. on Saturday. 
Old Eagle School Cemetery holds wreath ceremony for veterans
By Julia Harris, Staff Reporter
On Dec. 17, 2022, sons and daughters of the American Revolution will lay wreaths at more than 3,400 locations in the U.S., at sea and abroad. One of these locations is Old Eagle School Cemetery in Wayne.
 Tradition was born when Morrill Worcester, a Maine businessman, accumulated enough wreaths throughout the holidays to donate to Arlington National Cemetery to place on the graves of veterans. Now, the nonprofit group Wreaths Across America has established a yearly commemoration of those who served for the United States.
The local Jeptha Abbott Chapter of the Daughters of the American Revolution is organizing the 11 a.m. ceremony. The deadline to donate a wreath was Nov. 29, but the event is open to the public. The keynote speaker will be Rear Admiral Scott Clendenin, U.S Coast Guard. Members of the U.S. Air Force, Army, Marines, Merchant Marines, Navy and POW-MIA will also attend to present wreaths to veterans of each respective service.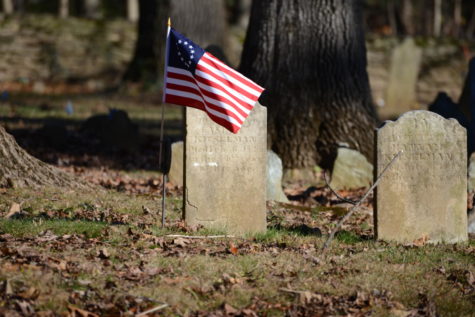 ---
Julia Harris can be reached at [email protected].
Mary Wolters can be reached at [email protected].
About the Contributors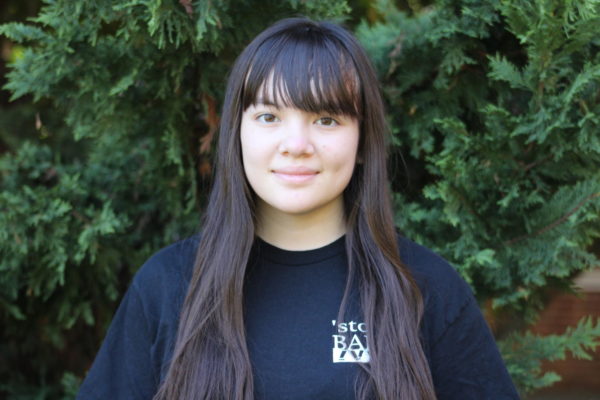 Mary Wolters, Staff Reporter
Mary Wolters is a sophomore and serves as a Staff Reporter and cartoonist for The Spoke. She mainly writes for T/E Life, but works in the News section...