The one best Christmas ornament
By Brooke Deasy, News Editor
Christmas is just a few days away, and there's still time to decorate your tree! If you're feeling creative (or don't want to spend money), here's a great guide to making a colorful Christmas ornament at home!
Necessary Tools:
A glass ornament with a removable lid (It cannot be plastic). T

he one featured in this article is from Michaels!

Multi-colored crayons

A blowdryer

Oven mit (optional)

Glitter (optional)
Step #1:
Gather all of the materials listed above and lay them out on a flat surface.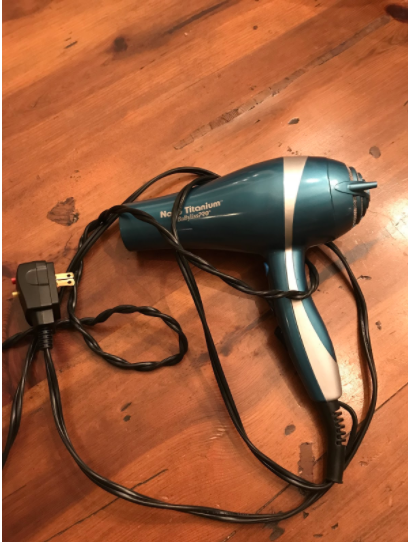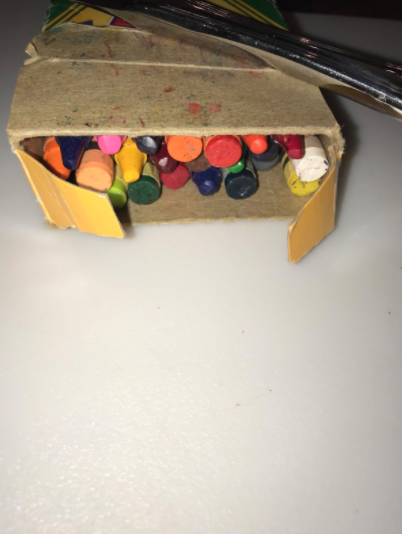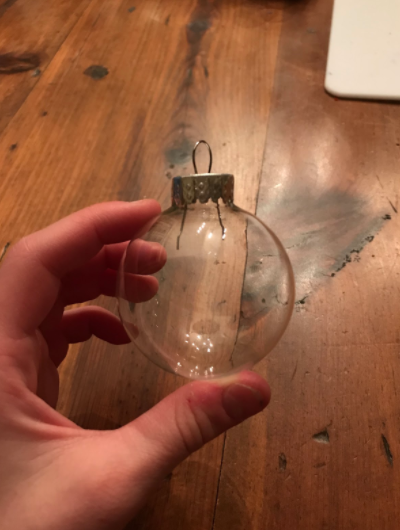 Step #2:
Peel the paper coatings off three to five crayons of the colors you desire. Then, break apart tiny pieces with a knife. Gather the various shreds and drop them in the clear ornament. You may also choose to add glitter to the mixture.
Step #3:
Place a blowdryer roughly a centimeter from the surface of the ornament and turn the glass in your hand. Activating the highest pressure and temperature the blowdryer offers produces the best results. To prevent burning your fingers, use an oven mitt – it makes the process faster and easier. The crayon pieces will smear randomly across the glass, producing a new pattern every time! You may choose to add additional colors or more pieces of crayon as you go.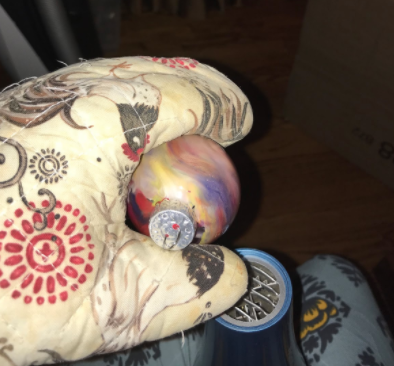 Step #4:
After about five to ten minutes of heating the glass, or until the aspired pattern is complete, remove any excess shreds (there may be none) from the ornament, then tighten the lid around it. Allow the product to cool for three to five minutes.
Step #5:
Congratulations! Your homemade crayon ornament is complete. Loop your creation around a Christmas tree branch, pile some in a clear jar for festive decoration, place multiple on a string and dangle them from the ceiling or find another innovative use for the product.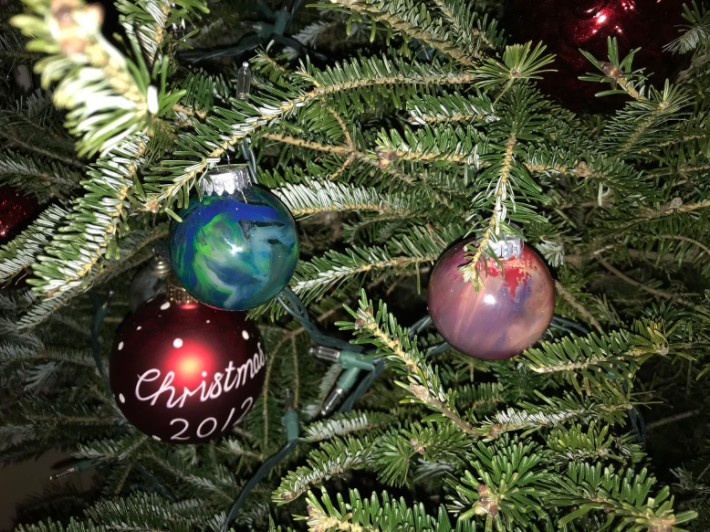 Quick Tip:
Always have a firm grip on the ornament-in-making. If not, the air pressure from the blowdryer may sweep it away! Resulting in this…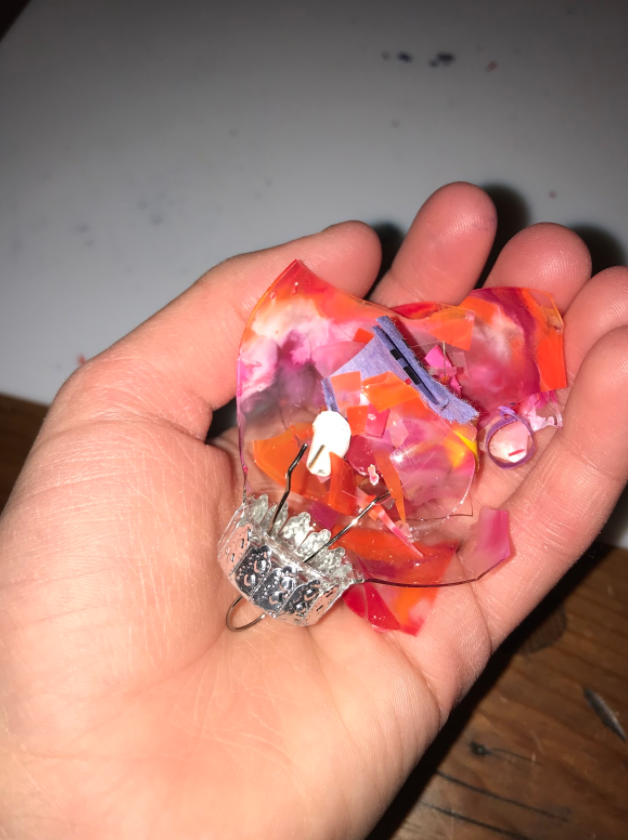 ---
Brooke can be reached at [email protected].