Four Quick and Easy Holiday Treats
By Avery Maslowsky, Business Manager
Melting Snowman cookies
Simple and sweet! These frosty looking treats well leave you and your guests wanting more!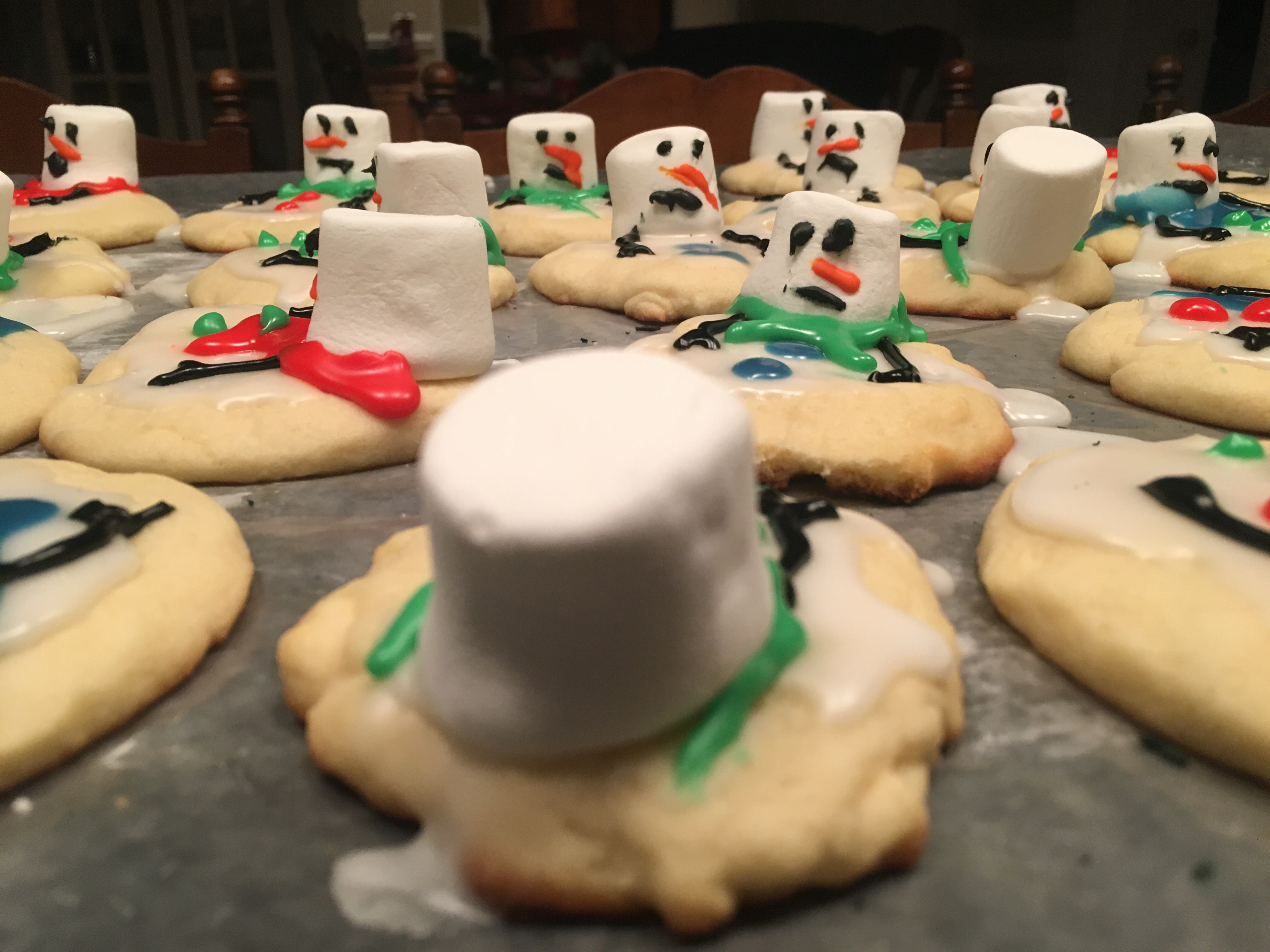 Ingredients:
-sugar cookie mix
-vanilla (white) frosting
-large marshmallows
Recipe:
-Prepare sugar cookies, based on box/ recipe instructions, bake and cool
-Pipe and spread a thin layer of frosting on each cookie and let sit until nearly hardens
-Frost the circular bottom of a marshmallow and stick onto the top of the frosted cookie, let set
-Dye extra frostings according to preference and add details to the snowman like: eyes, nose, mouth, hands, scarf, etc.
-Let harden in fridge for 30 minutes, and done!
Decorative Rice Krispy treats
Fast and easy, these DIY treats are fun any time of the year!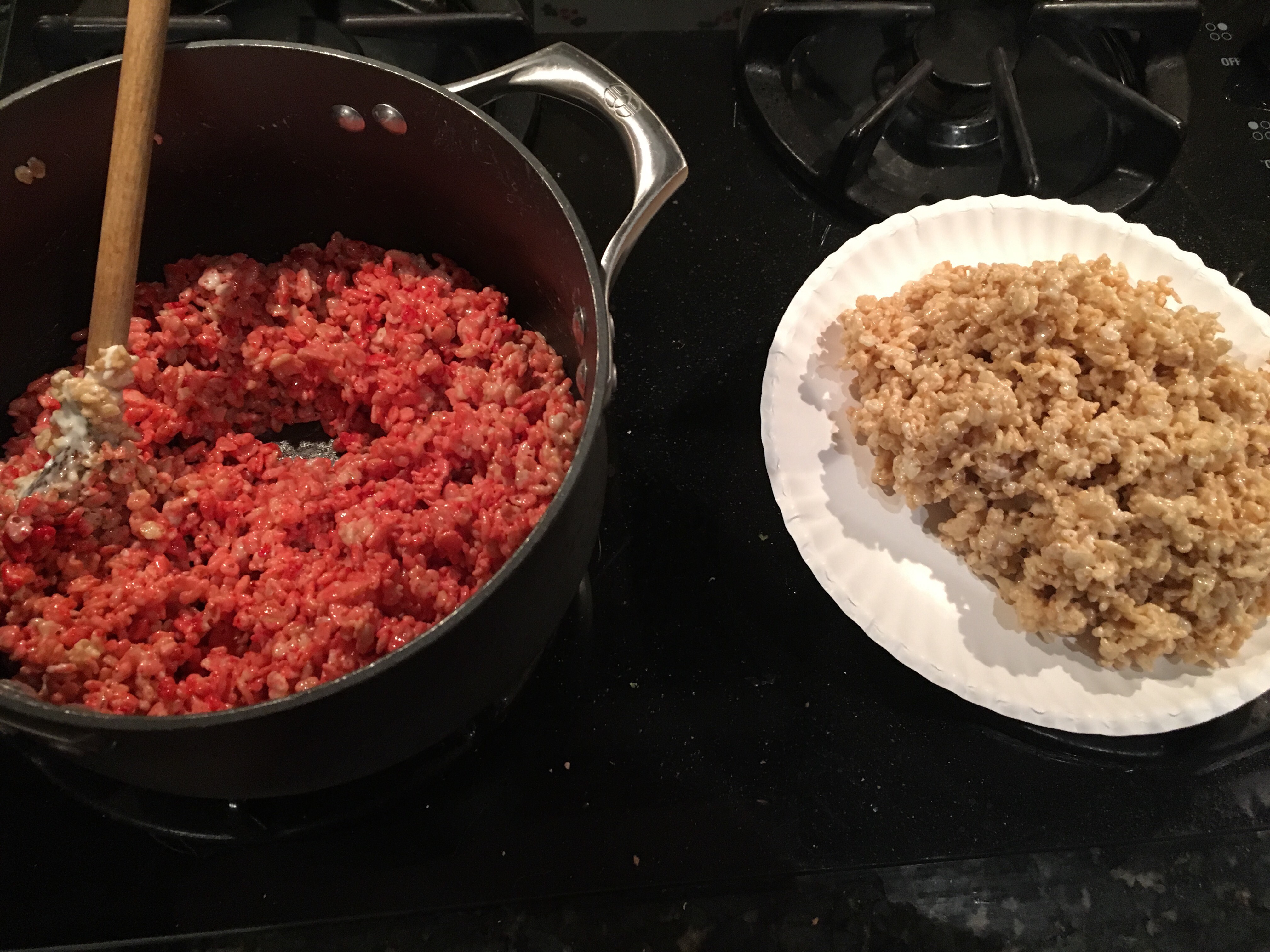 Ingredients:
-6 cups of Rice Krispy cereal
-1 bag of mini marshmallows or 30 large marshmallows
-3 tbsps of butter
-red food dye
Recipe:
-Prepare rice Krispy treats according to recipe on the bag or online with the butter, cereal and marshmallows
-As you finish mixing marshmallows into the cereal, separate the mixture into two separate bowls.
-Take red food dye and evenly distribute the dye in one of the two bowls, and mix
-Let both bowls sit for 4 minutes and immediately begin next step
-Take a scoop of the non-dyed rice Krispy mixture and roll into a log shape, repeat with the red dyed mixture. –Try to get the logs as even and as thin as possible
-Twist the logs together and form the shape desired (candy cane or wreath)
-Let sit until firm
Peppermint Oreo Cake Balls
These cake balls are actually amazing and extremely easy.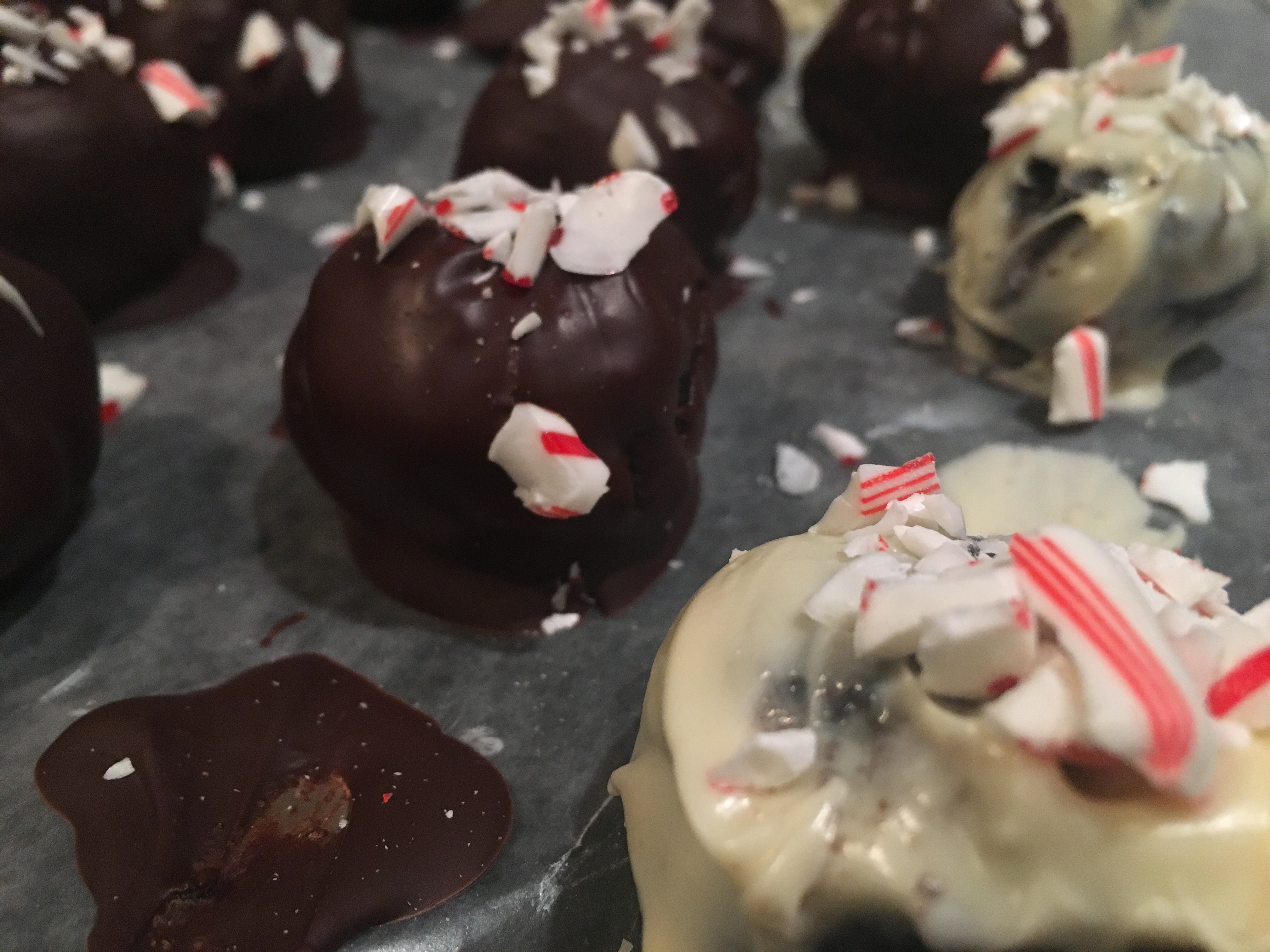 Ingredients:
-36 oreos
-8 oz of cream cheese
-4 candy canes
-2 bars of melting chocolate (white or semisweet)
Recipe:
-Place oreos in food processor and grind until powder, add cream cheese and 2 candy cane sticks and blend together well again
-Take mixture out and form 20 even balls out of the batter, and immediately place into freezer for 30 minutes
-After about 25 minutes, begin to melt your chocolate (I melted mine with a double pot system- anything works just DO NOT burn)
-Pull balls out of freezer after 30 minutes and roll into chocolate sauce
-Scoop balls onto wax paper and let sit until firm
-Keep in the refrigerator until ready to serve
Christmas light cupcakes
These cupcakes will light up your world, literally.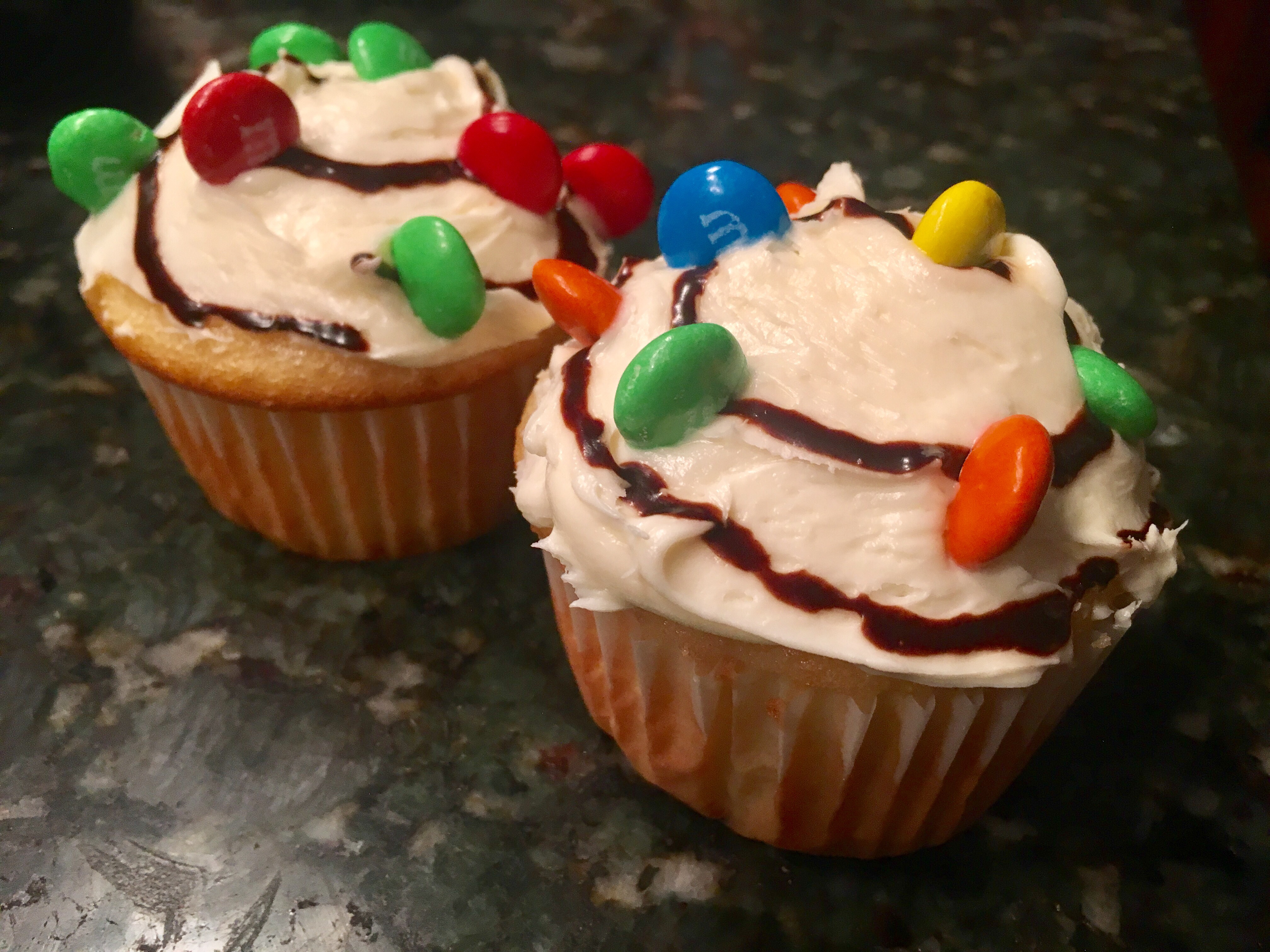 Ingredients:
-cake mix
-vanilla (white) frosting
-regular m&ms
-chocolate sauce
Recipe:
-Prepare cupcakes according to recipe on box or by instructions, bake and cool
-Frost each cupcake evenly and with a thick layer of frosting
-Take chocolate sauce starting in the center of the cupcake and twist outwards so a swirl forms on the frosting to act as wires
-Stick m&ms in according places along the chocolate sauce twist to act as Christmas lights, and done!
[unitegallery cfoodav]
---
Avery Maslowsky can be reached at [email protected].