Nine things to do when it doesn't snow
By Lauren Gow, Staff Reporter
To enter the 12 days of Spoke raffle, comment on what you do when it doesn't snow.
If during your holiday season, you find yourself without a white Christmas, here are some ideas for you to do.
Ice skating
Ice skating is a must during the winter time. Luckily for 'Stoga students, 20 minutes away is Ice Line Quad Rink, an indoor skating rink. Ice Line Quad Rink charges a flat rate fee of $2 for skates and, depending on the day of the week, $5 through Monday and Friday or $8 on Friday nights all the way through Sunday for kids 9 years and up. Philadelphia's Rothman Institute Ice Rink in Dilworth Park is sure to make your spirits bright, too. The Philly rink charges $5 for adults and $3 for children 10 years and under. Those who do not own skates can rent a pair for $10.
Try new baking recipes
Warm up your house with delicious smells of the season with the Spoke's own baking recipes. Try some classic desserts like gingerbread cookies, pumpkin pie, or chocolate chip cookies. It's an activity for the whole family to get involved and enjoy together.
Make paper snowflakes
This easy craft is sure to bring festivity to your home, not matter what holiday you are celebrating. Like snowflakes, these paper crafts can all be unique. You'll need printer paper, scissors, and tape.
If you have a rectangular piece of paper, you must first make it into a square.
Take one of the top corners, and fold it down so that is touches the other side. It should form a triangle shape.
Cut the excess paper.
Fold the square diagonally in half.
Fold the triangle in half to make a smaller triangle.
This step is the most crucial to the snowflake. Create three equal sections; the best way to accomplish this is to use a protractor. Divide each section into 30 degrees each.
Fold the left section over the front. Fold the right section over the front.
Cut away the horizontal edges, so you are left with a wedge.
Now is where you get to make each snowflake unique. Cut away at the paper at random.
When you are done cutting, open your paper snowflake carefully.
Use some scotch tape to tape your snowflake onto a wall as if they are floating from the sky.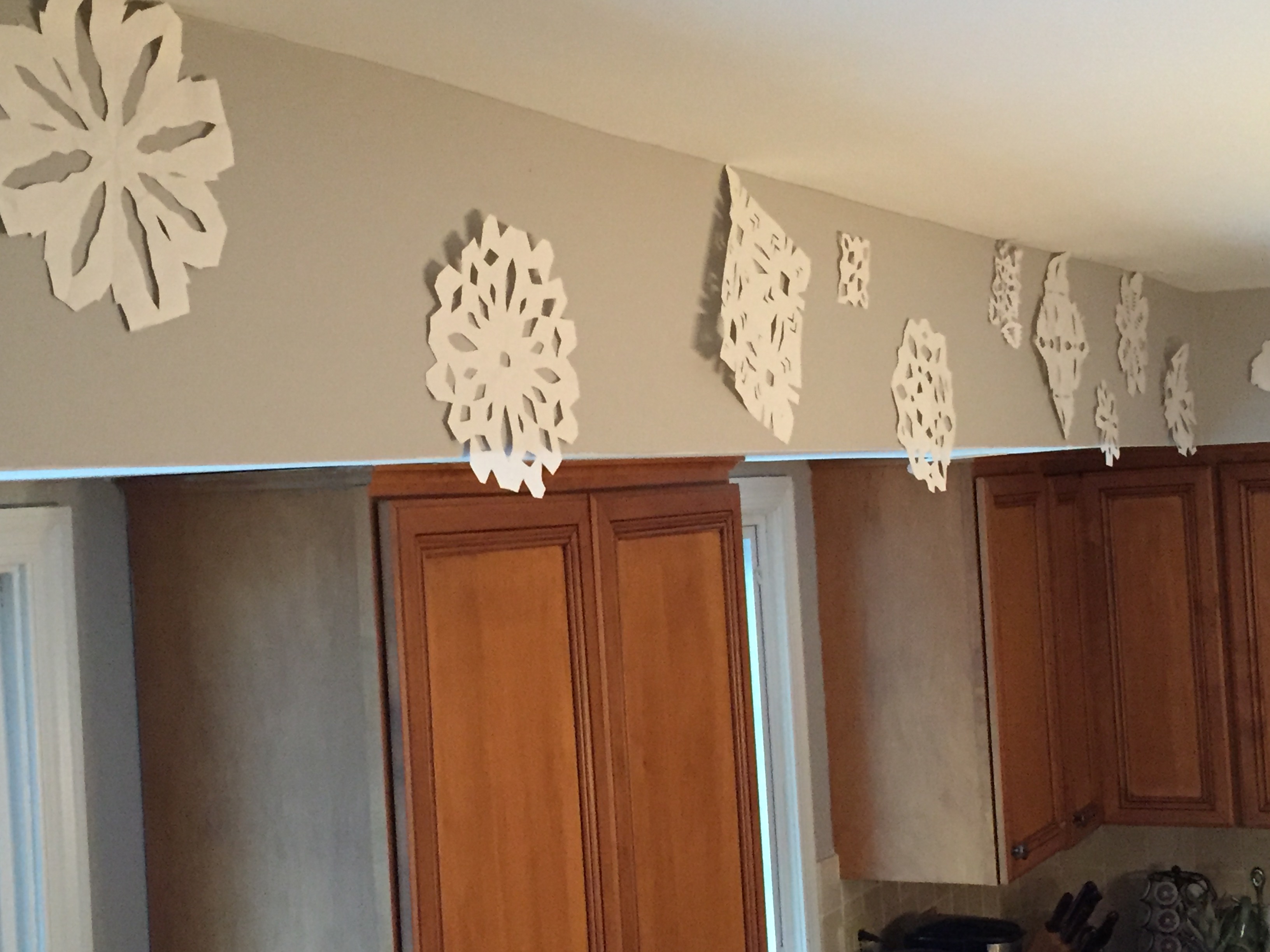 Watch a movie
Around the winter break, TV channels like Freeform and Hallmark air lots of Christmas and holiday specials to binge on. Gather your friends or family while you enjoy the real reason for the holidays. Freeform holds a "25 Days of Christmas" every year full of holiday classics.
Build a fire
Go out to your local super market and buy a cord, which is a stack of wood that's 4 in. by 4 in. by 8 in., which usually sells from $128 to $180. The easiest and most efficient way to prepare a flame is with a Top Down fire. Stack a row of logs on the bottom with both ends facing the inside of the fireplace. Place another row of logs on top with one end facing you. Repeat the bottom layer, but with this one add newspaper or anything flammable to get the fire going. Tend to the fire occasionally to keep you warm all night.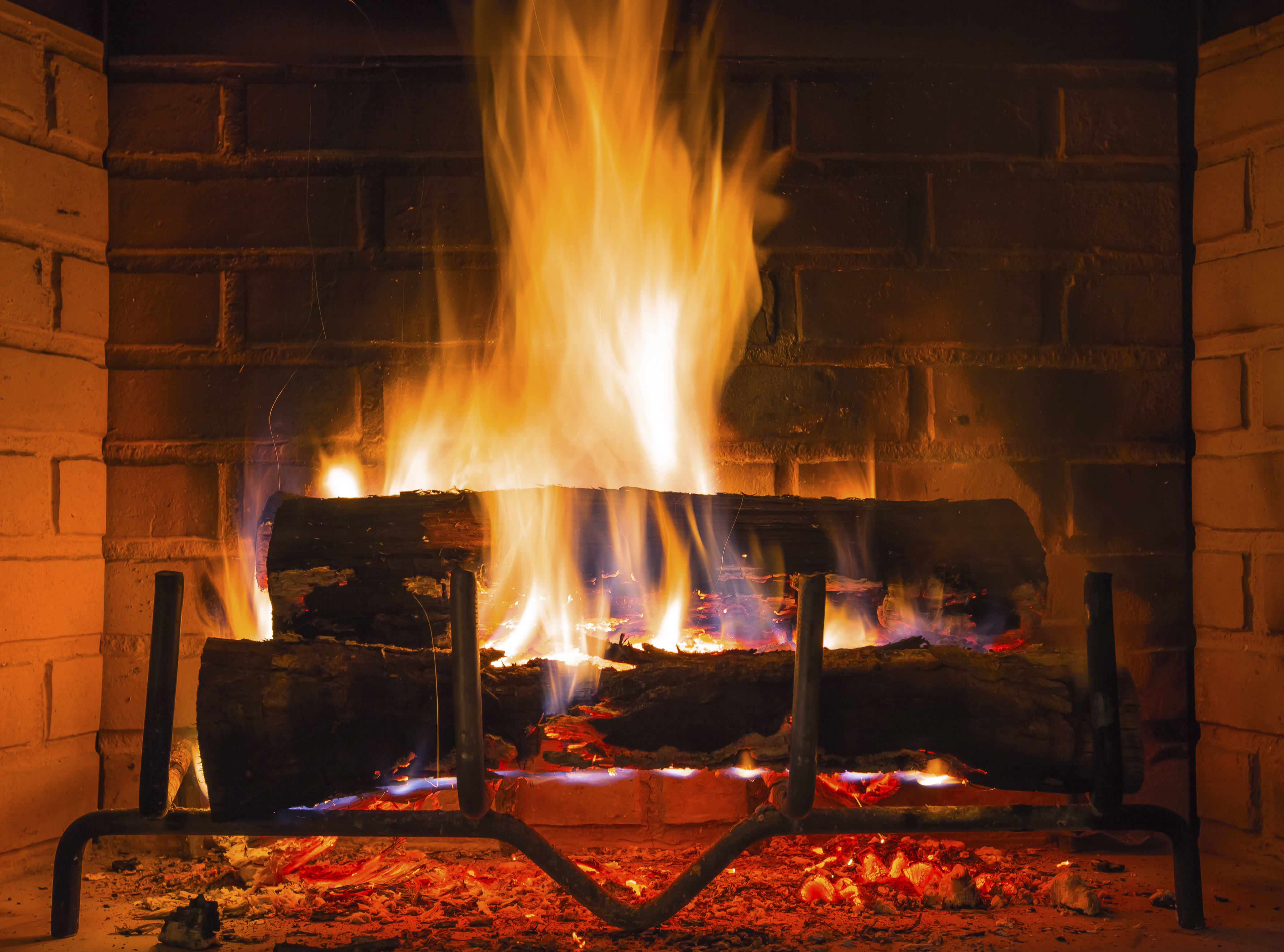 Board game competition
One way to pass time and bond with family is over some board games. Monopoly or LIFE entertain both the younger and older crowds. Board games move the distraction away from cell phones to instead focus on family or friends.
Wrap presents
Finding any time to wrap gifts for family and friends is nearly impossible while balancing school work, extracurricular, and sports. With break coming up, you have the opportunity to show your appreciation with the perfect gift. Put on some Christmas music and get wrapping!
Make imaginary snow
An easy way to fix your snowless day is to become Mother Nature herself and make snow of your own. For this craft, you'll need 1 cup of baking soda, 1-3 tablespoon of water and a bowl.
Add the baking soda to the bowl.
Add in one tablespoon of water at a time to the bowl and mix.
Repeat step 2 until the desired texture of snow is achieved.
Drive around admiring Christmas lights
Without dangerous, slippery conditions there arises the possibility to drive around to look at everyone's outdoor decorations. While listening to music, you can admire at the dazzling lights all around. You may even find yourself in front of a house full of lights from roof to lawn.
---
Lauren Gow can be reached at [email protected].