11 Holiday party looks
By Caleigh Sturgeon, Managing Web Editor
We've all seen ugly Christmas sweaters, velvet and sequins… But what about some more avant-garde holiday looks to stand out at any holiday party?
To enter the 12 days of Spoke raffle today, retweet or Facebook share this post.
Vests
Vests can complete a holiday look for any guy or girl, even if you don't have any holiday-themed clothes to wear underneath. While a red or green vest could be ideal, you can ditch the classic ugly Christmas sweater for any colored vest—just adorn it with cotton balls, bells, stick on buttons, or red and green pipe cleaners for a homemade ugly Christmas vest. It's easy to just wear all black or khakis underneath and still look spirited.
Socks
Stress the socks this holiday season! You can find Christmas or winter themed socks for relatively low costs at kmart, target, or even CVS. Roll your pants up to expose some patterned socks, wear festive knee-highs with a skirt, or pull some fluffy socks on over leggings. Some rockin' socks are really all you need to turn a regular outfit into a celebratory one.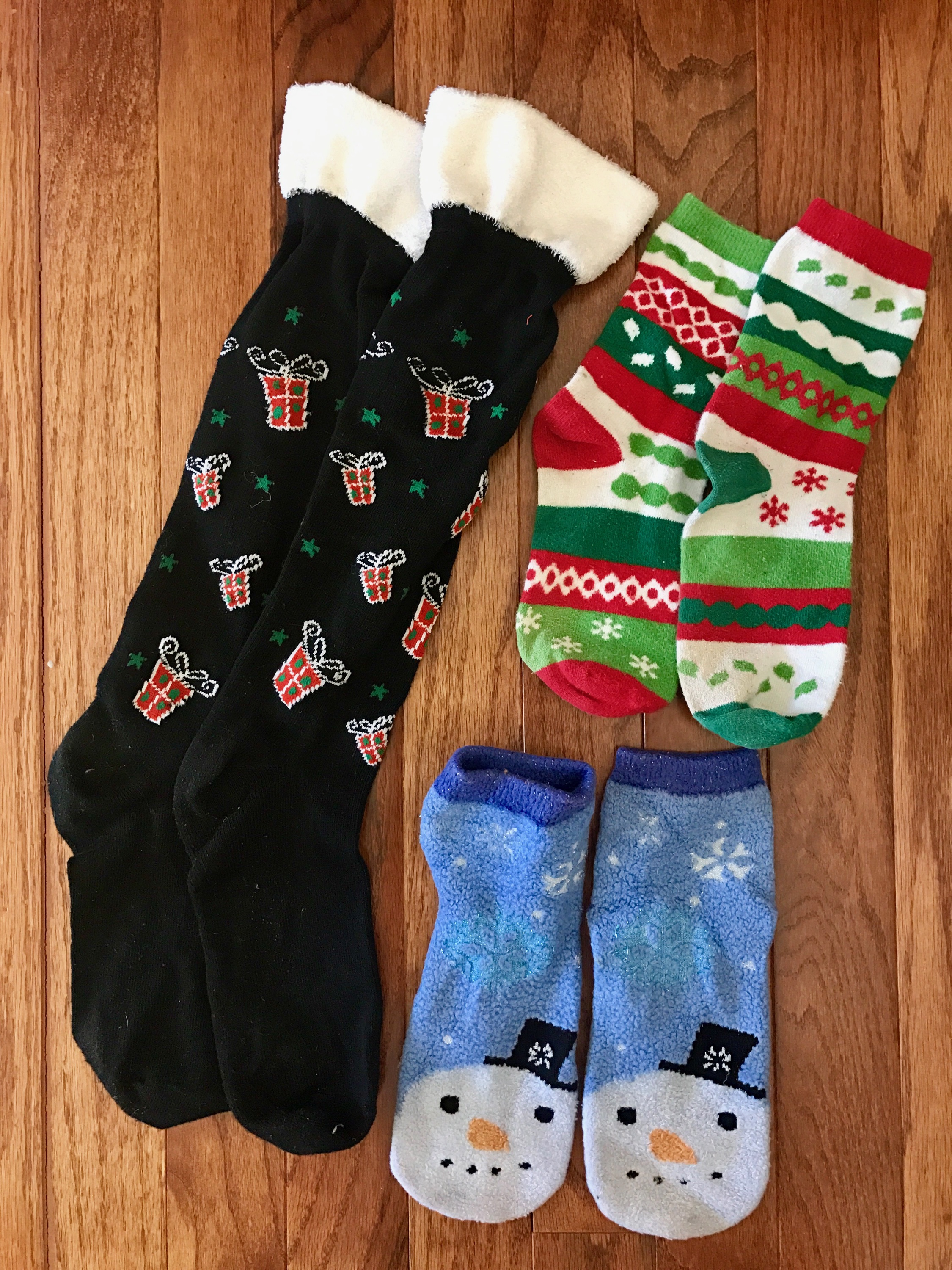 Christmas lights
Adorn any outfit with some colorful lights to brighten up your party. You can find strings of battery-powered lights at Jo-Ann Fabrics, Hallmark, Target, Kmart, or CVS. Wrap the string around your waist, shoulders, or Santa hat.
Slippers
While slippers aren't normally a suitable party look, they're perfect for the holidays—and the furrier the better! You can look just like you do on Christmas morning coming down to check what's under the tree. If you don't want to make the trip to purchase some holiday-themed slippers, regular slipper will do just fine. Adorn them with a cotton ball on the toe if you're going for a super Santa look.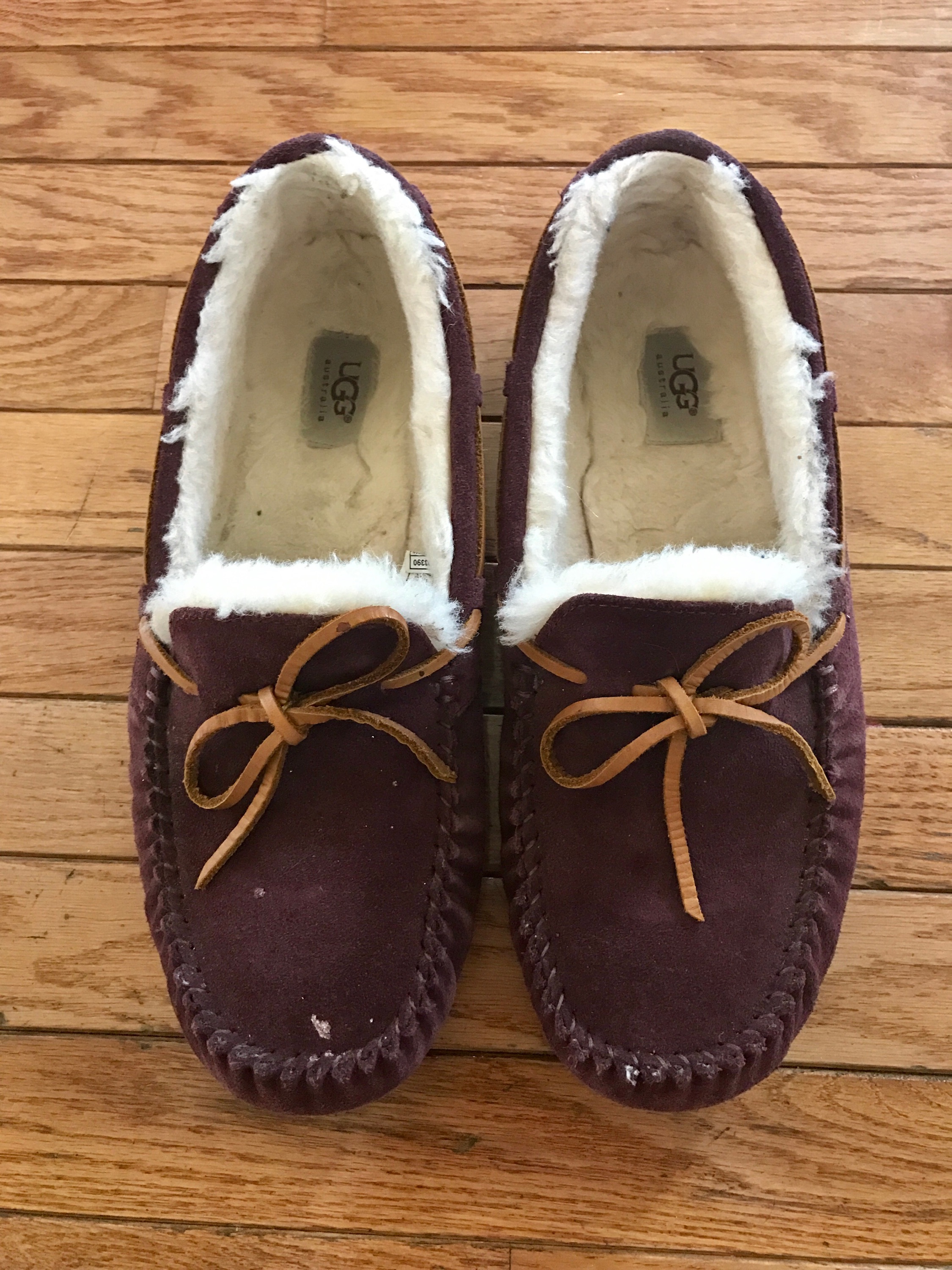 Wrapping paper
You may have seen the heading "wrapping paper" and thought "that's so tacky", but there's already lots of festive excess around the holidays, and adorning yourself in wrapping paper only adds to the spirited atmosphere. You can tape some pieces of Christmas-y wrapping paper on your clothes or wrap your arms in paper. The more Christmas trees, snowflakes, snowmen and stockings wrapped around you—the better.
Holiday Tie
Ties can get expensive, so it can be tough to fathom spending money on one you can only wear around the holidays. You might want to consider buying one after Christmas this year when they're on sale. For now, however, you can stick some cotton balls, tinsel, or stick-on lights on a solid color tie (preferably red, green, blue, or gold). And don't be afraid to go for the christmas bow tie! A single sequin or two placed in the center can provide all the holiday charm you need for a more formal outfit.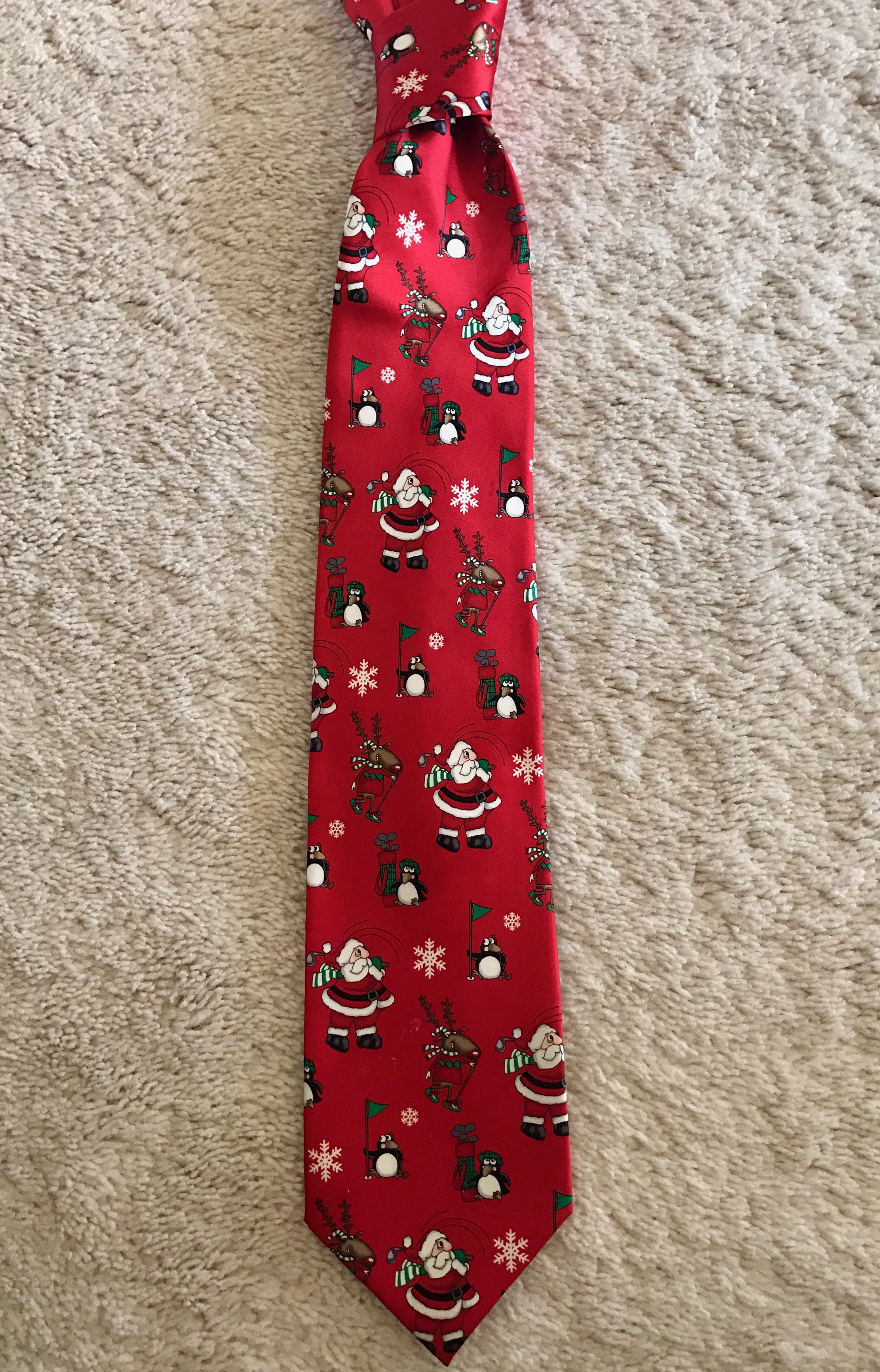 Tinsel
Along the lines of slightly tacky, but appropriately festive, sparkly and tie-able tinsel makes the perfect belt, sash, headband, or bracelet. Guys—if you're not up for the tinsel belt you can even string tinsel through your shoes to make holiday-suitable shoelaces.
Ornaments
Christmas ornaments—especially the small ones—hang easily on collars, belt loops, pockets, and cuff links. You can find tiny ornaments at JoAnn fabrics, or even some drug stores. Try to find plastic ones rather than the breakable, frail ones people tend to hang on their Christmas trees. You can even make a Christmas ornament necklace by sliding a tiny ornament on a necklace chain, or ornament earrings by sliding an ornament on a post.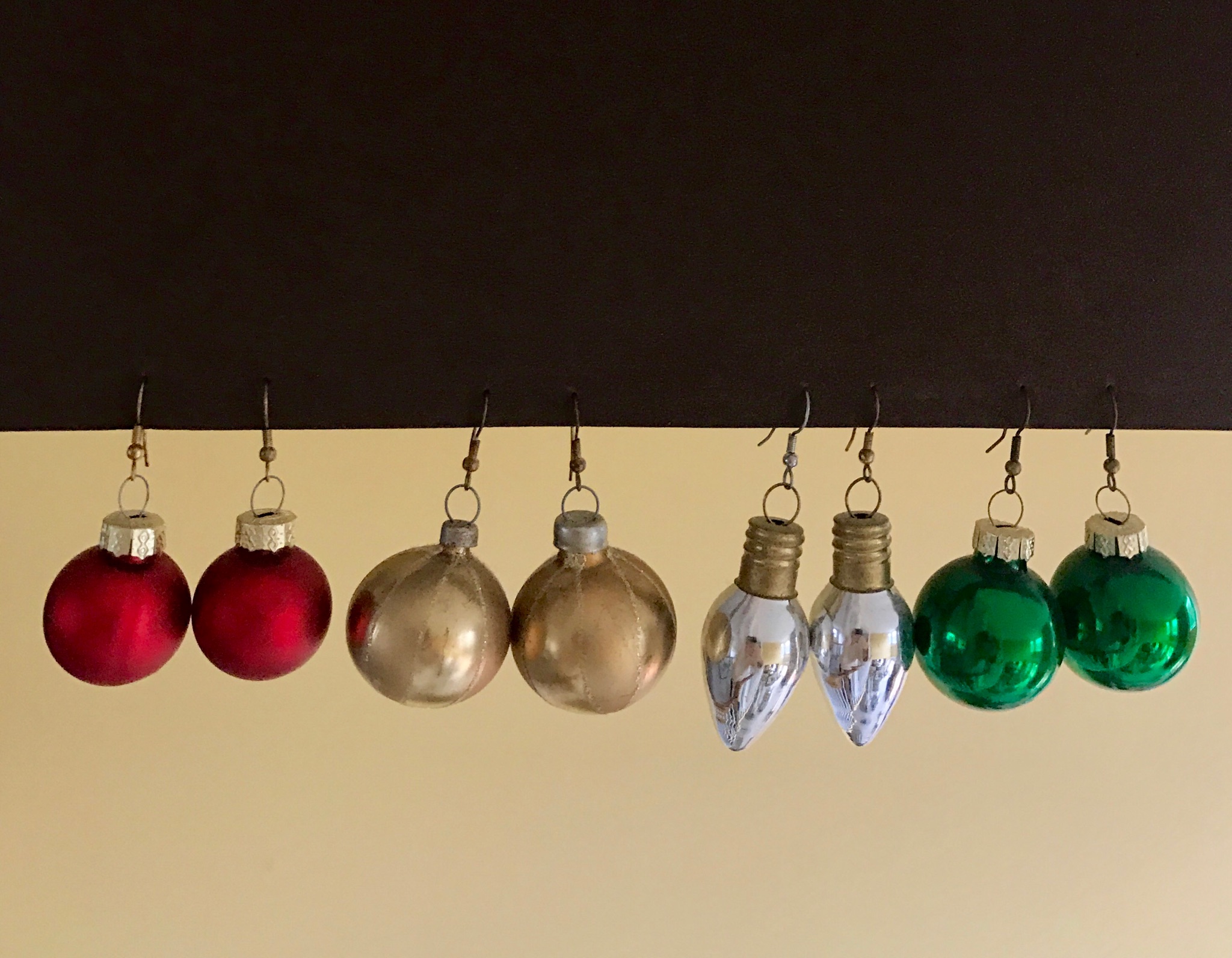 Bows
Red bows are a classic holiday look. Switch things up by clipping a bow onto your headband, pocket, or cuff link. Or tie a big red bow around your waist on top of a black dress to really look like a holiday present. Even stick-on wrapping bows can be used sparingly to present yourself tastefully.
Bells
Clanging bells can get annoying…However, you can add a little jingle to your Holiday outfit by stringing some bells on a necklace or bracelet. Or you guys can string a bell around your shirt sleeve. A little jingle just lets people know you're coming, and that you're fully in the holiday spirit. If you want to accessorize with more than a few bells, I suggest removing the clapper (the small metal object inside) with some pliers.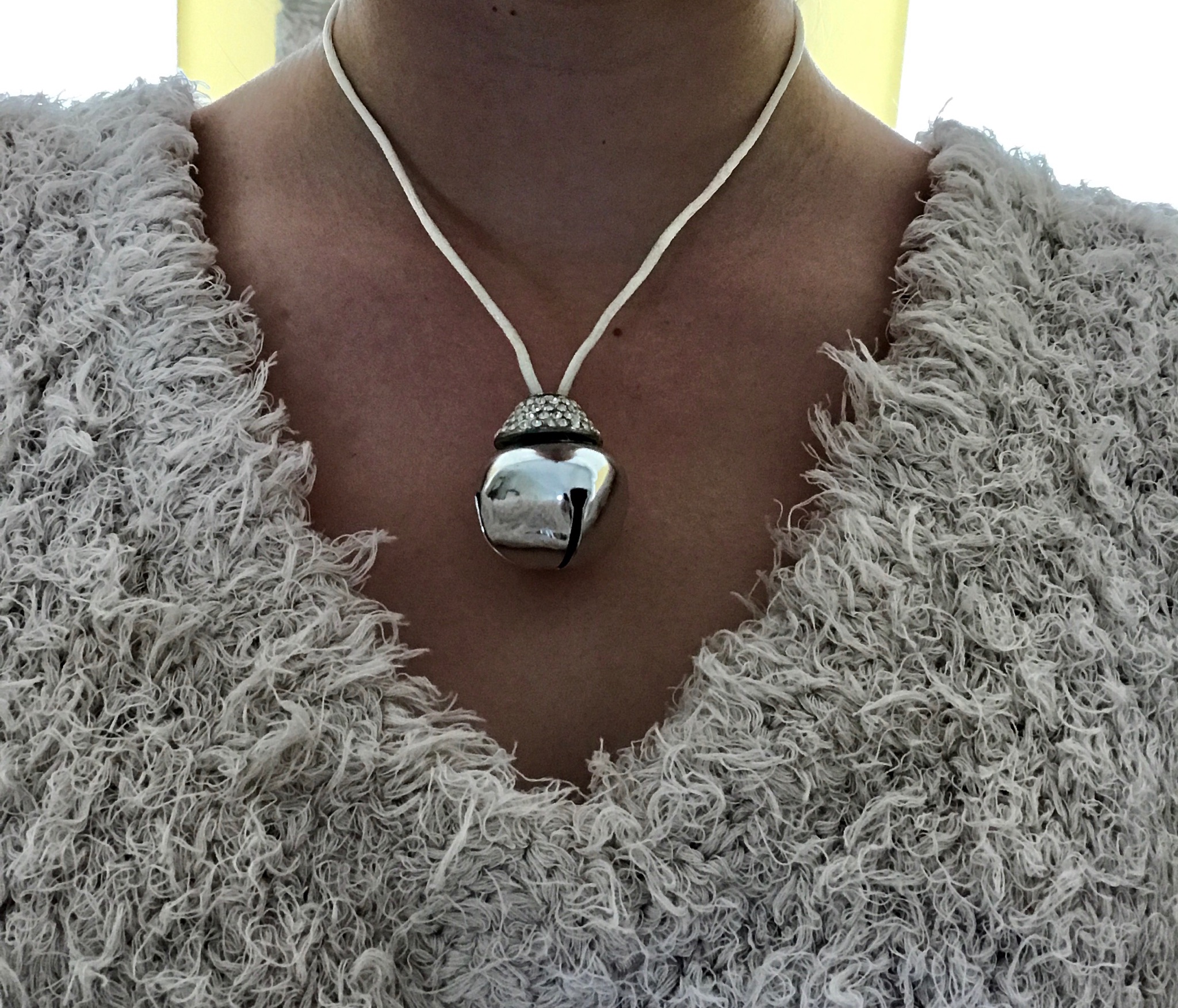 Ribbon
Almost everyone has some ribbon lying around during the holiday season. If not, you can find some at the local grocery or drug store. Stay trendy by making your own choker out of some red, green, blue, gold, silver or sparkly ribbon. You can even string ribbon around your shoelaces or tie it around your hair tie in a big bow. If you want an extra festive look, curl the ribbon with a pair of scissors before adding it to your outfit.
Caleigh Sturgeon can be reached at [email protected]