The Best Ads from Super Bowl LI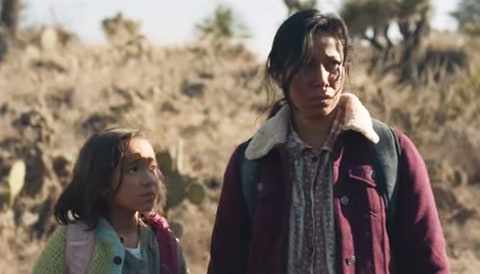 By Eric Xue, News Editor
The New England Patriots made one of the biggest comebacks against the Atlanta Falcons on Sunday, winning 34 to 28 in one of the best Super Bowl games to date. While the game itself was extraordinary, no Super Bowl would be complete without its slew of attention-grabbing commercials. What was unique about this year's collection was the number of advertisements with subtle, and some not so subtle, political statements. Without further adieu, here are my top five Super Bowl commercials:
---
Honda "Yearbooks"
"Yearbooks" stars well-known actors including Tina Fey, Steve Carell and Jimmy Kimmel, each sharing a bit of advice about pursuing dreams with persistence while framed in a yearbook photograph. Although the content of the advertisement is a bit of a stretch, considering Honda is a car company, the commercial seeks to inspire viewers to chase their dreams in a fun and creative way.
Audi #DriveProgress

Audi's #DriveProgress advertisement had a subtle political message regarding women's rights. In the commercial, a dad contemplates aloud about his daughter's future in a world that isn't always fair to women while she races toward the finish line in a go-kart race (in which all her competitors are boys). This commercial shows how a short, one minute ad can deliver a powerful message in just a couple of sentences. Also, Audi gives its #DriveProgress hashtag a double meaning, promoting the company's commitment to equal pay for women and voicing the hope for a more progressive future.
Wix Commercial Starring Gal Gadot and Jason Statham
Wix delivers an action themed commercial starring iconic actors Gal Gadot and Jason Statham. In the advertisement, a young chef works on his website in the kitchen, oblivious to the fact that Gadot and Statham have destroyed his entire restaurant while taking down the bad guys. Overall, it's an entertaining mini-movie that incorporates bits of humor and action, and definitely doesn't disappoint.
84 Lumber "The Journey Begins"

Continuing with the political theme, 84 Lumber, a building materials supply company, had one of the most controversial advertisements during this year's Super Bowl. Only part of the five minute long mini-movie was broadcasted during the game, but the full commercial had a powerful message about the American Dream. In the ad, a young girl and her mother travel from Mexico to the U.S. hoping for a better life only to find that a wall has been built along the border. Some speculated that 84 Lumber was underhandedly criticizing President Trump's immigration policies, while others accused the company of supporting illegal immigration. Regardless of the true intentions of the commercial, it delivers a powerful message asserting that "the will to succeed is always welcome here."
Budweiser "Born the Hard Way"
84 Lumber wasn't the only company causing a stir with its advertisements. Budweiser's commercial introduced viewers to Adolphus Busch, one of the co-founders of Anheuser-Busch. It portrayed his journey from Germany to St. Louis, MO to pursue his dream of brewing beer despite countless hardships and discrimination. Not only did Busch succeed in achieving his dream, but Anheuser-Busch is now the largest brewing companies in the world. Although the company denies that the commercial was meant to make a political statement as it was reportedly filmed prior to the November election, it undoubtedly provoked a response among its viewers. The commercial was one of the most effective and most talked about which is why it takes the number one spot.
---
Eric Xue can be reached at [email protected].