Day 10: Playlist of top 10 Christmas songs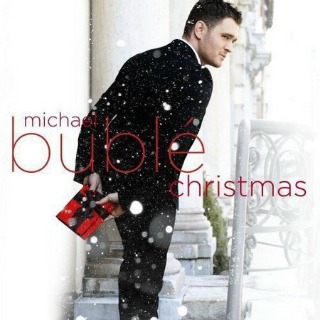 By Avery Maslowsky, Staff Reporter
From Black Friday all the way to New Year's, holiday songs are constantly playing on the radio, on your phone and in the Conestoga hallways. Whether it's classic or current, Christmas songs are always a hit. But with hundreds of songs to choose from, how can you find the best? This playlist consists of five of my favorite Christmas classics and five of my favorite Christmas currents.

To enter our $50 giveaway for Day 10: Keep an eye out for the preview of the Spoke's December Issue on Twitter and RETWEET it.
---
The Classics
1. "White Christmas"- Bing Crosby
Although not Crosby's original song, his cover was noted to be the best-selling of all time with 100 million total copies sold worldwide.
2. "Holly Jolly Christmas"- Burl Ives
The song was a hit from the moment Ives released it in October of 1965, and only got increasingly more popular with the constant screenings of "Rudolph the Red-Nose Reindeer."
3. "Blue Christmas"- Elvis Presley
Although technically Presley covered this song originally written by Billy Hayes and Jay Johnson, his performance is the most well known. It is a staple country genre Christmas classic.
4. "Silver Bells"- Dean Martin
First released in 1966 on Martin's Christmas album called The Dean Martin Christmas Album, which sold 850,000 copies by the end of December in 1966.
5. "Rockin Around the Christmas Tree"- Brenda Lee
Written by Johnny Marks and recorded by Lee in 1958, the song placed 4th on the all-time best-selling Christmas song charts in 2011.
---
The Current Hits
1. "Mistletoe"- Justin Bieber
This song was Bieber's leading hit of his Christmas album, which ranked in the top ten in Canada and the top 11 in the United States.
2. "It's Beginning to Look A Lot like Christmas"- Michael Buble
Although originally written in 1951 by Meredith Wilson, Michael Buble takes this classic and turns it into a spectacular current hit.
3. "All I Want For Christmas Is You"- Mariah Carey
Written and produced by Mariah Carey herself, the song was her leading single off her first holiday album and was established as a Christmas must and standard.
4. "That's Christmas To Me" –Pentatonix
Pentatonix's (the a Capella group) second Christmas song ever released, which was placed second on the Billboard 200 and was certified platinum in 2014.
5. "Baby It's Cold Oustide"- Ariana Grande and Mac Miller
An R&B and rap style cover of the classic Christmas song originally written by Frank Loesser in 1944 by a pop dynamic duo.
Avery Maslowsky can be reached at [email protected]