Day 9: Nine last minute gifts
By Elizabeth Billman, Staff Reporter
Don't have money? That's okay! Don't have time? That's okay! Here are some low-budget, last minute gifts for your friends and family during the holidays!
To enter the $50 gift card giveaway today, comment on our Day 9 Instagram post and tag a friend.
---
Socks
Socks are always an appropriate gift. They are gender neutral, they come in all sorts of varieties, and people are always in need of new socks from either constantly losing them or wearing them out. It also sends a message to stay warm for the holidays, showing that you care about them, although in this weather maybe you should save the socks for January.
---
Books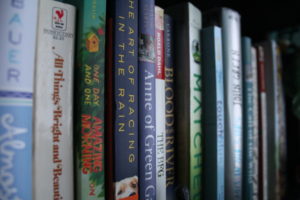 Books are one of the best gifts you can give all year round. They are so personal because you can match your friend's personality to the perfect book for them. If you have a low budget for this gift go to a used book store and try to find a book they would like or even their favorite book in another language. It would be fun for you to decipher the book together. The fact that the book is used gives it an extra element of character that is very sentimental for the holidays.
---
Candles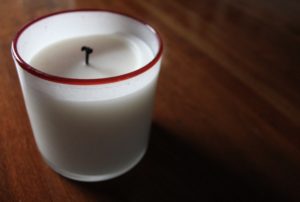 One of the best things about the holiday season is the smells associated with it. If baking cookies is not your thing, you can get that holiday spirit in a wax form for less than $5. If you know that your friend loves the smell of cinnamon or the aroma of a gingerbread house, then get them a candle that matches their smell preference. Candles come in a wide range of prices and sophistication, so you could buy the fancy ones from Bath and Body Works that rip a hole in your pocket or you could find a nice little candle at the dollar store.
---
Chocolates
Going back to the idea of the dollar store, chocolates you can find at CVS are a great, extremely last minute gift that work for just about anyone (though check if they have allergies first). They can save you from panicking right before a holiday party or a white elephant when you have completely forgotten to get something for your secret santa. Pick up a container with just enough pieces for one person but not too many such that some would be wasted. You can do this on your way to the party, and walk in acting like you've had it planned for days.
---
Gift Cards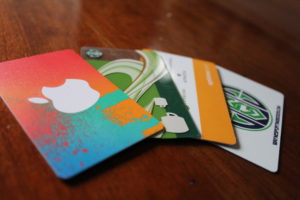 Not everyone is going to make it obvious what they want for the holidays, so this is when gift cards come in handy. iPhone users will always appreciate an iTunes or App store gift card and coffee addicts will graciously accept Starbucks or Dunkin Donuts cards. Even if you really have no idea what to get someone, they sell Visa gift cards at the grocery store that can be used for practically anything. This approach avoids the disappointment when a friend returns the gift you worked so hard to find, because they will be getting what they want, and it was your idea.
---
Flowers
Flowers, similar to candles, give your friend that pleasant household scent, especially when they have not cleaned their room or their dog has rolled in something strange. This gift is really simple—you can usually pick up flowers at the grocery store for a cheap price and if you're feeling a little fancy you can create a personalized arrangement, specific to your friend. The best flower for this wintery season is the poinsettia. Its red color gives your friend's house that great holiday vibe, though it is poisonous to dogs so make sure to keep it on a high shelf.
---
Coupons
The holiday spirit tends to make people feel more giving and generous leading to doing good deeds or special things for your favorite person. It may be elementary but you could give your parents coupons this year. No, not coupons for the grocery store, they can get those in the newspapers (well not anymore really, with all those electronics). The coupons you give them should be "will clean dishes for a day" or "will not fight with my sibling for a day," something to take their mind off daily chores and stress. Your parents do a lot for you and it would be an amazing gift to give them the day off. This may seem more on the smaller, silly side but it really does mean a lot to your parents.
---
Photos
Just like Ed Sheeran's hit song, keep you and your friends memories in a photograph. All teens do on social media these days is share photos and selfies back and forth, but when was the last time you were given an actual printed photo? There are aspects to a physical photo that make it more sentimental and real then getting a Snapchat or seeing a photo on Instagram. This year pick out your favorite photo with a friend, family member, or a boyfriend/girlfriend and put it in a nice frame. If they have this, they will be able to see it and think of you, even when the wifi is slow.
---
Mason Jar
Now at last let's add some creativity. This one may take a tad more effort but it is certain to make someone smile. To make someone feel confident and happy about themselves all year round, collect a mason jar from a grocery store, or if you happen to have one in your house, you can use that. Then get colorful pieces of paper and write encouraging words or things you like about the person and fill up the jar. Tell them to take one message out each day. You can add other decorations if you so desire and give it to the person during the holidays. This is a thoughtful gift that shows effort and time for a pretty low price, but the happiness is priceless.
Elizabeth Billman can be reached at

[email protected]

.