Day 6: Six places to get hot chocolate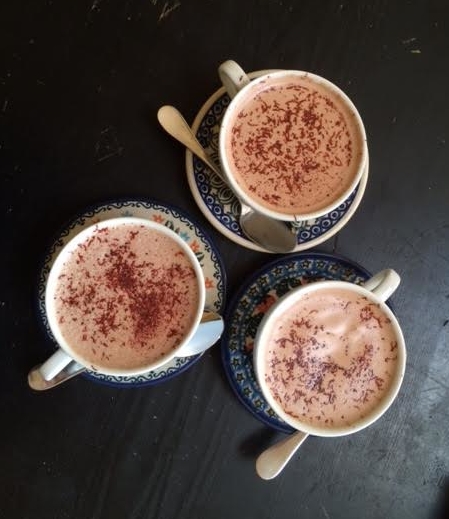 By Allison Reagan, Staff Reporter
This unseasonably warm past weekend excluded, we are in for a chilly winter. For the sixth day of 12 Days of Spoke, staff reporter Allison Reagan checks out some local places to get hot chocolate for those frigid days to come. Stop by these coffee shops if you are in need of a warm treat this winter!
Keep up with 12 Days of Spoke for the chance to win a $50 gift card. To enter the giveaway today, comment your favorite place to get hot chocolate on today's Instagram post. For more information on the giveaway, click here.
Gryphon Cafe
105 W Lancaster Ave, Wayne

Snugly nestled in the brick walls of downtown Wayne, the Gryphon Cafe is a coffee shop favorite among those who need their caffeine fix. However, it also serves delicious hot chocolate. The hot chocolate has a very subtle chocolate flavor and enough foam to make your drink creamy until the last drop. The bittersweet chocolate shavings on top melt into the drink and give it an extra sweet kick when you least expect it. The mellow and cozy feel of the cafe make it an inviting place to sip your hot cocoa and make fun of your friends foam mustaches!


Starbucks

218 East Lancaster Avenue, Wayne
Whatever your feelings may be about Starbucks (too expensive, overrated, where are their Christmas cups??), there is no denying they serve incredible hot chocolate. In fact, it just may be my favorite of all that I tried. The hot chocolate is thick and creamy, and incredibly rich. If you're anything like me, your drink will be gone in three large gulps!



Dunkin' Donuts
210 West Lancaster Avenue, Malvern
If you are looking for a cheap treat on the run, Dunkin' Donuts is your place. Dunkin' Donuts sells reasonably priced hot chocolate that is rich and velvety. However, if you're a foam person, you may want to reconsider this choice. Unless specifically requested, Dunkin' Donuts doesn't add any whipped cream to your drink, which is quite possibly a deal breaker.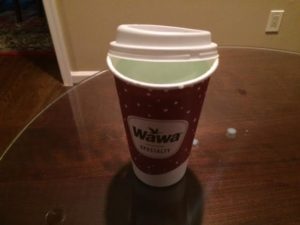 Wawa
215 W Lancaster Avenue, Wayne
Wawa is the go-to place for everything else, so why not hot chocolate? With tons of different flavors to choose from, Wawa lets you customize the perfect hot chocolate flavor for a cold winter day. I'd personally recommend peppermint white hot chocolate for anyone looking to try something new. But don't be alarmed by the green color of your hot chocolate; that just lets you know it's going to taste great. Anyone remember green eggs and ham?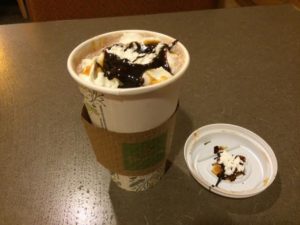 Panera Bread
319 W Lancaster Ave, Wayne
Panera is well known for its delicious soups, salads, and sandwiches, but it also has a wide variety of winter drinks to choose from. Panera's hot chocolate comes topped with a pile of whipped cream and drizzled with chocolate and caramel sauce. For all its sweet toppings however, Panera's hot chocolate cannot compare to the rest of the choices. Unless Panera is your only option in a desperate hot chocolate situation, I'd recommend trying another coffee shop first.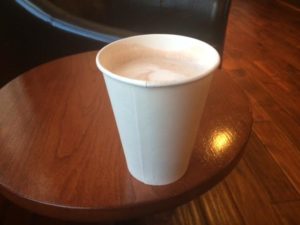 Pour Richard's Coffee Co.
36 Berkley Road, Devon
Tucked away on a little side street in Devon, Pour Richard's is worth the search. The inside of the shop has a comfortable and cozy feel, making you feel right at home as soon as you walk in the door. Pour Richard's hot chocolate is heaped with foam, making the drink light and not too thick. The chocolate is not too sweet, and is sure to be the perfect end to a long winter day.

Allison Reagan can be reached at [email protected].