Chester County funds behavioral health initiatives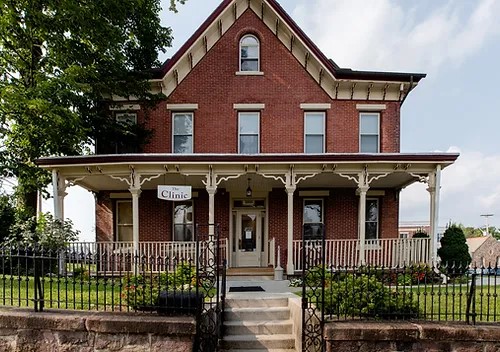 By Soumya Sathyanarayana, Social Media Editor
Chester County received $100 million in federal funds from the American Rescue Plan Act, a $1.9 trillion economic stimulus bill for pandemic recovery, in April. An ARPA Selection Committee consisting of county officials, like County Commissioners Josh Maxwell and Michelle Kichline along with the Commissioners' Chair Marian Moskowitz, and other officials allocated $22 million of this funding to behavioral health initiatives.
"It was a major priority for us to invest heavily in the health of our residents, especially in light of what we learned from the COVID pandemic," said commissioners' chairwoman Moskowitz, in an article with the Daily Local News.
One organization that received funding is The Clinic located in Phoenixville, which provides healthcare for almost 1,700 uninsured patients a year. It received $576,000 from the County and plan to use it toward upgrading its behavioral and mental health program.
"Behavioral mental health is something that I am personally passionate about," said Christi Seidel, executive director of The Clinic. "My goal was to provide those services to people before they get to a crisis situation."
The Clinic plans to hire licensed Spanish-speaking social workers to help the Latino community it serves, along with behavioral health specialists and psychiatrists.
Community Volunteers in Medicine will recieve $1 million from the county over the next three years. It provides free healthcare including medical, dental and behavioral health services to low-income, uninsured workers and their families. Like The Clinic, CVIM also plans to allocate funding to accommodate its Latino community.
"CVIM has two volunteer psychiatrists and about five volunteer counselors on our behavioral health team. The team is led by one bilingual behavioral health counselor on staff. We are using some of the ARPA funding from Chester County to add an additional Spanish-speaking counselor who is available one day a week," Julie Rusenko, Vice President of Development at CVIM, wrote in an email.
The county also allocated funding to improve physical health in Chester County. The Melton Center, an organization in West Chester that provides educational and recreational programs for its community also received funding. It partnered with the 2Fish Community Cafe to offer nutritional dinners once a week for the community.
Along with funding behavioral health initiatives, the county plans to create mobile behavioral health response teams. A main goal of the county is to build a 24/7 crisis center for mental health services. It hopes to ensure that mental health services are always available to community members.
---
Soumya Sathyanarayana can be reached at [email protected].