Advantage In Air gives back to community
By Hannah Simon, Co-Sports Editor
Walking the grounds of his local tennis court where dozens of lost and deflated balls lay scattered, junior Surya Namana began to wonder just how much waste tennis players produce.
"I was watching these kids hit balls into the woods. 'Where are they going? What are they actually doing to the environment?'" Namana said.
To solve this issue, Namana founded Advantage In Air (Ad+ Air), a 501(c)(3) non- profit organization that empowers students to drive sustainability and inclusiveness in tennis. Its mission is to reduce tennis' environmental impact and provide access to underprivileged communities.
"Basically, what we do is we take these old tennis balls that people normally throw away, and we find ways of making use of the memory by repressurizing the ball. That can be done over and over until the felt of the ball is worn out as a result," Namana said. "We then donate them to this other project called Level the Playing Field, which gives them to underserved communities in Philadelphia."
The repressurization method, according to Ad+ Air's website, uses a unique process to repressurize tennis balls, ensuring they are ready to perform at their best on the court. Its system leverages the principles of thermodynamics and utilizes a series of kegs set at different pressures to equalize the pressure between the kegs and the balls.
The executive board, along with Namana as CEO, is composed of three other Conestoga juniors: Tony Xu, CFO; Katherine Emmanuel, CMO; and George Zhang, COO. All of them see tennis as uniquely positioned for growth, and as a new generation of players trying to make the sport more equitable and sustainable, aim to give back to the community.
"We are preventing tennis balls from going to landfills, but also helping kids who need their equipment to play tennis, so we're making tennis more accessible at the same time," Xu said.
Since 2022, Ad+ Air has received and repressurized more than 2,000 tennis balls through its partnerships with tennis facilities or its drop-off locations around Philadelphia. Each month, Ad+ Air donates more than 300 tennis balls to Leveling the Playing Field Philadelphia, saving the tennis community more than $1,000 by repressurizing and reusing old tennis balls.
"Originally, we started with a fundraiser last year where we hosted a mixed doubles tennis tournament at the YMCA. At the event, we sold food and other stuff to fundraise for the initial investments needed," Xu said.
In less than one year, Ad+ Air was selected as the United States Tennis Association Philadelphia Area District Tennis Non-Commercial Organization of the Year, a culmination of the team's dedication and progress since its launch last May.
"This award means a lot to all of us because it shows the amount of work we put in a qualified award," Namana said.
With chapters at Conestoga, Downingtown and Methacton High School, Ad+ Air continues to mobilize and increase. Currently, the organization works with several businesses to support its cause. Namana hopes to work with major tennis tournaments in the future.
"We have three branches in Pennsylvania. We're getting a branch in California soon, and talking to some people in the Midwest," Namana said. "Hopefully, that all works out, but I think as an organization, we're maturing a lot right now."
---
Hannah Simon can be reached at [email protected].
About the Contributor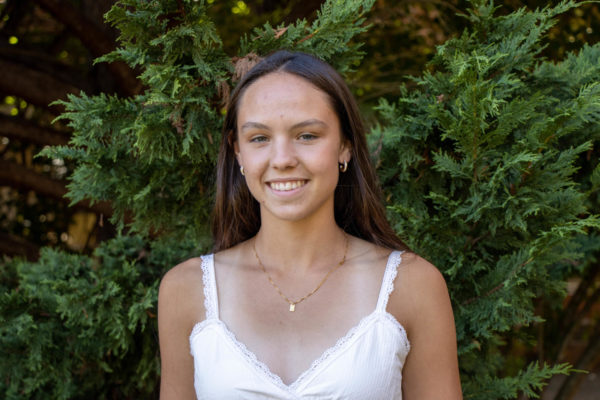 Hannah Simon, Co-Copy Editor
Hannah Simon is a junior and the Co-Copy Editor of The Spoke. As Co-Copy Editor, she edits print and web articles, ensuring that they follow the Associated...