Sunshine House X Conestoga: Bringing sunlight to the community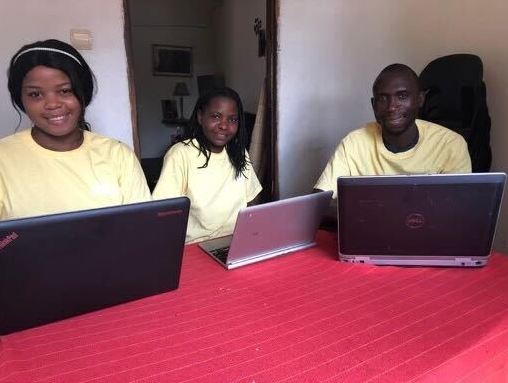 By Amanda Markind, Staff Reporter
Photo by Akshita Joshi, Staff Reporter
Sunshine House x Conestoga meets bi-monthly with the main purpose of exchanging letters with teens in Mozambique. Through this pen pal system, members gain an understanding of childrens' lives outside of America and broaden their perspectives on world issues. Club members also gain the opportunity to experience a new culture without leaving school.
The members have a penpal system where they exchange letters and other forms of media to speak to the children of Sunshine House. Sunshine House is a place in Mozambique run by Terry Larson. It houses kids and helps local children with education, food and mental health.
Sunshine House helps rid many stereotypes about those who live in Africa. By writing to African kids, members get to read firsthand what their lives are like, rather than relying on tales told through the media.
"We're so used to the bubble we live in at Conestoga and our own circumstances that we aren't really open to other cultural perspectives," vice president, senior Hannah Zhang said. "Through the letters, we're able to see how other people live around the world."
Mozambique was chosen to write letters to was because of the cultural differences and because of the stereotypes about people in Africa. Students are afforded the opportunity to draw similarities between their lives and the people of the same age. They form connections with people who live in a vastly different environment.
Writing to a single person for multiple letters allows them to really get to know their pen pal and form a personal bond. Without the opportunity to hear from their pen pals directly, many members feel that they would never have been able to create these connections.
"There are a lot of things that are similar about us, and I think that's what's important with the world: being able to connect with people from everywhere because you can realize we are all human," junior Anders Thibault said.
Most students in Sunshine House have learned a lot by being in the club. They have been exposed to a new perspective through activities the club puts on.
"It's really insightful to see (kids in Mozambique's) culture, their education, their norms (and) what they do as fun activities," Zhang said. "We get to see the similarities that we have even though we live on such different sides of the world."
---
Amanda Markind can be reached at [email protected]
Akshita Joshi can be reached at [email protected]