Day 7 of Spook 2021: Last Minute Halloween Recipes
By Mareska Chettiar and Zara Samdani, Staff Reporters
Photos by Zara Samdani, Staff Reporter
Monster Cookie Bars
A warm, fresh cookie with milk is a classic bedtime snack, but your late-night cookie can taste even better with this new touch! Decadent chocolate peanut butter cups, savory M&M'S and your favorite candy can spice your ordinary cookie!
Recipe
Ingredients:
2 cups flour
1 cup butter
1 cup white sugar
1 cup brown sugar
2 eggs
1 teaspoon vanilla
Assorted chocolate candies (sliced into small pieces)
Directions:
Preheat oven to 350 degrees Fahrenheit.
2. Combine your white sugar, brown sugar, and flour in a medium-sized bowl.
3. Next, add your eggs and vanilla in a bowl and slowly mix in chocolate candies.
4. Pour the dough into a 9 x 9-inch pan and spread it using a spatula.
5. Place the pan into the oven for 10-12 minutes.
6. Take out the pan and let the cookie bars cool for 5 minutes.
7. Serve and enjoy!
Graveyard Cake
Graveyards do not always have to be scary. In fact, they can be transformed into delicious Halloween layer cakes that you wouldn't be too scared to take a bite of. Insert sweet Milano cookies to add taste to your rich vanilla cake.
Ingredients:
Edible black marker or black food gel
Rectangular 4 x 9 vanilla cake (store-bought or homemade)
Pepperidge Farm Milano Cookies, dark chocolate
7 oz. Great Value Organic Unsweetened Coconut Flakes
Green food coloring
Betty Crocker's Milk Chocolate Creamy frosting
Directions:
1. Unpackage the cake and coat it with chocolate frosting.
2. In a small bowl, mix the coconut flakes with green food dye. Sprinkle it on top of the cake.
3. Meanwhile, use black food gel and write a spooky message on the Milano cookies. Insert the Milano cookies into the cake.
4. Serve and enjoy!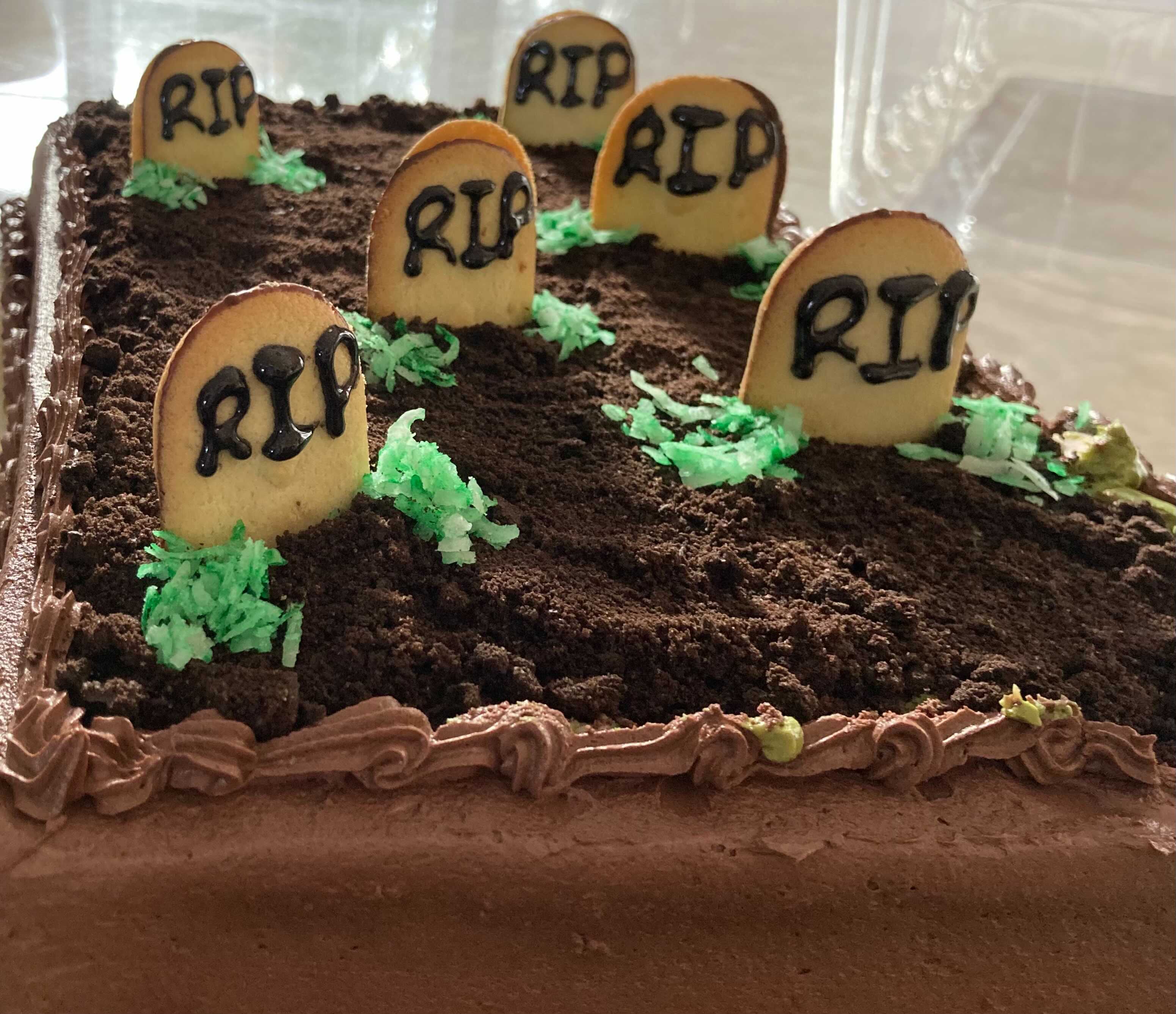 ---
Mareska Chettiar can be reached at [email protected].
Zara Samdani can be reached at [email protected].