Teachers and teammates: 'Stoga staff recall school sports stories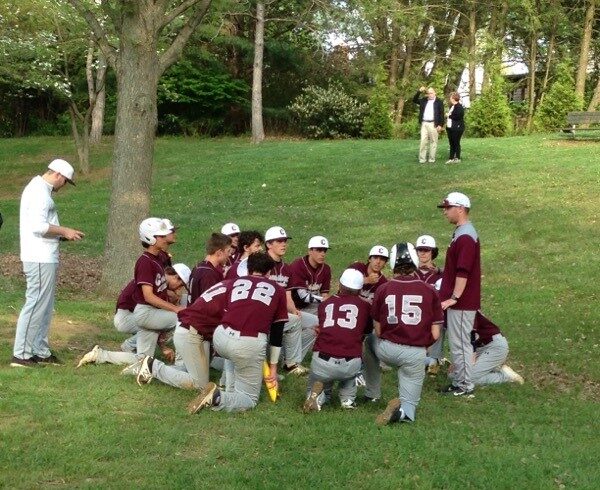 By Michael Tierney, Staff Reporter
Against an undefeated rival in a memorable game, PE teacher James Moran recalls when his high school baseball team pulled off an unbelievable upset.
"(The rival team) got off the bus carrying a boombox on their shoulders and thought they were going to dominate us. And I remember looking at my teammates and saying, 'we're not going to let this happen, we're not going to let this team come out all macho and destroy us,'" Moran said. "(Beating them) was probably the greatest feeling I've ever had with baseball. They were all in tears getting back on the bus and I was like, that's why we play baseball."
While Conestoga teachers are known for their academic excellence, several teachers such as Moran also excelled in athletics during their high school and college years. Some were team captains, All-Americans and award winners, and are now current Conestoga coaches.
Moran hit baseballs off a tee at his house every day in high school, attended several winter workouts, and was captain of the team in his senior year at the local Haverford High School. PE and health teacher Mark Tirone swam year-round for his high school team which he captained his senior year. In addition, English teacher Karen Gately, who played lacrosse and field hockey, went to camps in the summer and participated in other clinics in high school. These teachers trained very hard at their sports throughout high school, but college brought a new challenge.
Although college lacrosse and field hockey were a big step up from high school, Gately adjusted and received all-conference awards and All-American recognition in lacrosse in her senior year at Shippensburg University. Gately was also captain of both her field hockey and lacrosse teams at Shippensburg.
"My coach put a lot of responsibility on the captains' shoulders and some things were not always popular with my teammates," Gately said. "However, being a captain was an honor."
Similar to Gately, Tirone found college athletics a significant transition from high school.
"In college you must have the self-discipline and motivation. You don't have anyone waking you up to go to practice in the morning, you must maintain grades (professors don't send notices about grades or missing work), and you are responsible for eating a balanced diet as well as getting adequate sleep," Tirone said.
Tirone chose an alternate path to college, choosing to join the military for eight years before going to West Chester University. He wasn't considering rejoining competitive swimming until he ran into a swimmer on campus.
"In college, I walked on (the swim team). I was a non-traditional student, meaning I went to college after being in the military rather than most that attend college right out of high school. I had eight years off from competitive swimming, but I was swimming as part of my triathlon training and was also lifeguarding at the beach. I met a swimmer on campus, and he asked if I had any interest in joining the team, and I did," Tirone said.
In contrast, Moran took a different route to college baseball.
"I knew I could play in college, but I was told by a few coaches it would be challenging for me to play Division I, so I was more of a Division II or III prospect which I was fine with. I started talking to coaches and I would go to showcase clinics and they would evaluate me and give me feedback. I was trying to identify if I wanted to go to actually go to certain schools or if I just wanted to play baseball there because they're giving me an offer, and I ended up deciding on Division III at Penn State Altoona because I knew that I could transfer to main campus and get my major with health and Phys Ed and also play baseball," Moran said. "Don't let the label 'Division I' highlight your decision. Would you rather go D one and sit on the bench or go D three at a school where you're going to play every inning?"
These three teachers also learned several valuable life lessons during their times as student athletes, some of which Gately applies to her career as a teacher.
"(From being a student athlete,) I learned how important relationships are when you do anything in life. Everything boils down to what your relationships are in any venture. So much of what I do as a teacher relies on the relationships I have with my students. Trust and respect are keys to making anything work in this world," Gately said.