Coronacopia: Thanksgiving tradition continues virtually
By Omkar Katkade, Staff Reporter
Peer Mediation hosted their annual Cornucopia event virtually on Tuesday, Nov. 24. Despite the pandemic, the group continued Cornucopia this year to keep the tradition going and to bring students together before Thanksgiving break.

Prior to COVID-19, the plan for Cornucopia 2020 was to have a similar setup to last year's, but since students wouldn't be in school, Cornucopia had to adapt. Last year, due to the school's increased population, teachers hosted different events in their rooms based on what the teacher wanted to offer. There were also other activities throughout the school, such as drone racing, video game competitions and even a 'Stoga Ninja Warrior course. Junior and Peer Mediation executive cabinet member Suzie Ahn believes that in-person Cornucopia was an opportunity for students to relax after months of school.

"I'm a little disappointed because Cornucopia is such a great in-person, interactive event. Peer Mediation loves planning it. Also, the school really gets a chance to just have fun and play games before we go on break," Ahn said.

This year, Peer Mediation provided teachers with two asynchronous activities to show students and that students could participate in: a collection of trivia-based Kahoots and a pre-recorded game show that students could watch. Teachers from different departments formed 11 duos and competed in game shows hosted by Peer Mediators on Microsoft Teams. The competition carried on for a couple of final rounds, in which Assistant Principal Dr. Anthony DiLella and Athletic Director Kevin Pechin were crowned winners. Ahn is glad that the group was able to put together a safe virtual event.

"I think a modified, virtual event is what's best for everyone. We wanted to prioritize safety above everything else, and this was our best option," Ahn said.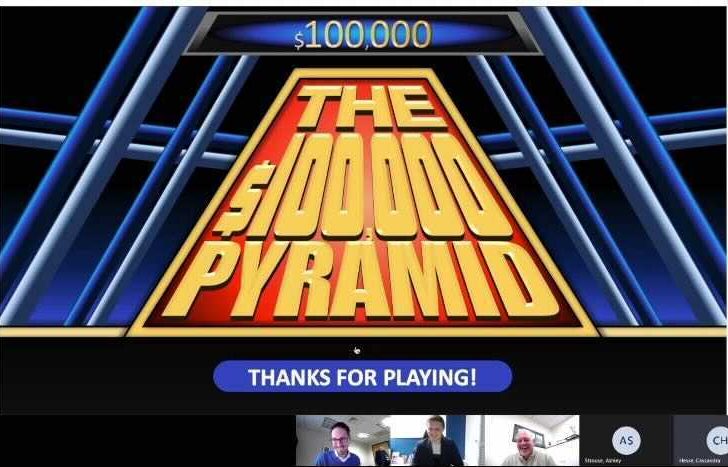 Peer Mediation adviser Cassandra Hesse explains that the group wanted Cornucopia to continue, even if the event was smaller than previous years.

"We had the option to not offer something for Cornucopia, but we decided that even if it was something small, we really wanted to give the school a chance to have a unifying activity, even if it was just one or two small things," Hesse said.
Peer Mediation's goal for Cornucopia was to end Conestoga's time before break on a good note.

"It's been very new for us, but at the end of the day our goal is the same: to give people a chance to relax and enjoy themselves," Ahn said. "I hope next year we can provide a true Cornucopia experience for the current freshmen."
---
Omkar Katkade can be reached at [email protected]