By Ruijia Yang, Staff Reporter
After COVID-19 caused the cancellation of games and practices, opportunities and connections between teammates and coaches disappeared, affecting many student-athletes' mental health.
With the loss of this sense of camaraderie, students such as freshman volleyball player Giu Presa Vespa are having difficulty feeling like they are part of a team. Presa Vespa believes that the support from her volleyball teammates makes her feel more secure both in and out of games.
"I feel so free when I'm playing volleyball, and I feel so comfortable with the people that I'm playing with that the confidence just comes out, and I just feel like myself," Presa Vespa said.
Presa Vespa started playing volleyball in sixth grade and now plays for Synergy Volleyball Club in King of Prussia. She believes that the competition and excitement the sport brings her has made her happier overall and that volleyball has been a stress reliever for her. For this reason, she struggled with not being able to play during the shutdown.
"I felt really sad," Presa Vespa said. "It was so depressing of how one of my favorite things that I was so excited for this year was just canceled and that chance was just taken away from me."
Professionals also agree that sports positively affect mental health by giving athletes an outlet for their emotions. Psychologist Sarah Whalen, Psy.D., who owns a private practice in Wayne, PA, says that sports afford not only physical benefits, but social and mental benefits as well.
"There is the camaraderie that develops with sports teams. There's the physical benefits, also, you know, having a healthy body and exercising," Whalen said.
To the relief of many student-athletes, the Central League announced on Sept. 21 that there will be a fall season played between member schools with restrictions in place. Senior and tennis captain Claire Connelly says that she is grateful to be able to properly play this year.
"It was good to know that we were going to have a season and I was going to be able to have (the season) to bond with the players on a team, even if it was for a shorter amount of time," Connelly said.
Connelly believes that being able to play on the team helps her stay positive on and off the court.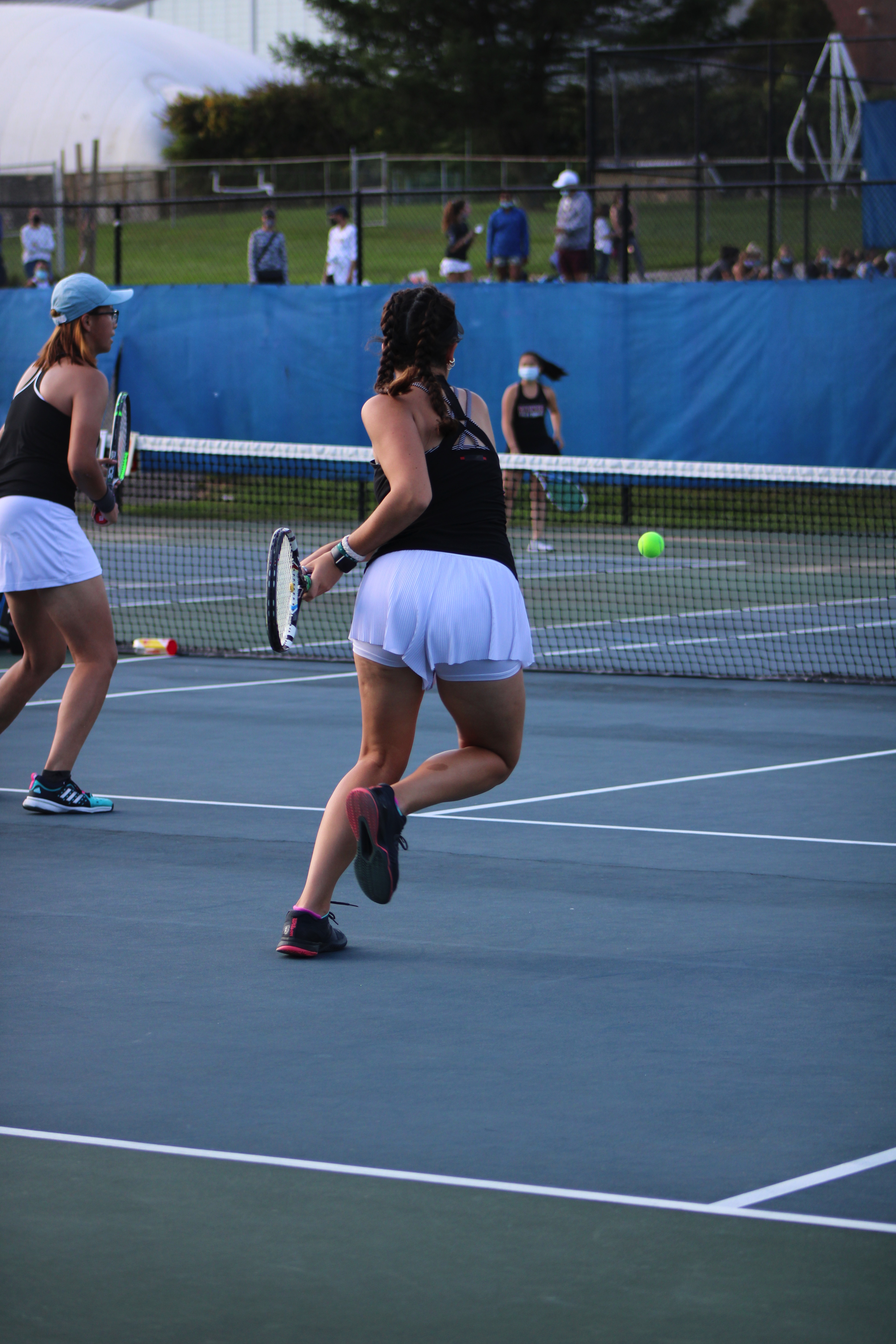 "I'm a very social person, so over quarantine it was hard to not have that social aspect, being away from the team. Playing (with them) definitely helps my confidence and makes me happier, it's like the team's a family and we all support each other," Connelly said.
Although sports have begun for this season, Whalen believes it is important for teachers, coaches and family to continue to support their athletes.
"It's likely that people are experiencing anger and frustration, or feeling overwhelmed," Whalen said. "Those are all important things for them to be able to have somebody to express those feelings to and somebody who can normalize their experiences."