Conestoga seniors win Congressional art awards
By Katherine Lee, Co-T/E Life Editor
Seniors Audrey Kim and Ryan Bertolino recently received recognition for their artwork in the CCIU's High School Art Show. Held virtually due to the coronavirus pandemic, the show featured 408 pieces and brought in 877 votes, 17,289 page-views and 3,418 visits.
Among the roughly 400 contenders, Kim was awarded first place for her portrait and named the 2020 Congressional Art Award Winner. She is Conestoga's seventh Congressional Winner, and her art will be showcased for one year in the Capitol Building in Washington D.C.
Kim's winning artwork is an oil on canvas painting that started out as a practice sketch. She drew inspiration from a photo of a person that she met a few years ago at her summer camp.
"I basically just drew her, essentially, and then it ended up turning out actually relatively good, so I just kind of ran with it and added the background to it and that's kind of how the piece was created," Kim said.
To Kim, art is a meaningful form of communication. Growing up as a Chinese Korean in America with family members living across the globe and speaking different languages, she found that art gave her a way to transcend the geographic and lingual barrier.
"Art in a way is kind of a universal language. It's not something that requires a verbal vocabulary in a way that other mediums do. It's something that everyone can see and translate with their own experiences and react to with their own emotions," Kim said.
Bertolino's artwork was also awarded in the art show. His digital piece received second place for Virtual Voting with 71 votes. In blue and orange tones, the artwork depicts a person wearing sunglasses with their face tilted upwards, and the word 'Retro' is written across the bottom.
Check out Kim and Bertolino's winning pieces below!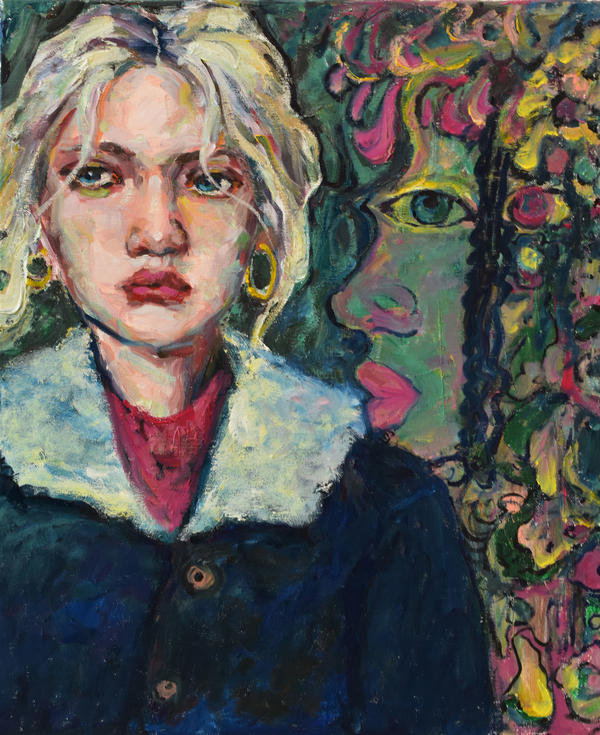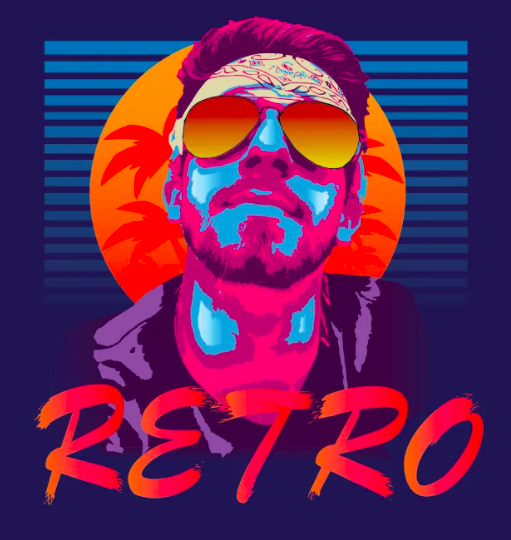 ---
Katherine Lee can be reached at [email protected]