College Board revises AP exams amidst coronavirus pandemic
By Evan Lu, Staff Reporter
College Board Revises AP Exams Amidst Coronavirus Pandemic
Every spring, the educational organization College Board administers Advanced Placement (AP) exams to students across the nation. Since their introduction in 1952, the exams have become increasingly commonplace at high schools and are used to qualify students for college credit. For the first time in their history, the 2020 AP Exams will be 45 minutes each and held online due to conditions caused by the COVID-19 pandemic.
The Advanced Placement program was originally designed to introduce high school students to college-level curricula. The AP exams, used to assess one's mastery of the AP material, are scored on a scale from one to five and are usually two to three hours long. Testing at Conestoga is monitored by school counselor and co-AP Coordinator Megan Smyth, who helps manage the ordering, reception, distribution, administration and return of AP exam materials.
Traditionally, "although each exam looks slightly different based on the course and specific subject material, AP exams may include multiple choice questions, free-response questions and verbal response questions. Additionally, the exams are typically administered in school at various locations throughout the building," Smyth said.
Unlike in previous years, the spring 2020 exams will each be 45 minutes long and completely online. The exams will run from May 11 to May 22. Additionally, the exams will be open note, consist only of free response questions and verbal response questions, and only evaluate students on topics and skills that most schools had already covered by early March.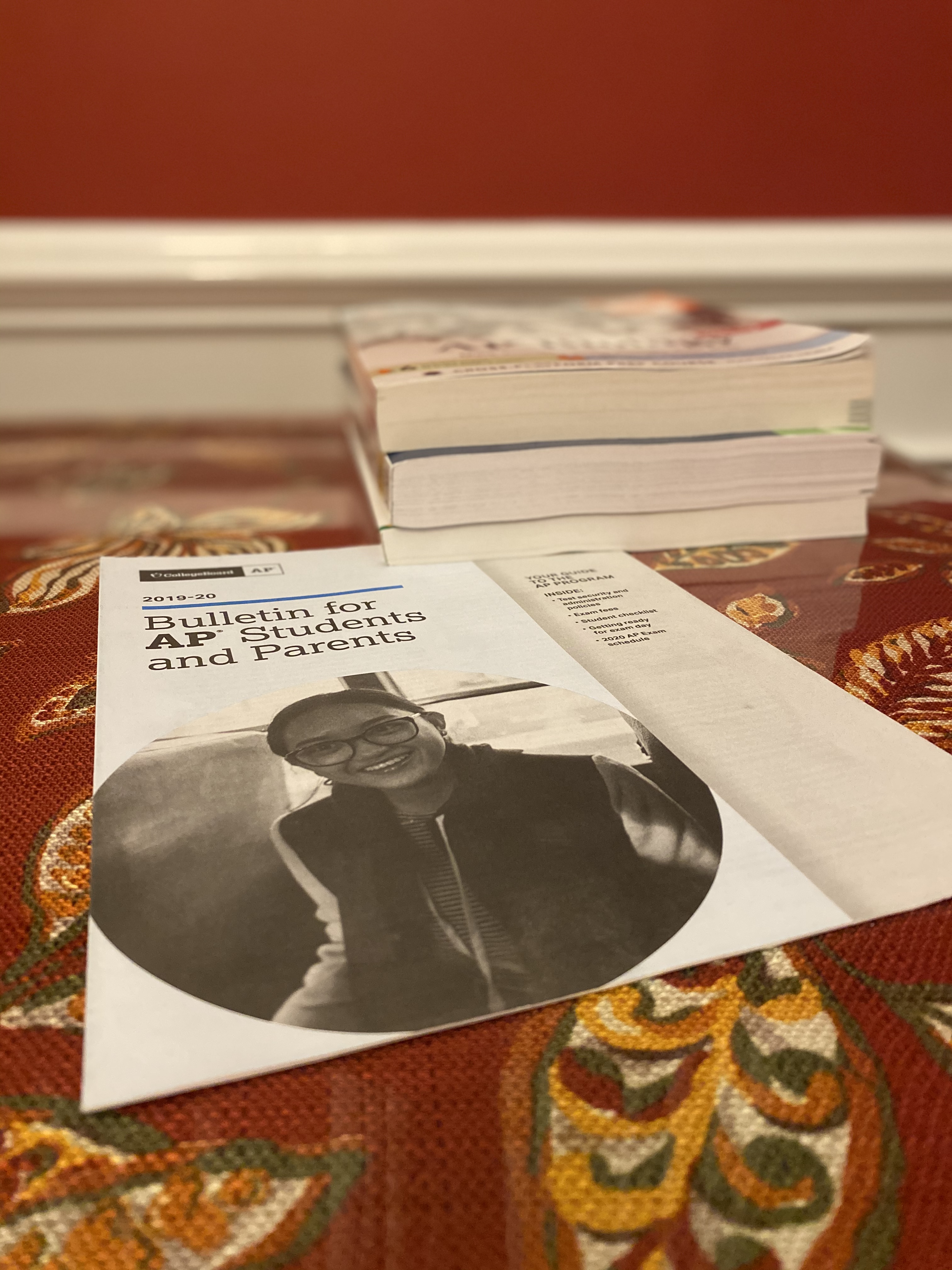 The new changes are accompanied by varying concerns from students and teachers. Sophomore Mike Bagby, who takes AP U.S. History and AP Calculus AB, is skeptical that the new AP U.S. History test will be a valid measure of a student's proficiency in the subject.
"The (AP U.S. History exam) will only be one Document-Based Question (DBQ) as opposed to a DBQ and multiple choice. We spend so much time studying and going in depth about all these topics just to have (the test) cut down to just one DBQ," Bagby said. "It's not ideal; the test may not be an accurate indicator of who learned the most and who understands the entire course as a whole. It'll rather be who understands one topic the most."
The changes in format have also forced students to adjust their preparation strategies.
"We've definitely been focusing more specifically on essay and DBQ writing (since) that's a skill we're definitely going to need to know," Bagby said.
As students adapt their preparation tactics, teachers are also remodeling their teaching methods to the new exams. Since the AP Spanish Language and Culture exam now only includes the verbal-response speaking sections, AP Spanish 4/5 teacher and World Language Department Co-Chair Ann Karcewski is emphasizing the speaking element of the course.
"What I'm having to do is upload simulated conversations or cultural comparison prompts. Then (my students) upload their recordings for me to listen to, rather than hearing them live in class," Karcewski said.
Similarly, AP Environmental Science teacher John Ligget is responding to the changes to the AP Environmental Science exam, which will consist of two essay prompts.
"We're having students write their own review book by looking at two units at a time. Then they have to write a three or four page review summary on what they've learned about those two units. We're also doing some practice essays," Ligget said.
Still, some teachers are also worried that some students might find it hard to adjust to the sudden changes and that the changes may unfairly hurt or benefit some students.
"The (speaking sections) are the only two sections the kids are going to do, and that's probably the hardest for them. Each student always has strengths and weaknesses, and certain kids that don't speak so well would definitely be at a disadvantage," Karcewski said.
Nevertheless, many teachers remain optimistic about this year's tests. The average score for Conestoga's AP test takers is consistently higher than the nationwide average, and despite the high standards, teachers feel that their students have the ability to succeed.
"I have kids this year that are very strong speakers, and a lot of them speak very naturally and have a good vocabulary and grammar base. I'm confident that a lot of them will do well with the speaking. Even though it's the hardest part of the test, a lot of them can really bring it when they need to.." Karcewski said.
Ligget is also confident in the strength and determination of his students.
"One of the things that everybody is learning during this time is being resilient and being able to make changes to solve problems," Ligget said. "I feel very good that our students will be able to do that."
---
For more information about the 2020 AP exams, visit https://apstudents.collegeboard.org/
Evan Lu can be reached at [email protected]