Small businesses face challenges due to the COVID-19 pandemic
By Tiffany He, Co-Managing Editor
Conestoga parents Michael and Erin Shine operate Nothing Bundt Cakes, a cake shop in the Gateway Shopping Center. According to Erin Shine, the bakery has experienced a decline in sales, which she attributes to the decrease in group celebrations like birthdays and weddings due to social distancing regulations. To remain open, they have created a contact-free, curbside and reduced price delivery service and have taken additional safety precautions to protect their customers and employees.
"We follow strict sanitizing and disinfecting procedures. Everyone wears a mask and gloves, and all orders are contact free curbside or delivery," Erin Shine said.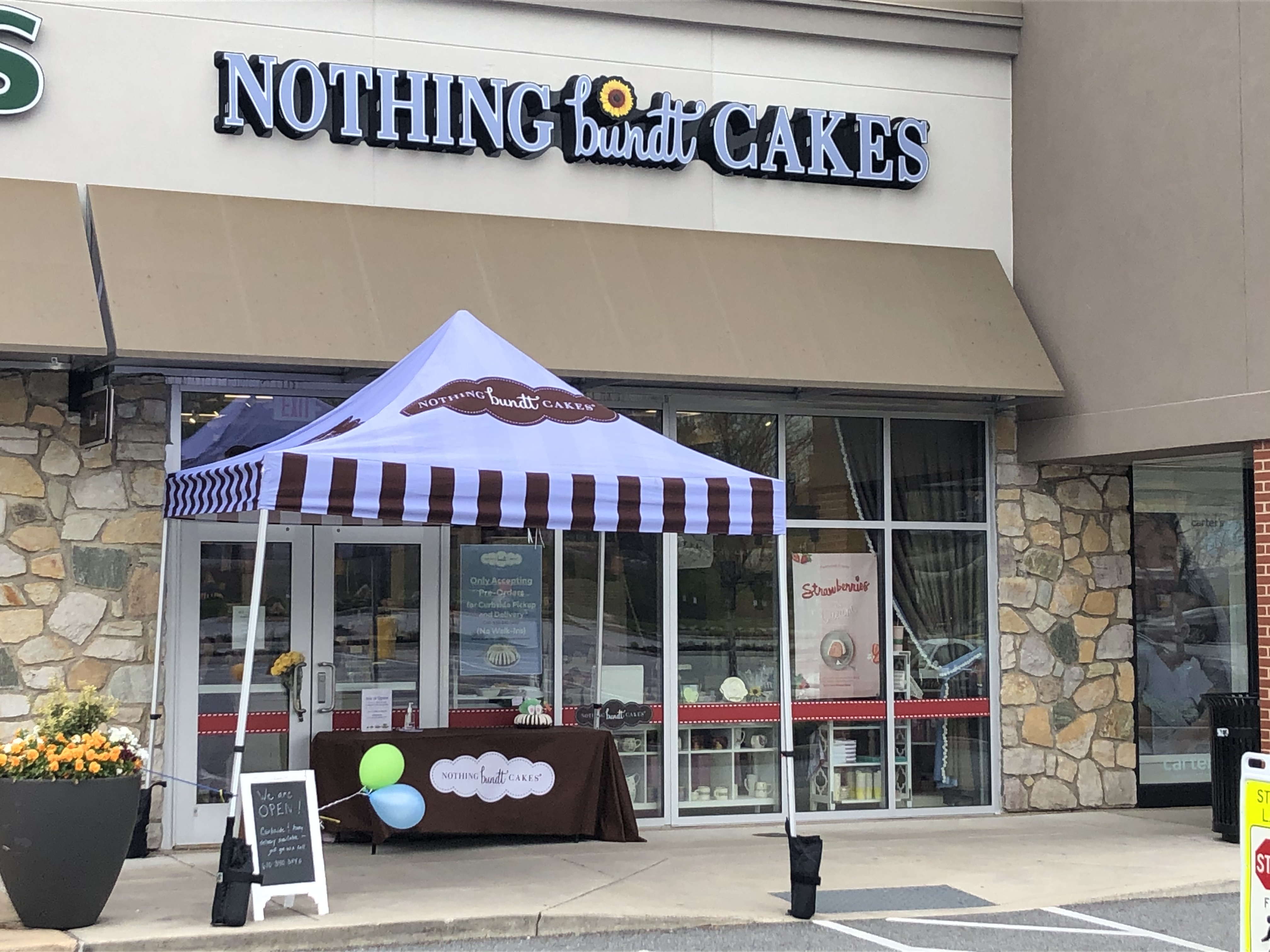 Faced with social distancing restrictions, local businesses that depend on foot-traffic and in-person interaction with their customers have been particularly hurt by COVID-19. On March 17, Gov. Tom Wolf expanded mitigation efforts, ordering all non-essential businesses to close and for restaurants and bars to close their dine-in facilities. Even so, many local businesses like Nothing Bundt Cakes have found ways to stay open by offering delivery, pick-up and other services to continue to serve the community.
Nonessential businesses that have been forced to temporarily close have also found ways to modify their business models. Ted Straub is the owner of Tranquil Tai Chi & Qigong. Prior to state closures, Straub primarily taught one-to-one lessons with his students from his home studio. Now he has transitioned to virtual lessons over the online video conference platform Zoom.
"The nature of private 'hands-on' lessons is the direct feedback and the ability to view a movement art such as Tai Chi up close. I have had to adapt lesson content to better suit the medium of virtual learning," Straub said. "It is limited in many ways, but the students welcome the opportunity to continue to grow, with many of them expressing gratitude for having an activity to break the boredom of isolation. In this regard, I sincerely believe that the practice has been equal parts mental health as physical exercise."
However, with these changes in operations, businesses are still facing reduced sales and income. While some have received financial assistance from the Paycheck Protection Program, which provides loans to keep workers employed, and other state funds, they do not apply to all businesses. Straub, who is the sole employee of Tranquil Tai Chi & Qigong and doesn't qualify as unemployed, has not received financial aid.
"Unfortunately, the only way to restore my income to pre-pandemic levels is for the governor to lift the restrictions on my type of business," Straub said.
Fortunately, many local businesses have received large showings of support from the T/E community.
"We have regular customers who are ordering to support us and giving bundt to friends and families. We have had several customers have never purchased from us in the past and ordered because they wanted to support local businesses. We've also had guests say they have heard about our charitable donations and wanted to support the business. It has been amazing to see how the T/E community supports local businesses, and we are very grateful," Erin Shine said.
Gov. Wolf recently presented a detailed plan for reopening the state with a targeted May 8 starting date. According to the plan, the administration will categorize reopening into three phases: red, yellow and green. Phases will be assigned based on conditions in a county, counties or region based on a data tool developed by Carnegie Mellon University.
"I think all businesses are concerned about the short and long term consequences of the quarantine and subsequent restart. But the most important thing is to get through the pandemic with as few hospitalizations and deaths as possible," Shine said. "We are confident the township and broader community will get through this together and are confident that business will be back to normal at the appropriate time."

---
Tiffany He can be reached at [email protected]