The gap year: Considering a road not taken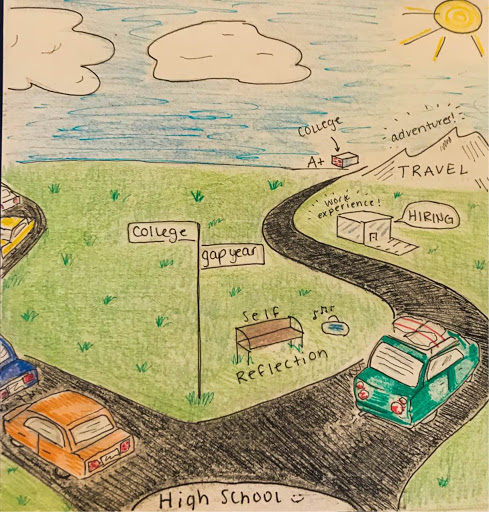 By Audrey Kim, Co-Editor-in-Chief
A year ago, in my junior year of high school, my mom jokingly brought up the idea of taking a year off before college. "Nah," I said, disliking the idea of being a year behind my classmates, although I knew perfectly well that the difference between entering college at age 18 versus age 19 was minimal, at best. But as the months passed, I did some research online, talked to some college students I knew, and by the time fall of senior year came, I was eagerly planning my own gap year as college admissions season dragged on.
As the coronavirus pandemic continues to sweep the country, several events that normally occur for seniors have been canceled or pushed back — including graduation, prom, and colleges' visiting days, where admitted students visit college campuses to get a better sense of the academics and communities there. Because of these cancellations, I know several seniors who have struggled choosing where they will spend the next four years of their life, especially when they haven't even visited the college in question. With mental health being impacted and whether college will even continue in the fall in question, more students than ever are considering the option of a gap year.
As a year outside the academic zone, a gap year allows time for students to recover from Conestoga's stress-filled environment. More importantly, it gives students time for self-reflection and to figure out what they want to do in the future, especially if they're not sure what major or field they want to head into. It's a time where students can rediscover old hobbies and spend time on activities we couldn't commit to in high school — whether that be volunteering, traveling, creating art, or cooking.
A gap year is also a much-needed time to save up for college, especially with the heavy approaching weight of college debt on students' shoulders. Working a part-time or full-time job allows students to build up their college funds, or perhaps even start some retirement funds early, which build interest over time. More abstractly, a gap year spent outside our comfort zone of school and home assembles valuable life skills, such as independence, responsibility, and self-esteem. Those are things that we bring with us for the rest of our life, not just for 12 months.
The effects after a gap year have been statistically positive as well. According to a national 2016 study by Temple University, students who take a gap year before college have higher grades on average, likely due to the fact that they take classes more seriously after more experience in the "real world." They are more likely to graduate within four years or less, compared to the national average of six years, and more likely to report higher life satisfaction.
Although some may consider a gap year as a waste of time, a gap year isn't much when compared to the already high-cost of attending college, of which a public university student pays an average of $20,000 for. If a student is unsure about their plans in college, a gap year allows for that time of self-reflection, and to build a sense of not only who they are but also what they can be.
If you've already accepted a college offer, emailing the admissions office about the option of a gap year, with a rough outline of how you'll spend it, may be something worth considering. As the pandemic continues and daily life remains uncertain, whether students will return to campus next fall is in question. But not everything has to be.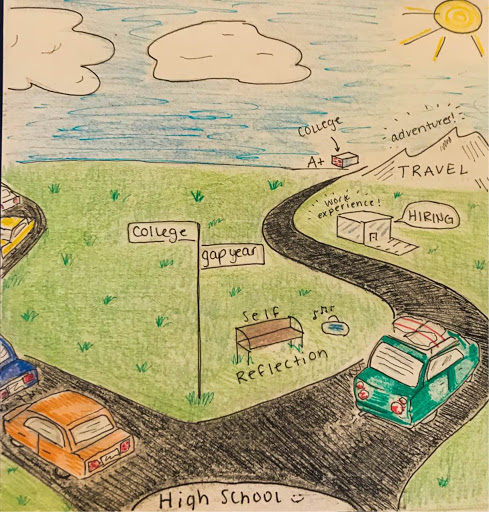 ---
Audrey Kim can be reached at [email protected].