Conestoga alumnus broadcasts beyond for the Baltimore Orioles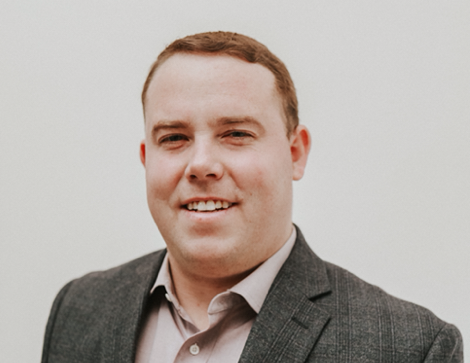 By Mira Harris, Staff Reporter
Sports broadcaster and Class of 2006 alumnus Geoff Arnold started playing baseball when he was 5 years old. As he grew older, he advanced from the Little League to Conestoga's JV team when a hamstring injury in junior year forced him to stop playing.
"My love of baseball started when I was 5 or 6. I watched a lot of Phillies games, and I grew up going to a lot of games. My family had season tickets to the Phillies and that's where the love of the game kind of started with me," Arnold said.
Arnold discovered broadcasting during his freshman year at Dickinson College. His first attempt to broadcast a football game did not go as well as he had hoped.
"When I did the first football game, I was like, 'Well, I'm not very good at this right now,' but if I really worked at it, I know I could probably become pretty good," Arnold said.
Throughout college, Arnold broadcasted football, basketball and baseball for the student radio at Dickinson. After graduation, he got a job at Learfield IMG College doing studio hosting and producing for schools in the Atlantic Coast Conference such as Wake Forest and Virginia Tech. From there, Arnold followed a colleague, Alex Vispoli, to Frisco, Texas, where he was thrown into the world of baseball broadcasting. With only a couple of games under his belt, Arnold did not think he would be able to handle it.
"I was absolutely terrible at it. After I did my first broadcast, I thought I was going to be fired because I was so bad. I give Alex a lot of credit because he stuck with me, he let me fail, he was hard on me because he believed in me and he kind of got me to believe in myself as I did more of it, and so I learned a lot, I grew a lot," Arnold said.
Arnold eventually was hired as a full-time lead broadcaster for the Keys in Frederick, Maryland. Through television broadcasting during the off season in addition to his full-time job, he built up a portfolio that landed him his dream job: broadcasting for the Baltimore Orioles.
"You'll go from one job that leads to the next job that leads to the next job, and eventually you get enough experience that you start to get considered for other major league jobs and other opportunities," Arnold said.
To Arnold, broadcasting is the perfect job. As someone who said that he gets bored easily, he needs something that was going to be fast-paced and unpredictable. With the Baltimore Orioles, he broadcasts 155 out of the 162 games they have a season. Whenever the team has an away game, he flies on the team charter and stays with them at hotels. Arnold credits both his hard work and his long journey for his accomplishments.
 "I learned how to have faith in myself and how to have confidence that I was doing the right stuff. I had experiences that, at the time, I had no idea why they were happening, but when I looked back, I realized that all of those experiences led me to where I am right now," Arnold said.
---
Mira Harris can be reached at [email protected].