Reaching out: How senior Sofia Magaña is changing lives
By Umar Samdani, Staff Reporter
According to the National Association of Free and Charitable Clinics, there are over 1,200 volunteer clinics in the United States. Each clinic gives out its own form of support to those in need, but according to senior Sofia Magaña, what makes the Community Volunteers in Medicine (CVIM) clinic different is the friendly environment and personal bond that is developed between the staff, the volunteers and the patients.
The CVIM's mission is to provide medical services to immigrants who cannot afford health care. When Magaña was in fifth grade, her mother was encouraged by a friend to join the clinic in West Chester. Magaña and her sister, curious to see what their mom was doing, decided to join her. After being introduced to the entire staff, they were immediately put to work.
At first, Magaña was tasked with organizing bookshelves and patient files. After she became proficient in these assignments, she was able to help organize special events. One of her most memorable events was the nutrition night for clinic patients' children. Once a year, a nutritionist is invited to the clinic to teach good eating habits and present healthy dishes, which Magaña and her sister served to the children.
"Helping these kids is an amazing feeling. It really makes you feel like you are (making) a difference. For me, it was so impactful to recognize people who needed help and then help them," Magaña said.
One of Magaña's favorite parts of the clinic is the supportive staff. After spending almost seven years there, she treats the staff like family.
"Whenever my sisters and I have to go pick up my mom from the clinic, we always stop by and say hi. They always ask how we're doing. There are also times when we try to call my mom when we get home from school, and her co-worker will pick up and just have a conversation with us," Magaña said.
With such a supportive staff, Magaña feels as if the clinic can overcome any challenges, such as dealing with difficult patients.
"I remember my mom telling me that some patients would be screaming and yelling in the waiting area. All the staff pitched in to try to calm this person down. We always have each other's backs," Magaña said.
Magaña especially enjoys the volunteer recognition ceremony. During this annual potluck dinner, Magaña and her sister help organize the dishes that the volunteers bring. In addition to the food, volunteers can also watch the staff dress up and dance to a medical parody of a popular song.
"My favorite song would have to be 'My Favorite Things' from The Sound of Music, and I helped make a backdrop scene for them. They also did 'Uptown Funk' a couple years ago. It's really fun to see the staff perform," Magaña said.
Magaña feels as if working at the clinic has also brought her closer to her family by allowing her to spend more time with her mother, brother and sister.
"We always try to go together — it's never just one of us at the clinic. It's fun because we ride in the car together, and we always go for snacks in the clinic," Magaña said.
Magaña's experience working at the clinic has helped her grow. After working with such a diverse group of people, she has become more open-minded and sympathetic.
"It's definitely shaped my view of other people and just seeing how fortunate I am. When you go to the clinic, you see really run-down patients. Getting (people) the service they need and seeing how much service is needed is very impactful. Sometimes my mom tells me stories of certain patients that have just shocked me. I learned that you really don't know what a person is going through," Magaña said.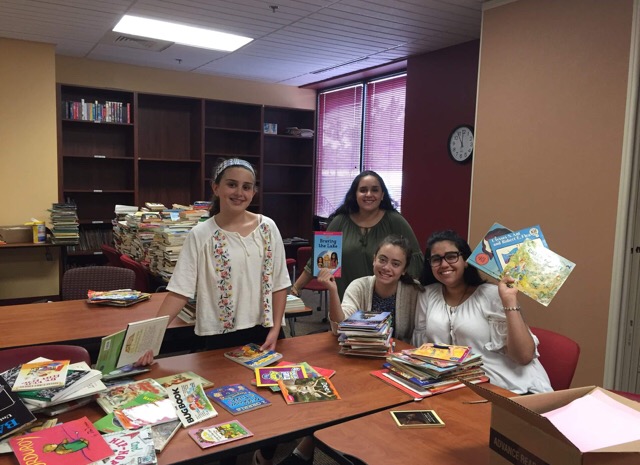 Working at the clinic has helped shape Magaña's future outlook. She wants to learn occupational therapy and bring her skills back to the clinic. For now, though, Magaña appreciates all that she has learned and looks forward to helping out in the future.
---
Umar Samdani can be reached at [email protected].