Students for students: Club helps transition new students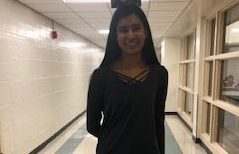 By Emma Galef, Staff Reporter
Peer Mediation helps new students learn their way around the school. But, what about when an exchange student wants to dance outside of school? Or if a student from another state wants to join a sports team at 'Stoga? Unnati Gupta, a sophomore, came to 'Stoga last year from Indiana and is familiar with being new.
"My experience wasn't the smoothest transition…there wasn't a lot of resources there to guide me… I'm trying to use that experience to help them," Gupta said.
The purpose of Students for Students is for new students to adjust to the area on school grounds. However, the main focus is adjusting the students to the area outside 'Stoga.
"If they like to dance, we'll kind of connect them to a dance studio outside. We're trying to get them connected to the community outside school," Gupta said.
Club ambitions
Teachers and counselors placed all of 'Stoga's new students in the club's Schoology group, but it is entirely optional. They hope to visit Philadelphia to adjust students new to the state to familiarize them with the area. Yet, if the trip doesn't work out, Gupta still plans on getting in touch frequently.
The club meets once a month, alternating meeting with ninth graders and tenth through twelfth graders. They meet during breakfast in the cafeteria around 7:15.
Students for Students, though it kicked off in June this year, already has between 150 and 200 members. For Gupta, it's clear to see why, having been a new student herself.
"As a new student, you gravitate towards other new students. Through that, I was given the idea to start this club," Gupta said.
Gupta doesn't credit herself entirely for this club's success.
"I'm just having fun," she said.
Gupta can't wait to see everything Students for Students will accomplish in its first year. It will bring support to new students today and for years to come.
---
Emma Galef can be reached at [email protected]