Andreviews: Terrain Cafe
By Andrew Bucko, Opinion Editor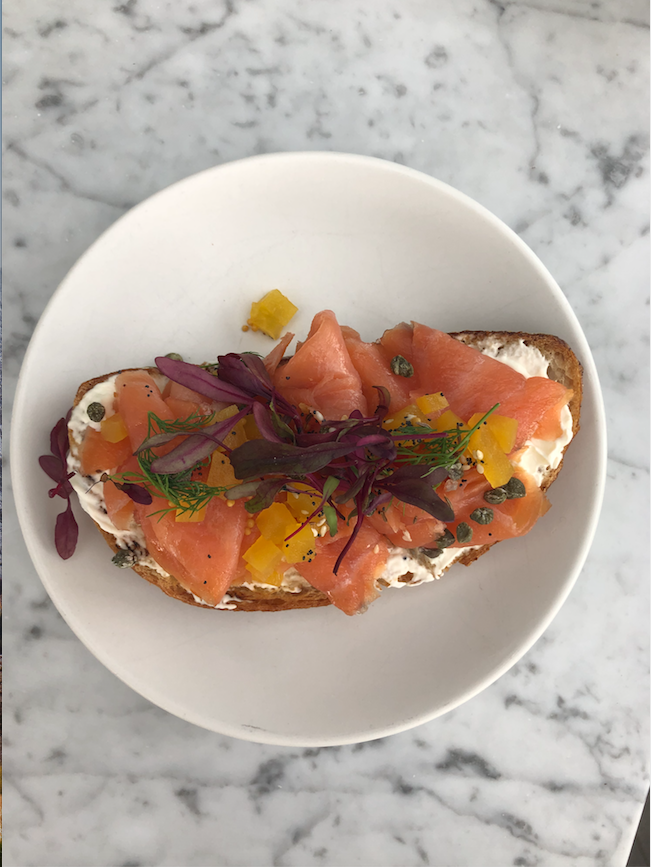 The overwhelming flavors of dill-lathered créme frâiche and freshly smoked salmon, signature dishes of Devon's Terrain Cafe, prove that the local restaurant ties the knot between farm and table.
From the decor to the food, Terrain Cafe embodies freshness. The ambience takes eaters from downtown Devon to the center of the Amazon rainforest, with draping green vines, penetrating natural light and dining in the open air.
The food does just the same. Serving hand-selected meats straight to its customers and even dinner rolls in planting pots, Terrain Cafe prioritizes clean dining.
While it's undeniable that the restaurant tags big prices to small portions, it's clear the menu encourages light and varied dining. Terrain Cafe's selection of fresh toast and toppings is a prime example of this. While only one slice of bread sits on your plate for the Lioni Burrata menu item, that single slice is lathered in balsamic dressing and rich burrata cheese (mozzarella's softer cousin.) Every bite, no matter its size, showcases a varied array of seasonal, fresh ingredients.
But, what makes Terrain Cafe so distinguished is its flavor combinations, as the chefs behind the menu make mundane dishes into masterpieces. The kale and asparagus Caesar salad uses a Greek yogurt version of the otherwise heavy dressing, lightening and brightening the salad entirely. Pine nut breadcrumbs replace caloric, greasy croutons while maintaining an equally-satisfying flavor and texture. And the beverages don't disappoint either. The blackberry spritzers, blood orange iced tea and lavender lattes are flavorful and refreshing ways to cool down in the midst of the June heat.
Terrain's pricing is a bit steep. Toasts start at $12, and entrees extend to $30 for steak frites. However, the impeccable natural atmosphere combined with the comforting knowledge that ingredients are locally and seasonally produced eases pain on the pocketbook. Pop in to Terrain anytime you want a casual dining experience gone luxurious.