'Stoga Sports: Squashing the Competition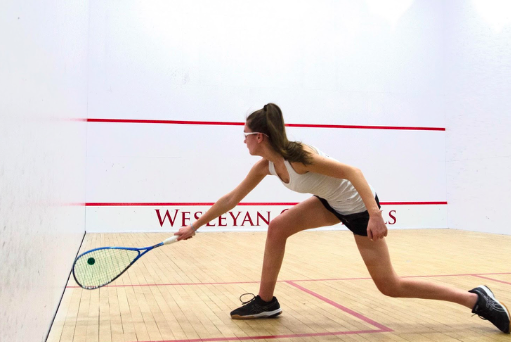 By Katherine Lee, Staff Reporter
Squash is a winter sport at Conestoga, coached by Joshua Simon and Cameron Hopkins. It is played on an indoor court with walls on all four sides and players use racquets to hit a small rubber ball onto the playable surfaces off the court.
---
Senior co-captain of the girls squash team, Lily Park began playing squash in the summer of her freshman year because she was interested in the sport and wanted to try it. She looks up to Marina Stefanoni, one of the best female players in the world at just 16-years-old. Park hopes to stay active in college and maybe start a club team at Elon University.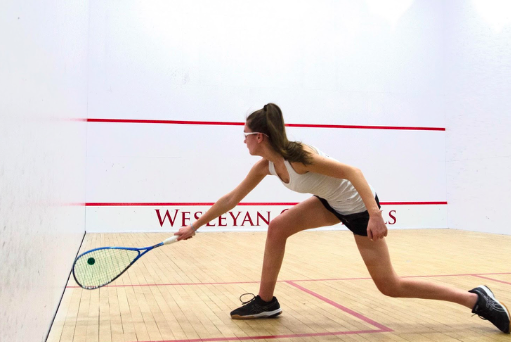 "My favorite thing about playing is the people on the team. Every year, the bond gets closer and closer and it has given me some of my best friends. It's a great group of girls and although we wouldn't normally be friends in school, squash brings us together and lets people who wouldn't normally be friends have some of the closest friendships.

-Lily Park
---
Sophomore Caroline Young has been playing squash for about three years, having started in eighth grade to try something new and different. Although she does not follow professional squash, she finds inspiration in her coaches, particularly her old coach Mithun Das. This summer, Young is aiming to perfect her technique and footwork.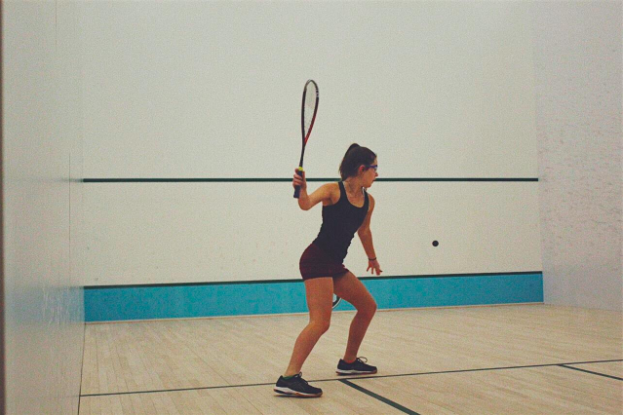 "I really love how squash can be a team sport, but you are playing individually. So every win and loss is for yourself."

– Caroline Young
---
Katherine Lee can be reached at [email protected]