Senior Scott siblings pose a triple threat on the basketball court
By Emma Clarke, Business Manager
For some, working hard leads to success. For others, talent has the same effect. When these two factors are combined, however, one can reach athletic stardom. The latter is true for senior triplets Nia, Myles and Shane Scott.
As varsity athletes, the Scotts all play on the basketball team. Nia plays soccer and lacrosse as well. The triplets began their athletic journey playing flag football and baseball together at a young age, but continued through many different sports as they grew older. One sport that has remained consistent for the three is basketball, which they all began playing at 6 or 7 years old.
"I played baseball with both of my siblings and basketball with my brother. It's definitely fun being on the same team. It just makes me have more fun because I'm playing with my brother," Shane said.
While they're now known for their excellence in basketball, the triplets were immersed in athletics before they even set foot on the court.
"I think with my dad having played football in college and my mom running track, my parents have always told us they knew we were going to be athletic," Nia said.
In order to foster this athletic nature, Mr. Scott pushes Nia, Shane and Myles to become better and better in what sports they have been playing through pointing out mistakes they made in games and cheering on the sidelines, according to Nia and Myles.
The environment in basketball is motivating as well, with camaraderie and support from teammates.
"I like how I can play with all my friends and we're all connected and really into the sport. It also helps me with other sports by being more active and efficient," Myles said.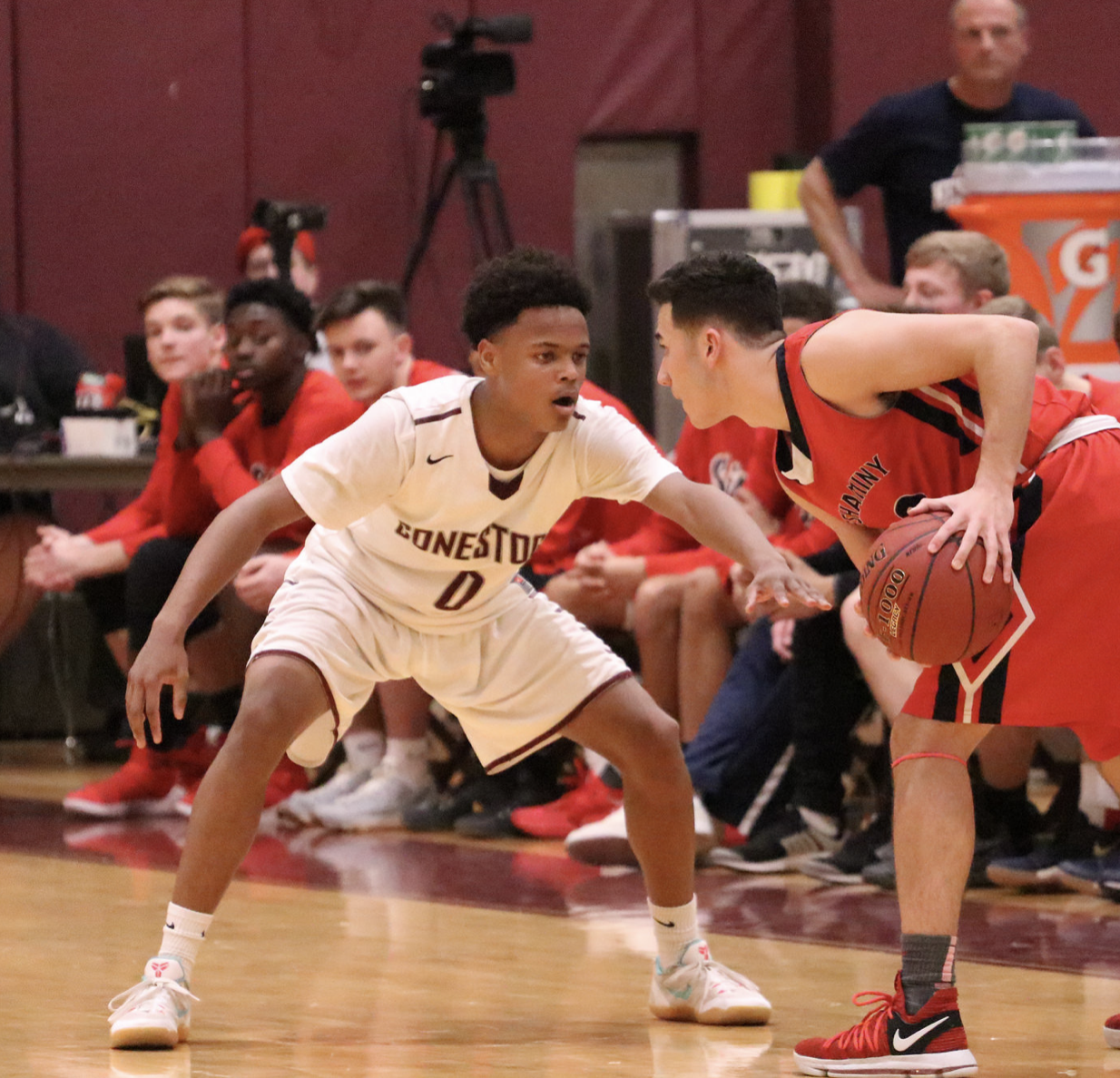 While the boys have been growing together for over a decade, Nia has been improving in sports aside from basketball, including soccer and lacrosse. Her success in lacrosse has allowed her to be recruited to the University of Louisville as an incoming freshman.
"I'm actually committed for lacrosse and all three sports I have played helped out so much with small movements for lacrosse that some people don't learn up until high school," Nia said.
The triplets may no longer play side by side in their respective sports due to team separation based on gender, but the cutthroat spirit they share still remains.
"I can't really think of just (one example of our competition), it's been from when we were really young and my dad would take us to the track to run and we would compete with each other, all the way up until the day we were got our licenses because it was one after another," Nia said.
However, the competition among the siblings does not create a negative environment. Instead, it fosters growth into becoming better athletes, as well as people.
"(My parents) have pushed us by staying very positive and always motivating us to become better athletes and people through sports and always teaching us when we do wrong in certain areas," Myles said.
---
Emma Clarke can be reached at at [email protected]