Senior jeans: Seniors show school spirit during homecoming week
by Audrey Kim, Managing Web Editor
Photos by Audrey Kim, Managing Web Editor, Olivia Thompson, Photography Editor and Claire Guo, Opinion Editor
For the first known time at Conestoga, over 100 seniors personally decorated jeans with school emblems and uplifting slogans. Commonly known as "senior jeans," students wore these throughout homecoming weekend to display school pride.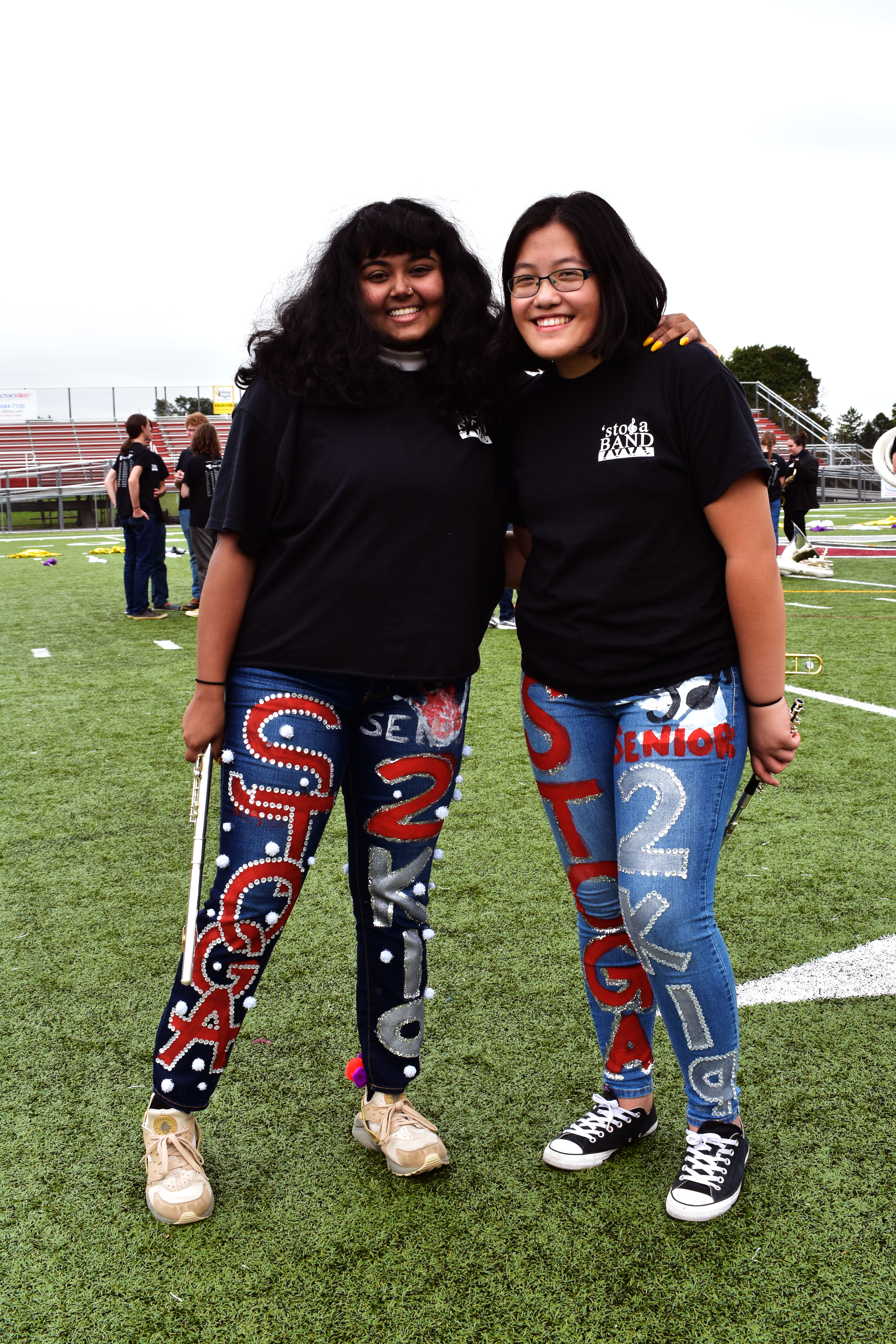 Senior Tara Moon, who co-organized the annual pep rally as a member of student council, believes that senior jeans promoted school unity. 
Decorating "gives people room for individuality, but seeing someone else wear senior jeans definitely instills a sort of school pride for me," Moon said. "It made me a lot more excited for the football game and other school events."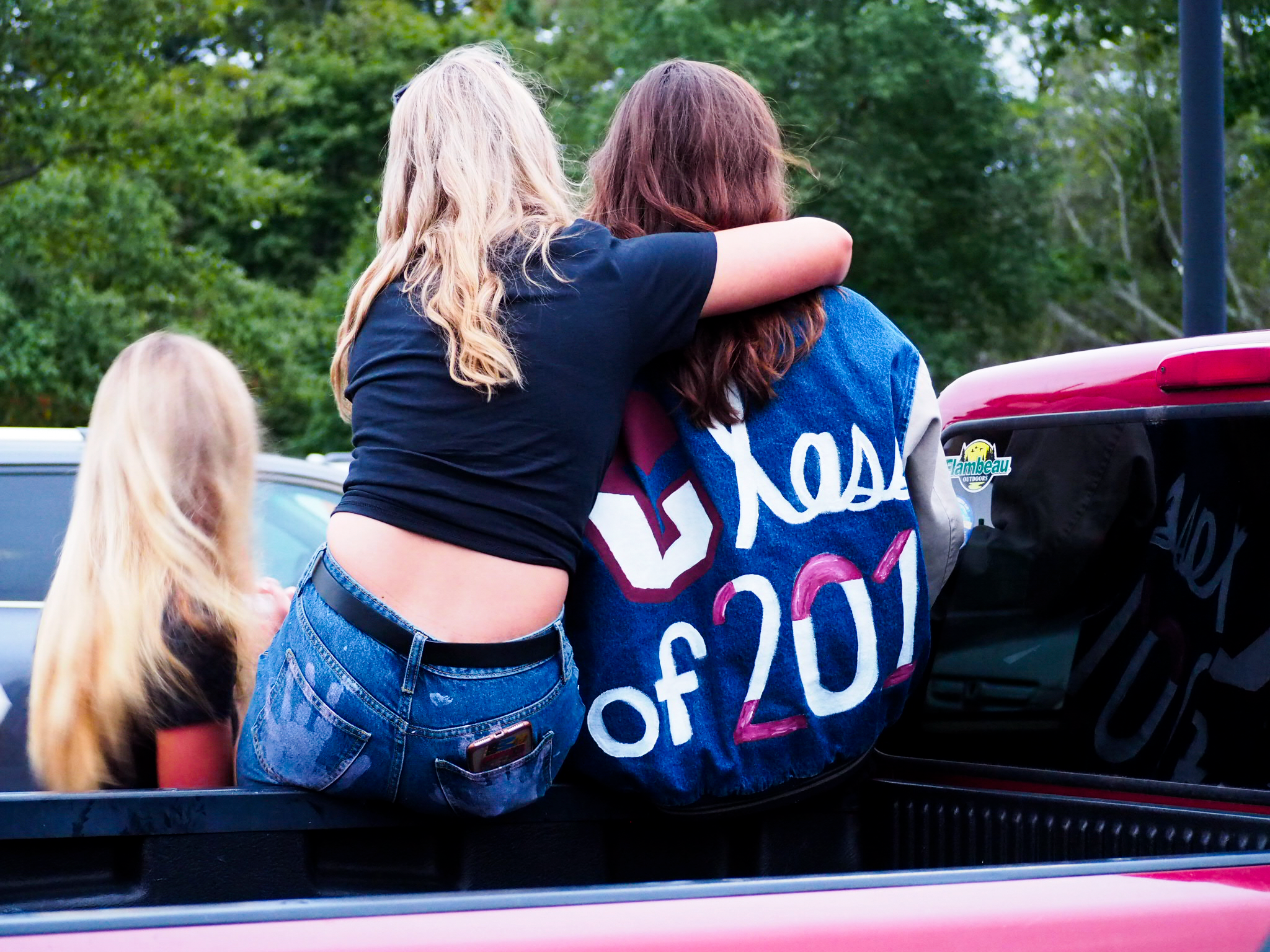 Senior Maddie Inserra first suggested the idea in a group chat after seeing girls from other high schools wear their own senior jeans at her internship at Paoli Hospital.
"It's a good boost for school spirit. Since our classes are so large, it's hard to get to know everyone, but this is a great way to do that," Inserra said. "Conestoga is really academically-focused, but I think senior jeans is a way for people to realize that school can be fun too."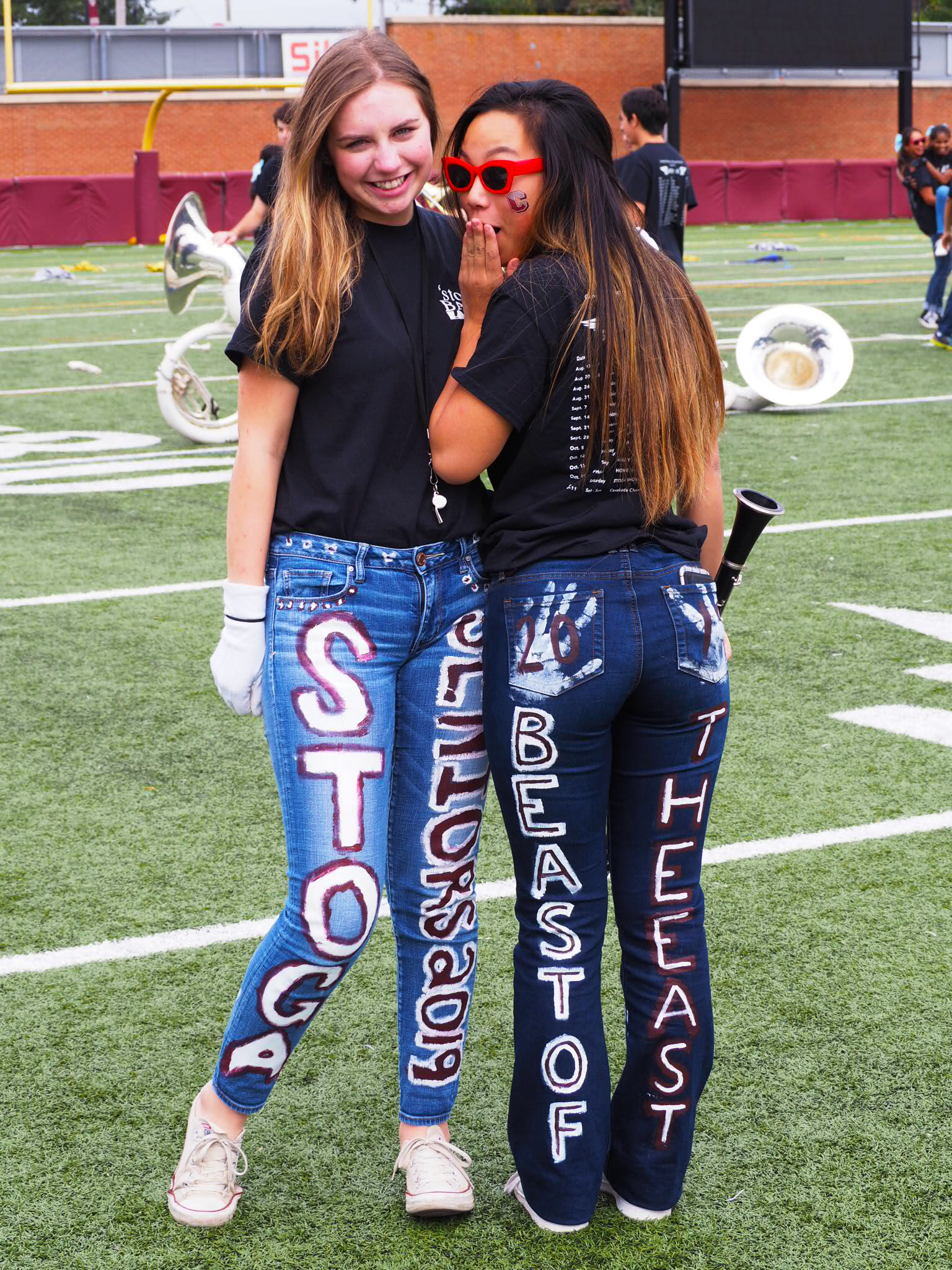 Students spread the idea through social media and word of mouth. After Inserra mentioned the idea, senior Abby Frantz created a Facebook group for the project, which contains 121 members.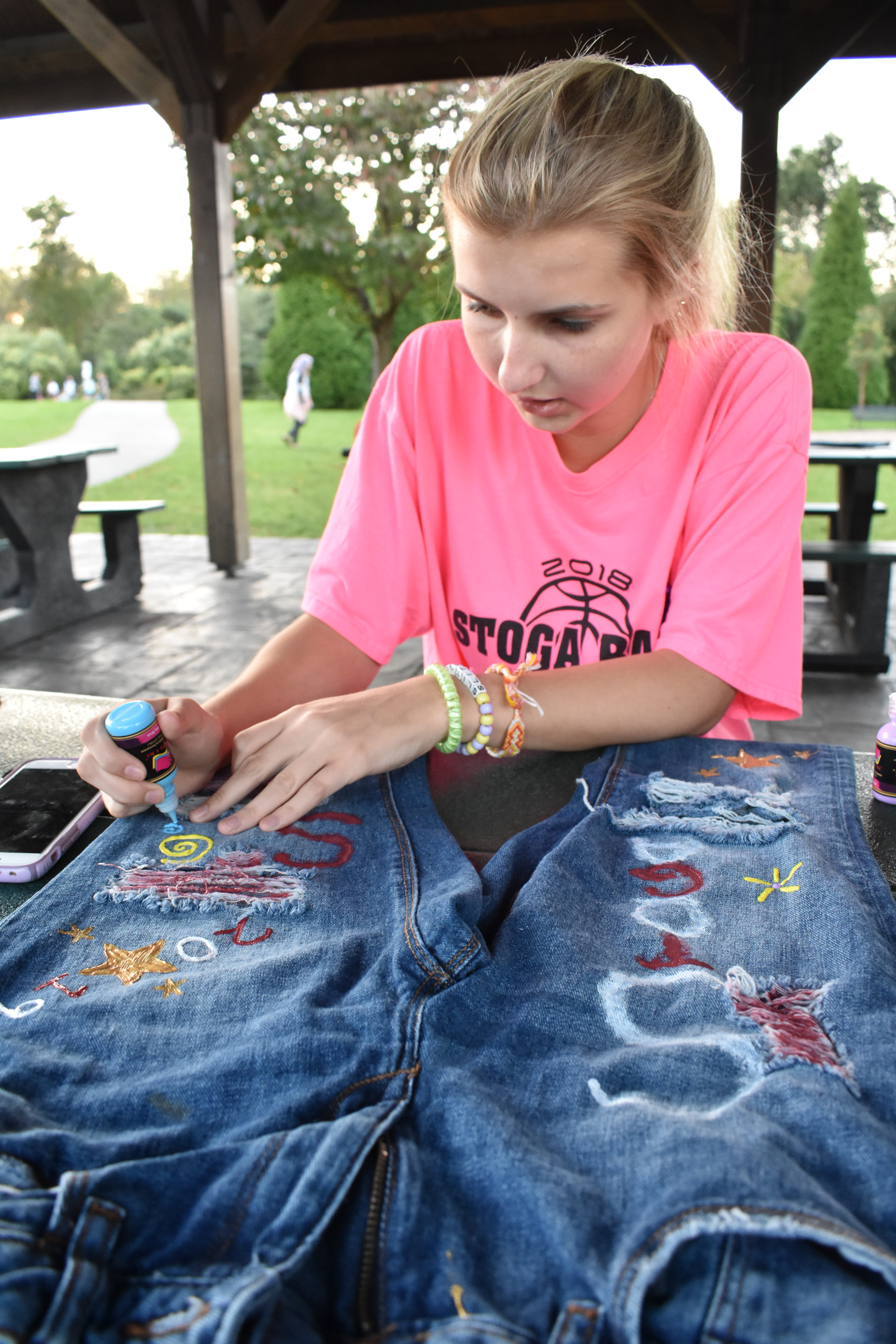 Senior Maddie Engelman, who decorated her jeans at Wilson Park with friends, considered the project as a show of unity for the school. Several students gathered under the pavilions of Wilson Park to decorate jeans on Sept. 29 and Oct. 3 using fabric paint and other supplies.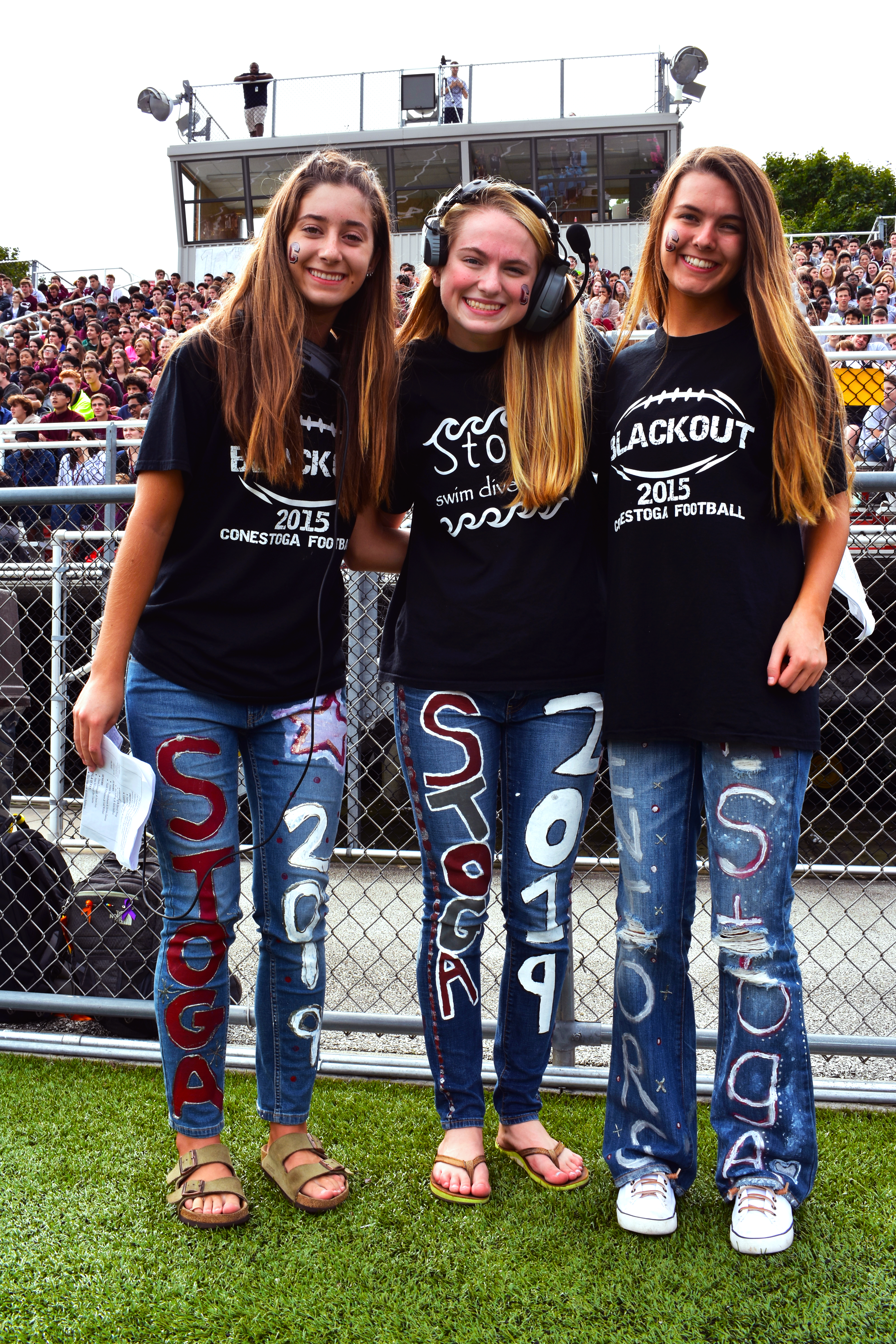 "School spirit brings everyone together. In the past years, it used to be a really big thing to participate on spirit days and Halloween. But I don't feel like I see a lot of freshman going to football games or doing Pink Out and Black Out anymore," Engelman said. "I hope that with (senior jeans) we can instill that sort of school unity again."
In the future, Inserra and Frantz said that they hope that incoming seniors will adopt the project. 
---
Audrey Kim can be reached at at [email protected]