From the Halls to the Trails: Megan Roche and Her Story
By Alex Gurski, Staff Reporter
Photos courtesy of Megan Roche 
'Stoga alumna and life-long athlete Megan Roche tells the story of her trail-running lifestyle in her first book, "The Happy Runner." With the mission of spreading a running philosophy and psychology, Roche worked alongside her husband David to write a running book hoping to reveal the inner secrets and beauty of running.
"We included things such as the power of embracing the running process, understanding why you run, and harnessing kindness and enthusiasm for running performance." Roche said.
Roche had only nine months to write the book, which promotes learning to love running, instead of thinking about it as a chore. The book tells the stories of professional athletes who have personal breakthroughs as they learn to enjoy the process of running. It also teaches people how to stay healthy with proven training methods.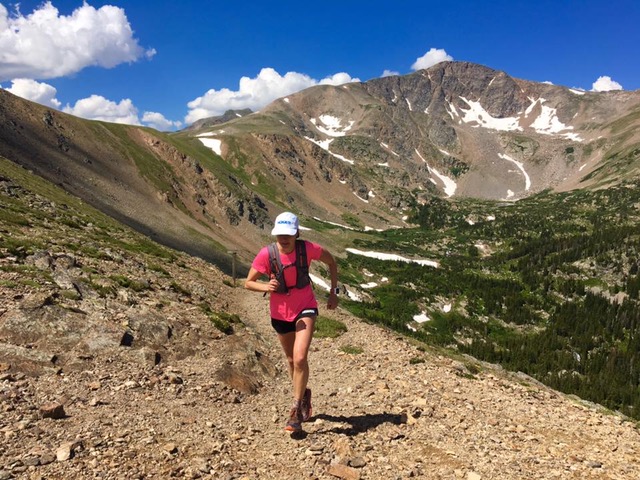 On the trail: 'Stoga alumni Megan Roche performs one of her favorite hobbies, trail running. She first got involved with running during her time on the Conestoga track team adn continued to pursue her passion at Duke and Stanford. Roche's new book "The Happy Runner" on balancing the effort and the joy in running is set to release on Nov. 15
---
"Our situation was unique because was had a very short period of time to get our book finished," Roche said. "This was due to publishing constraints and our own time constraints. In some sense this helped because we had to get words down on paper, so we embraced a 'don't think, just write' philosophy and then did heavy editing from there."
An athlete from the age of four, fitness has always consumed Roche's life. She played field hockey for Conestoga from 2004 to 2008, and during that time discovered her love for running.
"Whenever we had wind sprints at the end of practice, I got excited to challenge myself," Roche said. "I started entering some local races and ran the 4 x 800 and the mile for Conestoga track when meets did not conflict with field hockey."
Despite her passion for running, Roche chose to focus on field hockey in high school and college.
"With (my) late start, I avoided burnout and let my body develop and get strong before starting to more mileage," Roche said.
Roche graduated from Conestoga in 2008 and went on to attend Duke University, where she played field hockey and participated in coordinated runs. After her years at Duke, Roche applied to Stanford, where she studied medicine. She followed through with pursuing her love for running during her years at medical school, using it as a way to keep her grounded during the chaotic application process.
---
Alex Gurski can be reached at [email protected]